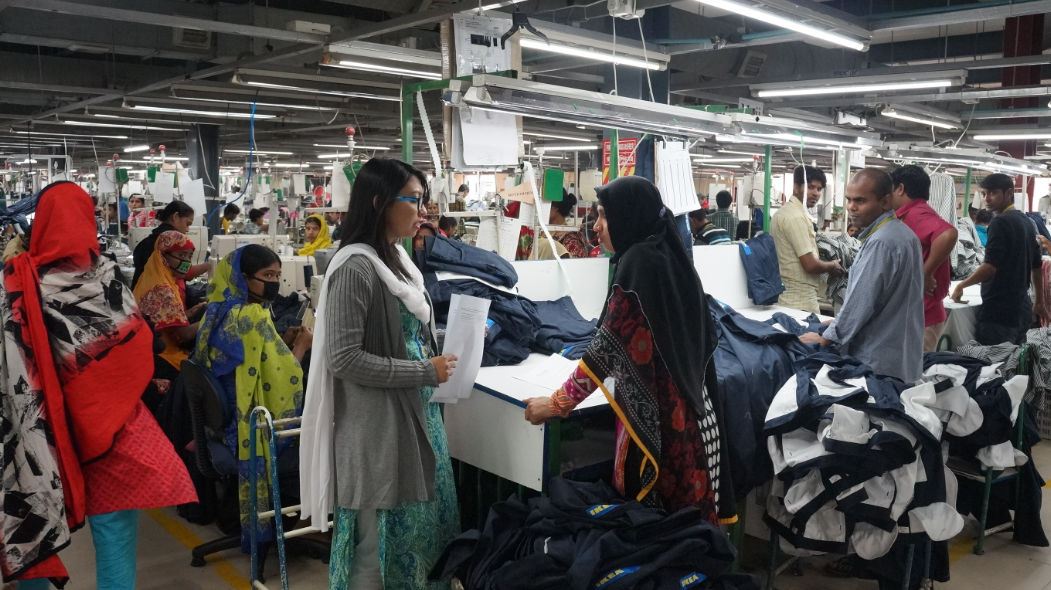 Just Style was present at a panel session to discuss the impact of the Bangladesh Accord on factory workers, the ongoing challenges, the roll-out of the Pakistan Accord and current efforts to bring additional brands into the programme.
The online panel session, which featured CEO of non-profit Remake, Ayesha Barenblat, a Pakistan Accord signatory, a labour unionist, two activists and the director of the International Accord, came just ahead of the tenth anniversary of the Rana Plaza collapse which remains the deadliest disaster in the history of clothing manufacturing where at least 1,134 workers died and 2,500 more were injured in this preventable tragedy. The tragic incident came just five months after the Tazreen factory fire in Dhaka, Bangladesh, where 120 workers lost their lives.
In 2013, after widespread pressure from trade unions, investors, and labour rights advocates, dozens of apparel brands and retailers came together to introduce the Accord on Fire and Building Safety in Bangladesh. It is now globally known as the International Accord for Health and Safety after a renewal of the binding agreement.
The Bangladesh Accord: A success story
According to Joris Oldenziel, executive director of the International Accord Foundation, within a couple of months of its launch in 2013, 200 brands signed up for the Bangladesh agreement resulting in more than 2,000 factories being inspected. Across those factories, the Accord has conducted more than 40,000 initial and follow-up inspections and identified more than 150,000 safety hazards that needed to be remedied. Certain issues found were easy to fix, for example, fire electrical hazards, and there were more complex problems such as fire protection systems and fire alarm installations.
Joris said: "93% of the 150,000 safety hazards have been remediated. We have more than 400 factories that have completed all the remediation, so they have completed more than 100% of the initial findings. There's been very significant progress. It's fair to say that the 2m workers in these factories are now significantly safer than they were in 2013.
"We also see that there has been an industry-wide systemic change in the industry as it relates to health and safety as it was not only the Accord itself but also other factories that were uplifted through the efforts of the Accord and its initiatives. The whole industry has been profiting and benefiting from this and we also see that the industry itself has benefited from this increase in safety."
How well do you
really

know your competitors?

Access the most comprehensive Company Profiles on the market, powered by GlobalData. Save hours of research. Gain competitive edge.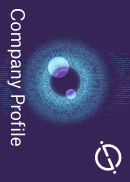 Company Profile – free sample
Thank you!
Your download email will arrive shortly
Not ready to buy yet? Download a free sample
We are confident about the unique quality of our Company Profiles. However, we want you to make the most beneficial decision for your business, so we offer a free sample that you can download by submitting the below form
By GlobalData
Many assume because of its title, the Accord only focuses on fire and building safety, however, Joris highlighted three key programmes that the Accord works on to benefit factory workers in the textile and garment industry.
Safety committee training programme:
The Bangladesh Accord set up an extensive training programme, in which more than 1,500 factories are enrolled. Since June 2020, The RMG Sustainability Council (RSC) has been implementing the Accord programmes in Bangladesh. The RSC train safety committees to function effectively as eyes and ears on a day-to-day basis, to monitor safety.
The engineering team visits the factories periodically but the safety committees are present every day to monitor and work with management to monitor safety.
The Pakistan expansion
The decision to expand to Pakistan was announced during a signatory brand caucus meeting held on 14 December 2022. Through signatory surveys, extensive research, and local stakeholder consultations, the Accord Secretariat assessed the feasibility of expanding based on key factors. Pakistan emerged as a priority country, in part because of its importance as a garment and textile sourcing country for the Accord brands.
The Bangladeshi signatories agreed to establish a new workplace safety program in Pakistan for an initial term of 3 years, starting in 2023. The resulting agreement is called the 'Pakistan Accord on Health & Safety in the Textile & Garment Industry' ('Pakistan Accord')
Zehra Khan, general secretary of the Home-Based Women Worker's Federation (HBWWF), shared that the Pakistan Accord also includes a training programme which covers gender-based violence in factories and will analyse the presence of home-based workers in the supply chain.
Occupational Health and Safety Complaints Mechanism:
This initiative allows workers to file complaints directly and anonymously to the Accord. A complaints investigation team investigates these complaints independently and issues an independent determination to provide a remedy for the workers. More than 2,000 complaints have been addressed through this mechanism thus far.
Michael Bride, senior vice president of corporate responsibility and global affairs at PVH Corp, gave an insight into how the complaints mechanism works for brands. Most brands do not have the employee resources to investigate complaints and have to refer to someone independent or use a team member. There are back-and-forths between the brand, general counsel's office and suppliers, pushbacks and negotiations that make it inefficient and ineffective, he explained.
"When brands are with the Accord, they do due diligence upfront. In signing the Accord, they give delegated authority to the Accord secretariat, which goes out on behalf of all the brands to deal with a complaint.
"It's instructive to note that out of all the 2,000 complaints that PVH Corporation has seen in the Accord complaints mechanism, only one factory has been expelled from the Accord for not complying with a finding in the mechanism. Frankly, that statistic alone is staggering."
Before Michael joined PVH he was the deputy director of the Accord based in Dhaka. Part of his responsibility was to run the complaints mechanism. The mechanism covers safety complaints, which can range from a structural issue, an electrical issue, or an occupational safety and health issue, including threats of retaliation or threats of violence in the factory.
Bride added: "We get many complaints which are non-safety issues because workers were desperate for an avenue of complaint and were desperate to tell somebody. The Accord very quickly became a trusted receptacle for our workers."
Employee meetings:
Workers are brought together to be addressed directly and given booklets to raise awareness of their rights under the Accord, what their rights are relating to fire and building safety, and how to evacuate safely in case of a fire. The Accord has used these meetings to hand out over 2m booklets to workers, which includes more information on their rights and how to use the Occupational Health and Safety Complaints Mechanism.
Joris Oldenziel said: "The employee meetings have been very helpful to not only raise awareness amongst the workers about the complaints mechanism that we have available for workers if they have any concerns but also to explain what their rights are under the Accord."
Why brands are slow to embrace the Accord
As of today, 41 apparel companies, including H&M, ASOS, Inditex, American Eagle Outfitters and PVH have signed up to the new Pakistan Accord. By signing the Bangladesh and Pakistan Accord, brands can be certain their factories are safe places for their workers. They can utilise the Accord's resources to conduct inspections and prevent disasters such as the Rana Plaza from ever happening again.
Scott Nova, executive director of the Workers Rights Consortium, believes there is still a reluctance to embrace the Pakistan Accord: "It is a challenge to the voluntary code of conduct and monitoring systems, that the brands and retailers continue to utilise across the globe as the primary mechanism for managing the risk to their reputation that derives from the often-poor working conditions and the countries from which they've chosen to source their apparel."
This is because the Accord, which is a legally binding agreement that assures that brands negotiate commercial terms to ensure financial feasibility for the remediation, stands in stark contrast to other voluntary methods.
"That's why it's so important for everyone involved in this work, to recognise that if we do not have binding agreements, if we do not replace more of these voluntary systems with binding agreements, that we're going to see the same problems perpetuated year after year, decade after decade in this industry.
"Hopefully more brands and retailers will understand that ultimately, they won't be able to defend these voluntary systems if we continue to see workers dying in places like Pakistan and Bangladesh and so forth."
Joris added: "The most important characteristic of the Accord is the collective effort it represents. From a financial perspective, brands don't need to do their work separately; they will be adding to the audit fatigue in factories. For factories, it can be quite cumbersome to have multiple brands coming in with multiple different auditors, to do inspections or audits.
"Whereas the Accord Inspection Secretariat undertakes these inspections on behalf of all the brands that have signed the Accord. The Accord is very unique in terms of the technical expertise that it has, as it relates to fire, electrical, structural and boiler safety. It requires specialised engineers to be able to do those inspections.
"So, there's a collective effort, to ensure the minimisation of audit fatigue, and ensure consistency in the application of corrective action plans.
"There are very few brands that can do those on their own, so that's why from a financial perspective, it is a smart idea to join the Accord."
The Accord has a method in place in which the corrective action plans and inspections are published online to share with brands and all interested stakeholders.
The Accord suggests that suppliers look at the remediation as an investment rather than a cost: an investment that provides a return over the years in terms of providing assurances to brands that continue sourcing from factories.
Bride built on this from a brand perspective: "The Accord model makes perfect sense. There are independent, trusted inspections, there are worker engagements with unions in a real way, and there's joint governance that includes rights holders as an equal party in decision-making, that's becoming more and more relevant in the legislative and regulatory space, especially when we are seeing the developments on mandatory due diligence."
Engagement and collaboration between the two unions
Kalpona Akter, president of the Bangladesh Garment & Industrial Workers Federation (BGIWF), has spent her time doing extensive campaigns for the Bangladeshi Accord to be passed onto Pakistan.
"I, Zehra, Nasir and other folks in Pakistan, work shoulder-to-shoulder and make sure that these proven improvements are shared with our sisters and brothers, working in unsafe factories. Now it is Pakistan's turn.
"But we won't stop there. We will take the accord to Sri Lanka, India, Morocco, Mauritius, and every possible place where our workers are not safe. The cooperation is there, and we'll continue fighting together."
However, Khan said the Pakistan Accord needs more support. She believes the brands are the driving force of the Accord and if they are serious about resolving the issues of workers and workplaces then they should sign the Accord and implement the obligation to follow the binding agreement.
In addition, Pakistan is facing a lot of issues, for instance, the inspection of factories are not allowed due to political influence.
Khan said: "We are part of an industry that influences policymaking so what I'm asking for is solidarity. We are still fighting for governance structure, and we can't do it ourselves"
Khan is asking for 50-50 decision-making, not only from brands but from factory workers too, otherwise she says everyone will be at a standstill and no changes will be made.
"The Ali Enterprise factory fire was the first time in the history of Pakistan that such a big amount of compensation was given to workers' families. This was because of the solidarity we got from Europe and others."
According to Khan, there already is a global south solidarity but the Pakistan Accord needs more support from the west.
Remake and the Clean Clothes Campaign have launched a campaign called "The Dirty Dozen" to tell the 12 brands that have not yet signed the Accord that their refusal to support the Accord's life-saving factory inspections and worker safety programmes isn't acceptable.
Ayesha Barenblat concluded: "On the eve of the anniversary of Rana Plaza it is important to focus not only on the progress that has been made but the progress that needs to happen."