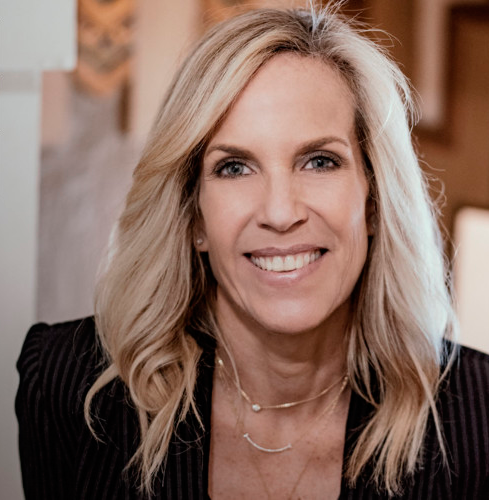 It's no big secret that clothing returns are the absolute bane of any fashion brand or retailer's life, with research suggesting that in 2021, US retailers, on average, were expecting to see about 16.6% higher returns than 10.6% a year earlier, equating to about US$761bn worth of goods that would end up back in stores and warehouses.
It's a problem that has been exacerbated by the influx of buy-now-pay-later schemes such as Klarna, ClearPay and even PayPal.
A new report from GlobalData explains this in more detail, adding that by staggering the cost, customers have been given the flexibility to order the same item in multiple sizes and colourways and then return the ones they don't like. It adds Boohoo's return rates for the three months ending November 2021 rose 7 percentage points versus pre-pandemic.
How the pandemic impacted clothing return rates
And the pandemic has had a role to play in influencing return rates too.
Whitney Cathcart, one of three co-founders of body data platform 3DLook, explains that with fitting rooms in stores globally off limits during the pandemic, customers leveraged the benefits of buy-now-pay-later schemes, trying on their wares in the comfort of their own homes.
"It's continued even post-Covid," Cathcart starts. "More consumers were buying digitally already but with buy-now-pay-later schemes, it just furthers the explosion of consumption. There are two things influencing returns rates, one is more people are buying at home so they tend to buy several sizes to try on in their bedroom which has now in many ways become a fitting room. Second – they don't have to have it sitting on their credit card thanks to buy-now-pay-later schemes. The combination of both those things is having a massive impact on the scale of return rates."
And it's not just the financial impact. As more pressure is placed on brands and retailers to operate in a more environmentally aware way, returns can be the thing setting them back. Until now, it has been so easy to return goods.
How clothing retailers are tackling the problem
In actual fact there is no such thing as a free return, asserts Cathcart.
Recently, Boohoo and Inditex's Zara announced they would begin charging customers, in a bid, no doubt, to cut the colossal level of returns they received.
"By putting a price on returns, it is better for the brands in that customers are likely going to be deterred from adding three sizes of the same item to their carts to only end up returning two. It's also better for the environment."
Cathcart says the true cost of returns to a retailer can be seen in several ways. The first is financial and includes emissions, transportation costs, packaging costs, and then logistically having to restock. Then, she says, is the seasonality aspect.
"That actually feeds into markdown cadence, so that return becomes even more expensive. And then if you can't sell it even on sale, it winds up in landfill so then you've got a sustainability problem around CO2 emissions on trucks and the impact of landfill."
And she says the "environmental cost" is not really something brands can afford to ignore adding that stats suggest the US discards 11.3m tonnes of waste each year.
"Really the cost of returns on the environment is horrible. There is a lot more conversation around it today, particularly with younger millennials and Gen Z. If you look at what's happened with food and beauty in the last few years and the shift to clean beauty, apparel tends to trail beauty so it is only natural that the fashion industry is making conservative efforts around becoming more sustainable – consumers are wanting to shop with brands that are operationally looking to make more sustainable choices so all of these different pieces are coming together at the same time."
To put into perspective, Cathcart refers to a multibillion-dollar corporation that was seeing return rates of over 50%.
"Top line revenues were around US$3bn. After you deduct the cost of returns you were left with a net of around US$7m. So you can see the cost to the bottom line."
But on the other side of the coin, could charging your consumer for returns – or making the cost of returns more transparent – drive them away?
Are return fees the answer?
"It's a risk," admits Cathcart. "And if they realise, they have to pay for returns, they may not even reach the purchase part of the journey. They may decide they are going to shop from a different brand that offers free returns. So I do think there is an implication for brands that are deciding they are going to charge for returns.
"It's really hard to understand sizing even within one brand or one season. You could be purchasing a small but they change the fabric from one season to the next and suddenly you're going from a small to an xs or a medium. It's a super complex question but there are pros and cons to charging for returns,"
Cathcart adds there is the factor of brand loyalty and trying to prevent returns in the first place through more accurate sizing. If a customer trusts the brand always delivers on sizing accuracy, they're probably more likely to buy just one size and not need to return it.
How tech influences return rates
It's one reason more brands are harnessing data-driven technology that allows them to analyse fit and more accurately size their range.
GlobalData's Online Apparel Market & Forecasts to 2025 report, notes many apparel brands have begun to incorporate technology into their websites to dampen return rates and boost consumer experience.
Zara has implemented AI technology online to assist consumers with size selection which uses a consumer's height, weight and preferred fit before it makes sizing recommendations. ASOS has employed a similar offering and in mid-2020 expanded its partnership with Zeekit to allow consumers to view its dresses on a wider array of models. "This feature helped alleviate some of the difficulties involved in being an online pureplay as a lack of diversity in models can make it challenging for shoppers to work out if a product will fit or suit them leading to a higher return rate," the report reads.
Cathcart says only a couple of years ago, technology companies were having to do a lot of outbound selling but recently there has been a spike in organic inbound traffic because returns are becoming such a problem.
Traditional size charts no longer work she says because they are not personalised and are confusing.
"A lot of people don't know how to measure themselves. If you ask women their waist size, they'll often tell you their denim size. But their denim size is not actually how a pattern maker or a tech designer measures a waist."
3DLook is a global body scanning technology that measures the human body through two photos taken on a smartphone and they have built a virtual fitting room based on this technology.
The technology measures the body using two photos a consumer takes on their smartphone through a combination of computer vision and deep learning and 3D algorithms that are basically taking those photos and creating an avatar of the consumer on the backend.
"Once we've got that 3D avatar we compute over 86 points to measure the human body so with all of this we are able to do a lot of things. That is the underlying technology. What we enable the consumer to do is get the right size based on their own body and try that product on themselves virtually.
"What we are doing is answering the two questions consumers have when they go shopping for a brand online. "I wonder what size I should buy" and "I wonder what this is going to look like on me". Our technology helps a consumer have a better fit experience and that is the value part we are getting to the consumer," Cathcart explains.
At the brand end, this leads to loyalty in making sure the consumer is getting a good experience.
"It means we are helping the brand stop consumer behaviour of buying more than one size, and also returning because return rates are a logistical, financial and sustainable nightmare for retailers with a negative impact on the bottom line.
"Consumers using our technology tend to spend more so we are driving top-line revenue. And then over time, we are measuring the impact on return rates. All of this feeds into a more sustainable fashion ecosystem."
Cathcart, who has been in the manufacturing and fashion industry for 30 years explains that body data analytics is something 3DLook is heavily invested in. Once a brand or retailer signs up to use 3DLook's technology and a few months have passed, 3DLook offers a body analysis service based on its consumers. This allows the brand to understand the average fit of its consumers and leverage opportunities in product development.
"Brands might have customers that are shorter and curvier. You could be purchasing fabrics that have more stretch to support that. You could be doing direct marketing on product categories that support a curvier figure. You could change your inseam lengths on denim because your consumers are much shorter and you have a huge return rate on denim because these pants are never going to fit your consumer. The analytics that can be used upstream in product development and merchandising are fascinating."