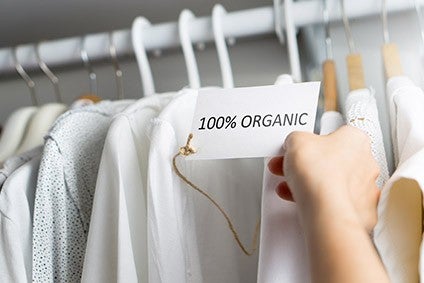 Consumers' growing awareness of the environmental impact of the fashion industry has created a fast-growing market for "sustainable apparel" around the world. But while it is easy to find brands that claim to be eco-friendly or are produced in a sustainable way, what characterises the sector in terms of the top sellers, products and pricing strategies? Natalie Kaucic and Dr Sheng Lu from the University of Delaware take a look.
To help fashion brands and retailers gain more insight into this growing trend, we have taken a detailed look at the global sustainable apparel market – particularly market characteristics and retailers' merchandising strategies. By utilising the real-time, big-data analytics tool Edited, we analysed the product assortment and pricing information of over 90,000 fashion retailers and their 300 million stock-keeping units (SKUs) available from 2016 to 2018. In our study, "sustainable apparel" is defined as items that explicitly mention any of the following keywords in their product description: "eco-friendly," "sustainability," "sustainable," "organic" and "environmentally friendly."
Market size and location
The results from Edited indicate that the sustainable apparel market has experienced rapid global growth from 2016 to 2018. The number of sustainable apparel items available worldwide surged from 58,144 SKUs in 2016 to around 353,817 SKUs in 2018 (up 508%), indicating retailers' and consumers' increased enthusiasm.
As shown in Table 1, the US, Germany, UK, France, China and Italy are among the world's top markets for sustainable apparel as measured by the number of SKUs sold. Notably, except for China, all the top markets were developed countries, particularly the US and Western Europe – suggesting a close relationship between consumers' purchasing power and demand for sustainable apparel products.
How well do you
really

know your competitors?

Access the most comprehensive Company Profiles on the market, powered by GlobalData. Save hours of research. Gain competitive edge.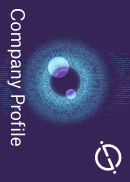 Company Profile – free sample
Thank you!
Your download email will arrive shortly
Not ready to buy yet? Download a free sample
We are confident about the unique quality of our Company Profiles. However, we want you to make the most beneficial decision for your business, so we offer a free sample that you can download by submitting the below form
By GlobalData
Furthermore, the results show that retailers are adopting a range of communication strategies for their sustainable apparel products. For example, some emphasise the use of specialised eco-friendly dyes or fabric compositions (such as organic cotton or Tencel) for their products. Others highlight that their sustainable products are certified by well-known third-party organisations such as BlueSign, Fairtrade, and B-Corp.
Additionally, while the common perception is that larger companies in general have more resources to contribute to sustainability, our results show that small and medium-sized (SME) fashion retailers demonstrate more enthusiasm for selling sustainable apparel. Interestingly, in most markets we examined the top suppliers for sustainable apparel are SME retailers rather than well-known big-box retailers (Table 2). The only exceptions are the US and France where Walmart and C&A rank as the top suppliers respectively.
Product assortment strategy
The results from Edited show that retailers are adopting a unique product assortment strategy for sustainable apparel versus regular apparel items.
First, compared with regular apparel items, sustainable fashion is more concentrated in specific product categories globally, including tops (58.4%), bottoms (16.1%) and outerwear (11.1%). In contrast, there are fewer sustainable apparel products in the dresses category (Table 3). There also appear to be country-specific product categories that have a higher focus on sustainable apparel. For example, in the US, sustainable tops (such as T-shirts, shirts and sweatshirts) are particularly popular; in France, there is more underwear that is branded as sustainable; in Germany, there are more sustainability claims for outerwear than any other market we examined.
Second, in most markets around the world, retailers prioritise sustainable apparel for womenswear. As shown in Table 4, womenswear typically accounts for more than 60% of the total sustainable apparel items available. This echoes previous studies that suggest women, in general, purchase more clothing than men and are more conscious of sustainability when shopping. The only exception is India, where 67% of sustainable apparel sold in the local retail market is menswear, a phenomenon that could be related to the unique patriarchal social demographic and cultural factors there.
Third, regarding colour assortment, compared with regular clothing, sustainable apparel tends to use more green and blue and less black dye (Table 5). Since green and blue are often psychologically associated with the Earth and oceans, consumers may feel apparel products in these two colours are "more sustainable" than darker shades such as black. However, textile scientists say there is no difference in environmental impact between producing black, blue or green dye. This highlights the fact that the decision to produce more sustainable products in green and blue is more about appealing to consumer psychology than based on environmental impact.
Pricing strategy
The results from Edited also reveal that fashion retailers are adopting different pricing strategies for sustainable apparel versus regular clothing items.
Table 6: Average retail price of sustainable apparel vs regular apparel
In most countries we examined, sustainable apparel is priced relatively higher than regular apparel, especially in the luxury and premium segments of the market (Tables 6). This higher retail price is the result of a mix of factors, including more expensive raw materials like organic cotton, higher marketing spend on advertising and promotion, and consumers' decreased price sensitivity towards sustainable apparel items.
On the other hand, the product assortment may also explain the different average prices. Sustainable clothing concentrates more on lower value-added categories such as tops, whereas regular apparel focuses more on "expensive" and higher value-added categories such as dresses (Table 3) – and this implies that the actual price difference between sustainable and regular apparel within a product category (such as a T-shirt using sustainable material versus a regular T-shirt) could be even higher than the figures shown in Table 6.
Fashion retailers in most markets around the world offer fewer discounts for sustainable apparel than regular clothing items. As shown in Table 7, with the exception of China and Austria, all markets we examined had around 3-12% fewer sustainable apparel items sold at a discounted price compared with regular apparel items between 2016 and 2018. In addition, of the sustainable products that were discounted, the average markdown percentage was around 12%-22% lower than regular clothing in most retail markets, as seen in Table 8.
This different discount practice echoes the previous finding that there is an overall higher selling price for sustainable apparel and further confirms that consumers are willing to pay more for sustainability.
Conclusions
Our analysis shows that fashion retailers are adopting a unique merchandising strategy for sustainable apparel that differs substantially from regular clothing items. As a growing number of companies branch into sustainability to mirror the success of industry leaders in this area such as Levi Strauss & Co, Everlane and Patagonia, it will be interesting to watch how intensified market competition and an increased supply of related products will continue to shift the dynamics of this growing and exciting market.
About the authors: Natalie Kaucic is a research assistant in the Department of Fashion and Apparel Studies at the University of Delaware; and Dr Sheng Lu is an Associate Professor in Fashion and Apparel Studies at the University of Delaware.