Ann Priest, Dean of the School of FashionPromotion and Management at the London College of Fashion, addresses the Textile Institutein London
Against a background of internationaldesign, global sourcing, cheap imports, a strong pound, lack of flexibility and investmentin home manufacturing, companies seeking to continue business in the UK bemoan the lack ofskills and interest in manufacture.
During the recent British Fashion DesignerConference, held to consider how British fashion can be promoted and developed into aprofitable and commercially stable industry, it was recognised that despite consistentlyproducing extremely talented designers, with almost unique exceptions Britain still has noequivalent to the mighty Italian or US fashion industries such as Armani, Gucci or CalvinKlein. Many delegates placed the problem at the feet of fashion education.
With these facts in mind, Ann Priest, Deanof the School of Fashion Promotion and Management at the London College of Fashion,recently addressed the Textile Institute in a talk entitled 'Fashion and ClothingEducation: Past, Present and Future' – the first of the Roy Godden annual memoriallectures.
INITIATIVES UNDERWAY
Ann explained that there are initiatives underway to improve fashion education's alignmentwith industry, look at future needs, and the competitiveness of our industry. The recentgovernment White Paper, for example, 'Our Competitive Future – Building the KnowledgeDriven Economy', recognises that our most valuable assets are 'knowledge, skills andcreativity'; that businesses need to 'be innovative and creative, improve performancecontinuously and build new alliances and ventures'.
Within this White Paper, explained Ann,there are some key messages for education:
How well do you
really

know your competitors?

Access the most comprehensive Company Profiles on the market, powered by GlobalData. Save hours of research. Gain competitive edge.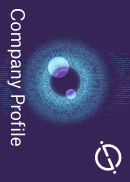 Company Profile – free sample
Thank you!
Your download email will arrive shortly
Not ready to buy yet? Download a free sample
We are confident about the unique quality of our Company Profiles. However, we want you to make the most beneficial decision for your business, so we offer a free sample that you can download by submitting the below form
By GlobalData
We are measured on a world stage.
The capabilities of our workforce can be viewed as unique, to be developed and exploited.
The need to respond to challenges and develop with the pace of change applies to individuals as well as companies; those already in the workforce as well as those in education.
Team work and partnership will support our responses and developments.
Education must extend and continue to deepen relationships with the industry.
Support benchmarking; not only world standards – we should look at our own and other industries, and vice versa.
Support regionalisation; clustering skills and knowledge whilst exploiting opportunities flowing from these clusters.
New ways of working – reflected in delivery/technologies.
Students and graduates must be fully equipped for new contexts and dramatic and radical changes.
Statistics show that 75 per cent of fashiongraduates gain employment in the UK. This suggests that education is doing something right- but is it radical enough? It is clear, says Ann, from the comments at the BritishFashion Designer Conference, that there is a perception gap.
INDUSTRY INSIGHT
On why it is difficult to obtain finance from the City: 'The nature of the fashionindustry is change, which makes it an unstable industry'. "True", retorted Ann,"but at best, are we not educating our students in the management of change; is notchange at the heart of what we do? Is this not why fashion graduates are siphoned off intoother industries, because they understand the need and have the ability to constantlycreate and re-create the desire for new products? Exchange the word flexibility forchange".
'Businesses are often based on the talentsof one person, investors like putting money into management teams'. Ann's reply:"Students accept the importance of working in a team, drawing on the talents of theaccountant, the business manager, the logistics and others".
'To attract venture capital, a businessideally needs a partnership between a creative designer and a commercial manager'."Yes, but how many commercial or business managers understand the need for integrityof design? The UK high street has been described as boring; this can only mean that toomany companies are not using and benefiting from the design talent that we have. Whilstchampioning the need for design students to undertake, exploit and benefit from businessand marketing, I am concerned that design is still a subject studied by only those with'design talent'. The notion of design studies should surely be at the heart of allbusiness studies – for what business has not a designed product or service at itscore?".
'At the moment design talent is not beingbacked up by the necessary manufacturing skills'. "The squeeze on staffing, revenueand facilities in education has tended to reduce access to technical and manufacturingeducation. We absolutely cannot afford to let our craft skills die; societies celebratequality craftsmanship as they have done for hundreds of years. Even with a reducingmanufacturing base and global sourcing, if we are to remain at the cutting edge as afashion industry, we must ensure that all staff embarking on careers in fashion understandmanufacture, technology, supply chain imperatives and marketing. Even with non-specialiststaff, retailers and manufacturers alike need to ensure that employees have a completepicture of the business they are working in".
SUCCESSFUL INITIATIVES
Another initiative currently enjoying some success, explained Ann, is The Apparel andTextile Challenge's Partnership for Profit which deals with partnerships and relationshipswithin the supply chain but also has educational implications. "We need to haveinnovative, fashionable, hi-tech and quality products drawn through a tightly controlledand responsive pipeline. There must be ways of ensuring that through dialogue and closerrelationships there develops a win-win situation for all concerned. Our supply chaincontinues to need attention, and our graduates must understand the imperatives".
On an international level, theInternational Foundation of Fashion Technology Institutions is dedicated to theadvancement of education in design, technology and business for the fashion and relatedindustries through international collaboration; whilst the European League of theInstitute of the Arts seeks to develop debate and support collaboration in fashion designeducation across Europe and elsewhere, one initiative being the MA of Art – EuropeanFashion and Textiles Design Paris, Berlin, Helsinki, Brussels, Winchester and Utrecht.Design students move amongst participating institutions and benefit from the variety ofpedagogic approaches and contextual cultures.
It is clear, summarised Ann, that manyeducational institutions are actively exploring, and indeed questioning, their courses andtheir role for the future.