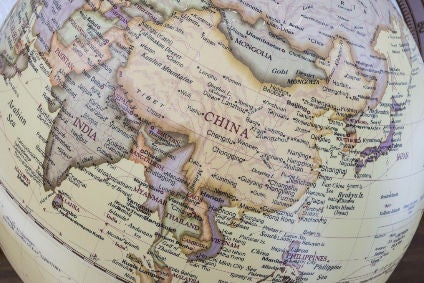 The publication of December's US apparel import data gives a clearer picture of supplier country shifts for the whole of 2019. During the year the volume of US apparel imports slipped 0.34%, with a 5% drop in shipments from largest supplier China as long-standing rivals Vietnam and Bangladesh both recorded growth.
The latest figures from the Department of Commerce's Office of Textiles and Apparel (OTEXA) show the volume of US apparel imports from all sources rose 5.6% month-on-month in December to 1.9bn square metre equivalents (SME).
However, there was an 8.75% decline in volume December 2018, and a 4.8% drop in value terms year-on-year to US$5.76bn.
In terms of individual supplier countries, four of the top-ten recorded a year-on-year increase in import volumes in December, with Pakistan booking the highest growth at 20.41% to 52m SME.
China – the largest supplier of apparel to the US – saw the biggest decline in shipments at 22.29% year-on-year in December to 678m SME, down slightly on the 679m SME recorded the month before.
The second-largest US apparel supplier, Vietnam, booked a year-on-year rise of 9.68% to 293m SME, regaining its upward trajectory after a month-on-month drop in imports in November.
Bangladesh, meanwhile, ranked number three in the top-ten US apparel supplier league table, recorded a fall of 1.8% to 147m SME.
Of the remaining countries, Honduras reported a 7.16% rise in shipments to 89m SME, while Cambodia booked the only other increase at 1.44% to 74m SME.
Indonesia recorded the second-highest decline with shipments falling 9.56% to 74m SME, followed by Mexico which booked an 8.82% drop to 52m SME. Elsewhere, El Salvador and India also reported declines at 8.76% and 5.58% respectively.
Combined textile and apparel imports from all sources, meanwhile, fell 6.51% year-on-year to 5.16bn SME, and dropped 6.7% in value terms to $7.8bn. Textiles from all sources were down 5.15% in volume terms to 3.25bn SME and fell by 12% in value terms to $2.05bn.
Full-year overview
While monthly trade data is often volatile, with big swings from one month to the next, a broader view of the full year shows the volume of total US apparel and textile imports was up 1.94% in the January to December 2019 period to 69.82bn SME, compared to 68.5bn SME the year before.
Within this, textiles grew 3.5% to 42.08bn SME, while apparel shipments slipped 0.34% to 27.74bn SME.
All but four of the top-ten apparel supplier countries booked growth in terms of apparel shipment volume during the year, with Pakistan seeing the largest increase at 7.34% to 599m SME.
Vietnam booked the second-highest gain, at 6.09% to 3.96bn SME, closely followed by Bangladesh with a 4.03% rise to 2.01bn SME. Cambodia recorded a rise of 3.57% to 1.04bn SME, closely followed by India with a 3.54% increase to 1.12bn SME. Honduras booked the final rise at 2.42% to 1.01bn SME.
Meanwhile, Mexico booked the largest decline at 6.77% to 791m SME, followed by China with a fall of 5.06% to 11.08bn SME. Indonesia reported a drop of 3.73% to 1.13bn SME, while El Salvador booked the final decline at 2.3% to 746m.
In value terms, total US apparel and textile imports edged up 0.29% to $111.28bn in the 12 months to December, from $110.96bn the year before. Within this, apparel imports grew 1.16% to $83.82bn, while textiles slipped 2.27% to $27.46bn.
Facts behind the figures
Despite a 5.06% year-on-year drop in shipments from China in 2019, the country still reigns supreme, reporting total US imports of 11.08bn SME for the 12-months from January to December.
This is almost three times that of its closest competitor, Vietnam, which recorded a total of 3.96bn SME for 2019. China's shipments to the US are also five times as big as those of third-largest supplier Bangladesh, and equal to the combined total of the next seven largest suppliers on the top-ten list.
However, the latest figures from OTEXA continue to suggest industry buyers are opting to diversify their sourcing away from China in response to the ongoing trade war with the US. Most of the country's clothing and footwear imports into the US are subject to additional tariffs – although these have been reduced to 7.5% after the US and China reached agreement on a Phase One trade deal. Last week, US Customs and Border Protection (CBP) confirmed that Tranche 4 tariffs on goods imported from China will be cut in half from 14 February, while China has confirmed it is also halving duties on some US imports.
South and Southeast Asian countries appear to be the favoured alternatives for replacing lost production in China, at least in the immediate term.
Indeed, China's share of US apparel imports in 2019 fell for the first time since 2016, declining in volume terms from 41.92% in 2018 to 39.93% in 2019. The fall comes after the country increased its share in 2017 and 2018, from 41.91% to 41.92% respectively, following a drop in 2016.
The country does, however, remain the cheapest of the top ten US supplier countries, with its per-unit cost for clothing falling 4.6% during 2019.
According to OTEXA data, China's per-unit cost of apparel came in at $2.24 per square metre equivalent (SME) in the 12-months of 2019, compared with $2.35 a year earlier. This was followed by El Salvador, which at $2.49 per SME in 2019 still comes in 10.5% higher than China.
Elsewhere, Pakistan continues to garner attention, leading year-on-year growth in apparel shipment volumes to the US, albeit from a small base. Textiles and apparel, which benefit from plentiful local raw materials such as cotton and fabric inputs, account for most of Pakistan's export earnings, 40% of the labour force, 46% of manufacturing, and 67% of exports.
The country recently hosted the 35th International Apparel Federation (IAF) Fashion Convention, co-organised by the Pakistan Readymade Garment Manufacturers and Exporters Association (PRGMEA) in Lahore, where executives heard how Pakistan is becoming an increasingly attractive location for foreign direct investment – especially in the textile and clothing industry.
Indeed, the sector hopes that 2020 will be a big year for Chinese investment as companies look to move production to outsourcing centres with lower labour costs, a skilled workforce, and government incentives through reduced taxes and duties.
Last month, Pakistan's ready-made garment industry saw exports grow over 12% in the first half of the year. In the period July to December 2019, exports of ready-made garments amounted to $1.41bn, representing an increase of 12.1% on exports of $1.26bn in the year-ago period, according to data from the Pakistan Bureau of Statistics.