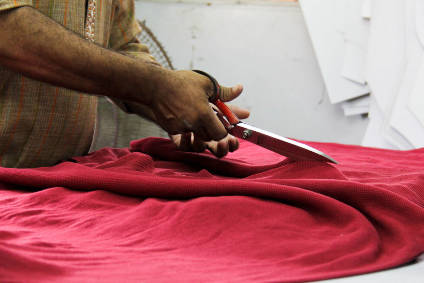 Pakistan's clothing and textile sector hopes that 2020 will be a big year for Chinese investment as companies look to move production to outsourcing centres with lower labour costs, a skilled workforce, and government incentives through reduced taxes and duties.
"The interest of Chinese investors in the textile/garments segment has increased many-fold in Pakistan's Punjab province [a major clothing and textile manufacturing hub]," says Sharqui Tipu, additional director for exhibitions and events at the Punjab Board of Investment & Trade, a government agency attracting foreign investment.
"One of the potential projects with around US$500m is the setting up of a comprehensive textile park near Lahore, where initial work on the project is already completed and construction is in the finalisation stage," Sharqui told just-style.
A key Chinese investor developing the Lahore Apparel Park is Faisalabad-based Challenge Apparels, a subsidiary of Shanghai Challenge Textile Co Ltd.
The project should start production for the export market by 2021, Pakistan textile industry officials told just-style, adding that it reflects China's desire to relocate labour intensive industries to neighbouring counties such as Pakistan that already have a solid textile and garment manufacturing base.
Government officials say they hope its manufacturing units might earn as much as US$300m to US$500m per year in export earnings.
The government clearly has high hopes for the project, with officials predicting US$1bn of Chinese investment will be sunk into the park, following an April meeting between Shanghai Challenge Textile and Razzak Dawood, an advisor on commerce to Pakistan Prime Minister Imran Khan. When it starts operations it is hoped that 5,000 people will be employed at the park.
Further investments
Challenge Apparels has been sinking deep roots into Punjab, having already acquired a 25% share in Masood Textile Mills, which is also based in Faisalabad, a Punjab city that hosts multiple clothing and textile manufacturers. In addition, the company operates a Faisalabad plant supplying garments to major brands Adidas and Puma for sale in US and European markets.
The Pak China Investment Company and the Shanghai Yuanyi Industry Company also signed agreements in April last year with the Punjab provincial government involving them promising to invest in Punjab's textile and clothing sector
Explaining this trend, Sharqui told just-style: "China is currently facing a relative slowdown in its economy and is looking for alternate production locations in Asia and Africa. The major reason is the increased labour and wage cost in mainland China, which is a natural phenomenon faced by economies maturing to the second and third degree of sophistication whereby [they try] to shift from basic labour based industry to more value addition and technology based products and services."
Investment target
That said, Pakistan will need to make sure its clothing industry is in good shape as an investment target, he says, citing how China's pursuit of regional and trans-regional industrial and supply chain integration has also involved manufacturing from low labour cost countries such as Bangladesh, Laos, Cambodia, Vietnam.
Chinese investment has been shoring up Pakistan's road, rail and energy infrastructure under the China-Pakistan Economic Corridor (CPEC) – a flagship project under the Belt and Road initiative.
The benefits for Pakistan-based suppliers include access to the Chinese market, which has a growing local retail market fuelled by enhanced domestic consumer purchasing power. While for China, products produced in Pakistan enjoy good access to the US and EU.
Pakistan's competitive advantages include a relatively mature and complete industrial value chain in textiles.
Furthermore, the April signing of the China-Pakistan Free Trade Agreement Phase 2 (CPFTA-2) provides extended market access to Pakistan, including the country's textile and apparel sector, from 1 December 2019.
Dawood told journalists in Lahore that the deal will reduce Chinese duties for 313 tariff lines of Pakistan exports. He claims the CPFTA-2 has delivered market access to China that equals that enjoyed by the Association of Southeast Asian Nations (ASEAN).
Moreover, the trade war between China and the US has also attracted Chinese manufacturers to Pakistan as a useful manufacturing base enjoying good access to the US market, Sharqui says.
This is confirmed by the latest figures from the US Department of Commerce's Office of Textiles and Apparel (OTEXA), which show the volume of US clothing imports from Pakistan is up 6% in the 11 months to November.
Another important factor is the expected renewal by the European Union (EU) of GSP+ (Generalised Scheme of Preferences) status, maybe this March, which would continue to "allow manufacturers in Pakistan to have a competitive access to EU markets," he says.
Pakistan recently hosted the 35th International Apparel Federation (IAF) Fashion Convention, where executives heard how the country is becoming an increasingly attractive location for foreign direct investment – especially in the textile and clothing sector. Overall, Pakistan has 5,000 garment units, 40,000 knitting machines, 13.3m installed spindles, 30,000 shuttle-less looms and 375,000 power looms.