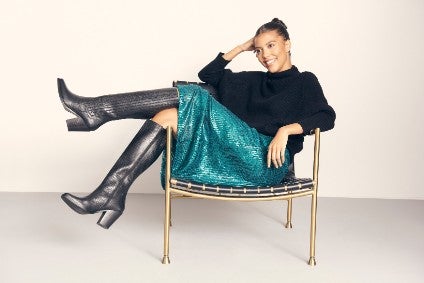 Reporting its full-year results for the 13 weeks to 28 May, N Brown posted group revenue of GBP165.1m (US$200.3m), down 2.1% on the first quarter of last year. Product revenue edged down 0.6% to GBP106.3m.
N Brown pointed to continued growth in strategic brands product revenue, which increased 2.5% to GBP75.2m, reflecting what it called a resilient performance against a prior-year period which included lockdown.
Last month, N Brown said it is reducing its stable of strategic brands to Simply Be, JD Williams and Jacamo with CEO Steve Johnson noting the digital clothing retailer is evolving its priorities to concentrate its growth focus where it sees the strongest market potential.
Product revenue for its heritage brands in the first quarter amounted to GBP31.1m, down 7.2% on last year.
N Brown says the quarter saw continued growth in revenue from strategic brands against a comparative period last year that covered the final period of full lockdown in March and early April 2021, which provided a tailwind to online retail demand. The managed decline in revenue from heritage brands continued, albeit at a much more moderate level than previously, as we no longer cycle against the drag from closing the Figleaves website, it adds.
It also pointed to a challenging trading environment since the start of FY23, with inflation impacting consumer confidence, resulting in softer volumes and revenue than anticipated at the start of the year.
Elsewhere, the retailer notes it has grown its share of the online market during the quarter, with its improved product resonating with customers including strong sell-through rates on JD Williams' recently launched in-house designed own brand range, Anise, and growth in demand for Jacamo's tailoring products.
It also underlined further normalisation in the mix towards clothing and footwear, which represented 71% of product revenue (FY22: 66%), with strong performances in categories including formalwear and occasionwear, alongside mix-driven higher return rates.
Earnings expectations for FY23 remain unchanged from those outlined on 18 May, with adjusted EBITDA expected to remain at a level similar to that reported in FY21.
N Brown adds its board remains confident that over the medium term its strategy will support the delivery of 7% product revenue growth with a 13% EBITDA margin.
Steve Johnson, chief executive, says: "Sales volumes since the start of the financial year have been softer, reflecting various well-documented pressures on consumer confidence, which are showing no signs of abating in the short term. As these pressures persist, we expect the trading environment to remain challenging and will, therefore, continue to take actions to mitigate the effects wherever possible.
"Despite this uncertain backdrop, our FY23 Adjusted EBITDA expectations remain in line with previous guidance, as we balance cost control and our variable cost base with investments in our technology, our people and in our strategic brands.
"The board remains confident in the group's strategy and achieving its medium-term objective of delivering sustainable profitable growth."