Some companies have already reached thelimits of the traditional manufacturing model, in other words the Manufacturing ResourcePlanning (MRP II) model. This means that, if a company and its competitors have achievedthe same goals – in terms of customer service level or on-time deliveries – the companyneeds to find other methods of improvement in order to be more competitive from amanufacturing point of view. Also, because the continuous improvement philosophy is now acommon rule in the manufacturing environment, when a company has reached a limit it needsto find a solution to progress further.
From a manufacturing point of view,Continuous Flow Manufacturing (CFM) seems to be a good alternative to the MRP II model.Testament to this are the results of a CFM implementation which have been both significantand impressive. CFM gives you a real manufacturing competitive advantage.
This article introduces the concepts offlow manufacturing and it explains why flow methods may become the ultimate means forimproving production and Supply Chain performance. This article is a summary of a whitepaper – Flow manufacturing: a breakthrough business strategy – written by IndustryDirections in collaboration with American Software.
Introduction
During the past decade, companies havespent billions on new systems, equipment and information technologies. However,manufacturers have yet to gain the breakthroughs in market responsiveness, operatingefficiencies or greater profitability they have sought to achieve. For many companies,on-time deliveries are still at 95 percent, production costs haven't improved,productivity hasn't gone up and annual inventory turns are still below ten. What isthe solution? Some now think they have found the answer in CFM principles.
Flow manufacturing is a pull-drivenstrategy. At its core is the principle that demand can be synchronized with a dailyproduction rate by properly sequencing items on a flow line that is replenished frequentlyby suppliers. In this way, inventory is kept to a minimum, goods are made to demand, cycletimes fall within the required order-to-deliver response times and constraints areminimized.
How well do you
really

know your competitors?

Access the most comprehensive Company Profiles on the market, powered by GlobalData. Save hours of research. Gain competitive edge.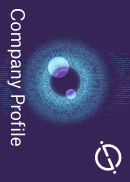 Company Profile – free sample
Thank you!
Your download email will arrive shortly
Not ready to buy yet? Download a free sample
We are confident about the unique quality of our Company Profiles. However, we want you to make the most beneficial decision for your business, so we offer a free sample that you can download by submitting the below form
By GlobalData
In the next few years, what has been aquietly growing trend will emerge as a mainstream approach. For those companies that seeka competitive advantage, the time to apply flow manufacturing techniques is now. Today,nearly 50 percent of the Fortune 500 companies are learning about and testing theseprinciples in their own plants. The automotive, aerospace and electronics industries arealso in the process of educating their suppliers. We believe that the concepts ofcontinuous flow will change how manufacturing is done across all industries.
Manufacturing improvements
The three critical success factors formanufacturers moving into the millennium, as observed by Industry Directions, are customerresponsiveness, greater efficiencies and retained profitability. Responsiveness has movedup in importance as the competitive playing field has squeezed companies to out performtheir rivals in speed, flexibility and reliability or lose their standing. Mostmanufacturers, however, have yet to achieve the reductions in cycle time, inventory andcosts, or gain the productivity improvements and quality performance that they hoped toreach.
Major shift under way in industry
Call it flow, lean, agile or CFM, it hasbeen the hidden secret of a great many manufacturing companies considered leaders in theirindustry. Industry Directions estimate that nearly half of the industrial Fortune 500 andmany other leading companies are now deploying continuous flow production strategies inone form or another. Most notable are OEM companies in the electronics, aerospace andautomotive industries that have pushed their Supply Chains to adopt Just-In-Time (JIT) andlean manufacturing practices for the last decade. However, there is evidence thatregardless of industry or production style, manufacturers across the board are trying flowmanufacturing. In most cases, the results are immediate, measurable and significant.Companies report doubling capacity in less space; on-time deliveries in excess of 98percent; cycle time reductions from weeks to days or days to hours; decreasedwork-in-progress and finished goods inventory worth millions of dollars; decreased cost ofquality and increased productivity. Those that have achieved these kinds of results arequick to admit they have a long way to go to fully adopt the continuous flow principlesand meet their ultimate goals.
CFM – basis of competitivestrategies
Regardless of industry, type ofmanufacturing environment or product volumes, continuous flow principles can beimplemented quite successfully. Most challenging is deploying them in a shop that doeshighly configured or engineered-to-order products, yet it is being done with almost asmuch success as found in high volume, more repetitive make-to-demand operations.
The principles of flow manufacturing arebased on eliminating waste, streamlining processes, building to demand and implementingcontinuous improvement – concepts learned from Japanese best known methods and exhibitedin the Toyota Production System.
The underlying concept is based on thetheory that by properly designing production lines and balancing the mix of products to adaily demand rate, quality goods can be produced as ordered – and at a rate that fallswithin the required order-to- deliver response cycle time. As a result, the entire supplyprocess is pulled (and sequenced) from actual demand; it is not pushed (or rescheduled) tomeet scheduled due dates. It takes more than moving equipment around to support productfamily production lines, creating flexible workstation teams, establishing quickchangeovers and introducing Kanban signals – steps often taken to set up cells or JITprocesses. It requires:
specific flow training and continually maintained disciplines
a mechanism for defining and refining optimal line design
Kanbans and mixed model production sequence
a mathematical model for synchronizing the daily production rate to actual demand
agreements and signals with suppliers, and the ability to quickly reflect product engineering changes in the line design
Kanban calculations, operator instructions and production reporting
All companies face three challenges inadopting flow practices:
untrained people who resist change
inconsistent discipline
a lack of integrated systems and the tools needed to support the new business strategy

Fig.1 Flow line design and balance
Fundamentals of flowtechniques/flow-driven line design and synchronization
The most critical element of CFM isestablishing the correct design of each flow line. The first step is to identify yourmanufacturing processes and determine process commonalities as a basis for productfamilies that will be built together on a given line. Based on demand patterns, and whatis known about future growth expectations, a line is designed so that processes andmaterials flow at a consistent rate to meet the daily demand objective.
Make-to-demand line smoothing
Demand smoothing across lines is aprocedure used to calculate the daily production rates for every product on flow lines,based on a given day's demand, not on a fixed daily production rate. Using the newrates for that day, the appropriate mix of products for each line is determined andsequenced. The result is considerable flexibility on the line to match changing demandcharacteristics in the marketplace.
As daily demand varies, the items producedvary and the resources, such as operators, move around. For companies that produce highvolume, highly repetitive products, the demand smoothing process is fairlystraightforward. For those that produce configured and engineered items in lower volumes,or items with more demand seasonality and volatility, the process requires additionalconsiderations.
Kanban management
Kanbans, by definition, are visual methodsfor replenishing materials as they are consumed during the manufacturing process. Also, bydefinition, they limit the amount of inventory kept in raw-in-process or on a line. Thereare multiple types of material Kanbans, some of which have been mentioned earlier.
Replenishable Kanbans are replenished whenline stock is consumed by demand and a signal is given. Non-replenishable Kanbans arereplenished only when orders are booked, not when materials are consumed. In-processKanbans are added to a line to buffer operations (or 'wet the line') betweenfeeder and primary flow lines or to add capacity to a process as needed. It is quitecommon to have inventory on the flow lines, and to have approximately a week's worthof work-in-process stock, which is maintained in a two-bin system. When one bin is empty,the second is used while the first is replenished by suppliers – often directly to theline. In that way, the line doesn't run out of materials and a Kanban mechanism – anempty bin – triggers the signal for replenishment.
Revision level control
Engineering change control is not new tomanufacturing systems, although it is different with flow environments. Instead ofassociating the change directly with an end item, it is associated with processes involvedin producing the item. In other words, the engineering change is tied directly to aprocess definition (sequence of events, associated resources and operational methodsheets). As a result, when the change goes into effect – say in material -just theassociated process is changed, and that information is rolled up into the end item forproduction reporting.
Operational method sheets
Method sheets are essential for producinghigh quality products. They are graphically produced work instructions for line operators.Unlike traditional work papers created for a given work order, method sheets are createdfor a specific process performed on the flow line. They are also designed to be morevisual than work papers, to provide more guidance and to direct proper quality control andverification procedures for each process event. Method sheets are based on engineeredproduct specifications and drawings, and they must be updated when a process undergoesengineering changes. Integrating the creation of method sheets with the Bill of Materials(BOMs) and engineering change functions produces considerable time savings and qualitymeasure improvements.
Line Reporting
A continuous flow environment makesproduction reporting fairly straightforward. When products move from the end of the lineas finished goods, they are reported as complete. All the materials consumed in producingthose finished products are automatically deducted from raw and in-process inventorythrough backflushing techniques. Any exception issues are handled with a scrap code.Backflushing techniques very often accommodate multiple product revision reporting,regardless of when or where they occur, to address the engineering changes. Exceptionreporting is always needed, whether it refers to products or process variances. Flow linesare no different; they are just easier to monitor. Deviations from the daily rate arereported as linearity (production variances), and line bottlenecks are reported asproduction exceptions.
How can IT help you to implementflow manufacturing techniques?
Flow manufacturing is based on varioustechniques and tools in order to design a production environment able to provide aconsistent flow of products. Even if the principle is simple some of these techniques arecomplex to implement. Therefore, it requires tools in order to facilitate theimplementation and the management. For example, the purpose of the demand line smoothingtechnique is obvious. However if a company produces various items on the same line itneeds to determine the best sequencing pattern for an optimal throughput in order to meetthe demand. This calculation could be complex, especially if the company produceconfigured or engineered items.
In addition, if you need to design a newline – or balance a line – with a PC-based module, this can be easily completed with thehelp of the Graphical User Interface (GUI). This allows you to underline the part of theline – or the process – you need to improve in order to design a proper line.
Also, these tools allow you to supportKanban management when required. They help you for size calculations, the quantity percontainer and the number of containers. Some software also includes the workflowcapabilities to support the electronic Kanban management.
In summary
The use of flow manufacturing strategies isno longer confined to a few innovative companies. In the last few years, a large number ofmanufacturers – representing all the industrial sectors – have taken a serious interest indemand-driven processes and flow manufacturing techniques. They see this approach as themeans to achieve significant gains in production throughput, order cycle times, productquality, inventory reduction and customer responsiveness.
Copyright March 1998 by IndustryDirections, Inc. All rights reserved
Patrick Cunin is product marketingmanager for Manufacturing. His responsibilities include coordinating JBA'sManufacturing Sector Focus Team. The team defines the improvements of the manufacturingproduct as well as the new functions required in order to address the market.