In a fiercely competitive industry wherethere is constant pressure to improve values, the total cost of labour is a keydeterminant of profitability. Consequently, shop-floor operatives working in a soft-goodsmanufacturing environment are commonly paid in a way that is intended to reflectperformance. Historically, this was usually based on the performance of the individual -today, performance is just as likely to be on a group, team or factory-wide basis.
The thinking behind this system ofperformance related pay is to provide the means of capturing shop-floor data by eitherperson or group. This data can then be used to:
Calculate progressive earnings, giving a financial incentive to produce and so, earn, more
Provide performance and efficiency figures to factory management
Provide a high level analysis for senior management reporting
Track Work in Progress (WIP) movements
Systems that are designed to keep track ofpayment and performance in this way are often referred to as Labour Cost Control (LCC)systems.
Identifying the Problems
The total cost of labour has many facets.To the basic rate of pay must be added operative efficiency, which reflects skills,training and motivation. Additionally, it is necessary to monitor and manage potentialinterference factors such as lack of work, machine breakdown and other non-productive timefor which payment may or may not be made. Indeed, there are many variables that impactupon a system of Labour Cost Control.
For example, different business managersfavor different shop-floor arrangements. Some prefer the traditional sewing line; othersopt for the team-working concept in which multi-skilled individuals are organized in smallteams. All systems have advantages and disadvantages. Yet whichever method is adopted, thetotal cost and productivity of labour remains a key measure of business efficiency.
How well do you
really

know your competitors?

Access the most comprehensive Company Profiles on the market, powered by GlobalData. Save hours of research. Gain competitive edge.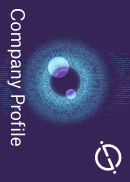 Company Profile – free sample
Thank you!
Your download email will arrive shortly
Not ready to buy yet? Download a free sample
We are confident about the unique quality of our Company Profiles. However, we want you to make the most beneficial decision for your business, so we offer a free sample that you can download by submitting the below form
By GlobalData
Offshore manufacture can further complicatethe calculation of Labour Cost – as business becomes more global, the regional nature ofsome LCC systems has become more of a problem. At one extreme are businesses needing asystem which can handle payments to groups of operatives whose earnings are based on everyconceivable payment type and combination and which utilises both domestic and overseasmanufacture. In the simplest case, the system is for a business with straightforwardpiece-rate payments to operatives and single site operations.
It was in response to these issues that JBAdecided to deliver its own LCC system. In designing the system, the JBA Style team'sobjective was not only to produce the most flexible, configurable system on the market,but also to deliver the benefits of a truly integrated solution and one which would workeffectively between sites on different continents. In this way, the team intended to meetJBA's continuing aspiration – delivering competitive advantage for its users underreal-world conditions.
The JBA Style LCC has been designed andbuilt by personnel expert in both LCC systems and in the textiles and sewn-productsindustries. All elements of gross pay can be user-defined; overtime, bonus payments,minimum or make up payments and so on. Although the system already contains theindustry-standard definitions of efficiency, performance etc, these may be optionallydefined in any way that suits the needs of each user's business. Flexibility is the key.
The integration means that updates on allsites, once entered into the LCC system are transferred in real-time to JBA Style,minimising user intervention and maximising accuracy. The most up-to-date information is,therefore, available at all times for payroll and analysis purposes.
Making Things Simple
From the myriad options available,authorised personnel can ensure that only the information which is relevant to eachbusiness and class of user, is displayed. The system helps speed and accuracy of set-upvia a series of prompts. For example, if the business defines some rates in £ per hourand others in pence per minute, the prompts specify these at the time of entry.
Also, all entered values can be validatedagainst a user-defined range, so avoiding data errors. For example, if it is known thatthe rate for a particular job is always between 3.0 and 4.5 units per hour, this range canbe used to ensure the validity of data entered – particularly helpful at system set-up andimplementation.
JBA LCC is designed with a global operationin mind. While some LCC systems are limited to two decimal places in calculating pay -meaning that they may not comply with the requirements of some currencies, including theEuro – JBA LCC allows the user to define the number of decimal places for all figures inthe system.
Furthermore, not every database in use inLCC systems is suitable for client access over a wide area network (WAN) and seriousdeterioration in performance may be experienced at anywhere remote from the main site. TheJBA LCC system is appropriate for all sites, however far apart.
Other key benefits provided by JBA LCCinclude:
Data Capture – JBA Style LCC supports both the traditional bar-code method of data capture and the real-time automatic capture terminals system.
Eliminates Multiple Data Entry – the single source of data entry, via JBA LCC, simultaneously updates both payroll and WIP information.
Improves Data Accuracy – an easy-to-use electronic system helps minimize errors and saves both time and money.
Single System Data Storage – avoids costly duplication and re-keying.
Fast Implementation – JBA LCC can be configured in full for any user requirements, but also includes most known figures, calculations and templates for the soft goods manufacturing environment.
Turning Data into a Management Tool
The JBA LCC system is a Windows 32-bitapplication, placing users in very familiar working environment with full use of icons anddrop-down menus. The system uses an open database, so that data can be accessed usingstandard Windows tools such as MS Excel.
However, one of the most useful features isthat any element of data in the system can be defined by the user as an enquiry, or one ofmany types of graph. Enquiries can be vital in checking the performances of the members ofa specific team. In the table below, the performances have been parameterised using a"traffic-light" system. Here, the user has applied parameters to three operativegroups – those whose performances are acceptable, borderline or unacceptable. These showas differently coloured highlights in the enquiry for easy identification.
If the manager investigated the reasons forunder-performance, it would be useful to look at the results of the changes over a periodof time using the graph facility. In this example, the graph allows instant analysis ofperformance over any required period. This type of analysis can be an extremely useful aidin checking actions to reduce excess costs by factory, team, operative or any combination.
As we have already established, the totalcost of labour is a key determinant of profitability – it is vital that skilled labour isafforded the attention that such an essential resource deserves. A global workforcedemands a global system of management. It is on this basis, and with considerable industryexpertise, that JBA LCC has been developed. Taking time to look at the needs of themid-market means that considerable benefits – higher productivity levels, increasedefficiency and an effective means of reducing production costs – can now be passeddirectly to soft goods manufacturers.
About JBA
JBA is a leading worldwide supplier of enterprise management softwareto the highly competitive mid-market sector. Typically, JBA customers gain competitiveedge from the rich functionality of our products combined with our @ctive™ Enterprisestrategy. This strategy optimizes business process performance, based on internationalbest practices, to consistently reduce costs and improve margins without continuoussystems development.
JBA industry focused solutions meet theexact needs of selected target industries by incorporating industry best practicefunctionality integrated with best of breed partner products and services. In the Food andBeverage, Apparel & Footwear, Automotive Supplier and Electronics sectors, JBAIndustry Teams skilled in both industry and products, optimize their use for eachcustomer.
In 1998 JBA completed its 18th year ofcontinuous growth with revenues over $470 million, growth built on our consistentinvestment in people, products and most importantly our customers. JBA employs 2,700people, supporting over 4000 customers in 53 countries.
About JBA Style
JBA Style is the market-leading integrated system for businesses inApparel, Footwear & Textiles. Within JBA Style, all business units and activities canbe co-ordinated. From design and development through global planning, manufacturing andsourcing. JBA Style promotes excellence in Supply Network Management, Logistics andCustomer Service.
By Rob Jennings, International ProductMarketing Manager for the Apparel, Footwear & Textile Industries, JBA
For more information:
SteveLoynes, Text 100, Tel: +44 (0)181 242 4235
Michelle McMahon, JBA, Tel: +44 (0)1527496200