As one of the new breed of NationalTraining Organisations, CAPITB Trust was given a long awaited official voice in educationwith a remit to equip young people with an understanding of the world of work and theskills that are essential to their future employability. CAPITB Trust has taken thisresponsibility seriously and is working to create a structure with which to influenceeducation nationally on behalf of the industry.
On joining the Trust in 1997 from theConfederation of British Wool Textiles, education was high on my agenda. Being relativelynew to the industry I was able to look objectively at how the education system was servingmanufacturers. My conclusion was that the majority of young people today do not have theskills desired by industry and many academic qualifications bear little or no relevance tothe workplace.
The escalation of locally accredited anddevised clothing and fashion courses has resulted in a wider choice but with no nationalstandards or consistency. Currently, there is not one GNVQ that relates to apparelmanufacture but two, both of which are too broad to offer any real benefit to industry orthe student.
In higher education the number of designstudents increases yearly whilst career opportunities decrease. Unfortunately, designcourses are more profitable than technology based qualifications as less capitalinvestment is required and they attract greater student numbers.
As colleges are allowed to devise andaccredit their own courses independently, many do not feel the need for dialogue withindustry. However, those that do, like Manchester Metropolitan University which has aTrust representative on its review board, see the benefit in both an increase in intakeand in the number of graduates finding employment.
Increasing Pressure
How well do you really know your competitors?
Access the most comprehensive Company Profiles on the market, powered by GlobalData. Save hours of research. Gain competitive edge.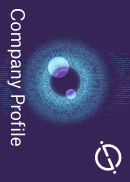 Company Profile – free sample
Thank you!
Your download email will arrive shortly
Not ready to buy yet? Download a free sample
We are confident about the unique quality of our Company Profiles. However, we want you to make the most beneficial decision for your business, so we offer a free sample that you can download by submitting the below form
By GlobalData
Today, there is increasing pressure foryoung people to extend their education. Approximately 25 per cent of today's teenagersenter university compared with 3 per cent twenty years ago. The number of managerial postshas not increased, with the majority of opportunities at supervisory level or below beingmore suitable for school leavers.
There is quite clearly an imbalance betweenthe needs of our industry and the perceptions of society. One reason for this disparity isthe tremendous pressure that schools are under to retain 'A' level pupils which obviouslyhas a knock-on effect to university intake.
Another reason is ignorance; working in theclothing industry is perceived negatively by the majority and this is an attitude which ispassed on from generation to generation. There is no greater motivator to a child thanbeing told by an adult that if they don't work hard at school "you'll end up workingin a clothing factory".
What they don't realise is that ourindustry offers a wealth of career opportunities. The following analogy sums up what weare facing: "someone who orders swordfish in a restaurant would not think of making ajudgement until they had tasted it", and yet judgement is made on the clothingindustry from the menu alone.
CAPITB Trust has for many years, throughcareers literature, articles and other means, encouraged young people to have the courageto take a 'bite'. The good news is that many of the larger manufacturers are playing anincreasingly active role in school liaison including factory visits, careers talks, workexperience and teacher work placements. It is my hope that greater contact will become thenorm for all manufacturers – large or small – in a concerted effort to make the industry"dish of the day".
Education Liaison
We are working hard to chisel away ateducation's shell, but it is a hard nut to crack. I am confident that a major Trustresearch project will prove to be a big step forward. The 'Education Liaison' group hasbrought together representatives from manufacturers, retailers, the Trust and educationunder the chairmanship of Jerry Dunleavy, specialist manager, clothing at Marks &Spencer, with the aim of improving competitiveness and reducing labour turnover by forgingstronger links with education.
Overcoming the negative perceptions ofyoung people and teachers will be an important factor. I am quite convinced that with thecalibre of personnel who have committed themselves to this project some great inroadsshould be made into the deficiency of education and a comprehensive plan of how toovercome this.
In an effort to consolidate the manyqualifications available in schools, the Trust has put forward a strong case to theQualifications and Curriculum Authority for a GNVQ specifically for the three relatedsectors of clothing, footwear and textiles. If we are successful in developing one it willat last provide a qualification with industry specific knowledge and relevance.
The education skills mismatch is posing aproblem for employers who do not see it as their responsibility to put right. CAPITB Trustis trying hard to identify and overcome the inherent causes. It is a huge task to ensurethat factual careers advice and qualifications that reflect today's industry areavailable, whilst providing the right set of skills. On our own we can only chip away atacademia. With the support and commitment of every manufacturer the task will be easierand the results much more rapid.