Introduction
In recent years the business community has been bombarded witha plethora of 'three letter acronyms' coined by various individuals and bodiesclaiming that a new methodology will transform your business and is the panacea for allills. The information technology industry is not without guilt in this area, with one ofits most recent acronyms, ERP or Enterprise Resource Planning, being promoted as thesolution to a mind-boggling variety of business problems.
This guide attempts to dispel some of the myths surroundingERP, providing the business reader with an explanation of the evolution of the ERPconcept, what it is today, the impact and potential of ERP software systems in thebusiness world, and some thoughts on the foreseeable future. ERP is not a myth nor is it amagic solution, but a pragmatic approach for organizations to harness in a constantlychanging business environment.
---
What is ERP?
The organization of the 1990's faces immense pressures;mass customization, globalization, regulatory requirements and time to market to name buta few. To meet these challenges companies are moving away from traditional task basedstructures, based on Adam Smith's theory that industrial work should be broken downinto its simplest and most basic tasks, to process oriented flexible entities – therebychallenging much of the received wisdom of two hundred years of business management.
To support and enable the massive changes that businessesare going through, the information technology industry has had to go through a similartransformation, providing technologies that not only make the old processes work better,but that enable organizations to break old rules and create new ways of working, that is'not do things better but do better things'.
How well do you really know your competitors?
Access the most comprehensive Company Profiles on the market, powered by GlobalData. Save hours of research. Gain competitive edge.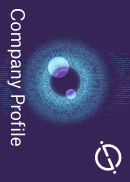 Company Profile – free sample
Thank you!
Your download email will arrive shortly
Not ready to buy yet? Download a free sample
We are confident about the unique quality of our Company Profiles. However, we want you to make the most beneficial decision for your business, so we offer a free sample that you can download by submitting the below form
By GlobalData
ERP, or Enterprise Resource Planning, is a phrase firstarticulated by the Gartner Group about 5 years ago to illustrate this breakout of systemsfrom the inventory focused transaction-centric and reactive nature of MaterialsRequirements Planning (MRP) and Manufacturing Resource Planning (MRPII) to those focusedon customer service. These new systems being characterized by their proactive use ofinformation to dynamically balance and optimize financial, manufacturing and distributionresources.
Throughout this evolutionary process, manufacturing hasformed the basis of these systems, and although today ERP can apply equally to non-manufacturing companies, manufacturing and directly associated activities such aslogistics are really the raison d'etre for ERP.
ERP can therefore be defined as a business approach thatstarts in the boardroom and permeates the entire organisation. It is a combination ofbusiness processes and the supporting or enabling technology.
A business cannot simply buy ERP off the shelf but it canbuy the software solution and the enabling technology to support it.
It has been suggested that ERP is just MRP II on apolitically correct hardware platform, and this might actually be true of some ERPsoftware systems, which are merely repackaged MRP II systems. However the new breed of ERPis very different and is a real blend of systems and processes, both technological andorganizational, which give an enterprise the functional and organizational tools tosupport and drive both today's and tomorrow's business requirements.
The systems themselves have been designed specifically withthe requirements of the business community in mind, with the knowledge that they will beimplemented as part of a holistic business program, not as islands of automation. ERP mustbe able to operate across a variety of disparate organizations so that it can be used tosupport, examine and model a single conceptual enterprise, crossing traditional (andartificial) boundaries within an organization and challenging existing mind sets andnorms.
---
The Evolution of ERP
We have now established ERP as a tool to manage the entireenterprise, the definition evolving as business practices and management theory evolves.What then are the differences between MRP II and ERP?
Manufacturing was at the core of both MRP and the MRP IIsystems which evolved from them. Often the additional functions to be found in MRP II,most significantly supporting financial and distribution requirements, were added onto thelegacy MRP systems and were therefore interfaced rather than integrated. That is, the MRPII system had not been designed as a whole but as a conglomeration of functions designedto operate discretely and then 'bolted' together. To the user, the additionalfunction was most welcome, but the systems were characterized by a lack of flexibility andthe difficulty of obtaining from them, real, useful management information. MRP II wasstill basically a transaction processor aimed at doing current tasks better and faster.
Once the batteries of clerks had been replaced there was alimit to the additional benefits to be had from automation, and in the mid 1980s abusiness revolution began to take place. Better communications, both in transport andtelecommunications, led to the geographical widening of the business world and anincreasingly harsh competitive climate. Organizations began to look across and beyondfunctional departments towards business processes, putting aside existing assumptionsabout technology, people and organizational goals.
Businesses that were starting to go through majortransformations began to look for tools which would not only enable them to turn theirvision into reality, but could be used as a springboard for changing what they did, notmerely changing how they did things. Efforts to operate in new markets revealed theinadequacies of MRP, or perhaps more specifically, the inadequacies of non-integrated,inflexible systems. The requirement was for fully integrated systems which would reflectthe new business processes, be able to respond to market changes and allow any combinationof centralized management control and flexible, autonomous field operations.
Initially ERP systems did not represent a new concept inmanufacturing or information management, but were simply the next stage in the evolutionof MRP II. But the rapidly changing face of business meant that even a more functionallyrich MRP II could not begin to support the information requirements of the new global,flexible organisations. Now a new breed of ERP systems has emerged, differing from theevolved systems in four key areas:
Integration. As business began to take a more process oriented and holistic approach, so the systems supporting these new enterprises had to mimic this. The new breed of ERP systems are designed as an integrated whole, recognizing the true nature of the Enterprise as a systemic body. Where function is so specialized that it would not normally be included in a standard ERP system, the architecture and technology now allow for much tighter interfacing than before. In the future, the decomposition of systems into smaller and smaller 'granules' will allow true integration of external function.

Flexibility. MRP, MRP II, and the evolved versions of ERP were inherently inflexible. The main reasons for this were the cost and inflexibility of the technology, the lack of business demand with companies concentrating on automating labor intensive tasks, and a slower rate of change than today. With the new technologies in hardware and software and the relatively low cost of processing power and data storage, the new generation of ERP systems offer significant flexibility, from configuring and reconfiguring systems to match changing business processes, to tailoring screens and workflows to individual user requirements and preferences. Such inherent flexibility also brings considerable benefits when supporting the multi-national, multi-site business, handling with ease multiple languages and currencies, local accounting and taxation practices and the ever increasing number of regulatory and legal requirements.

Scalability. The new technologies have not only enabled flexibility of process, but also flexibility of size, or scalability. Whether you wish to run different parts of your business on the same hardware platform but with reduced or subsets of the total system functionality, or whether it makes sense to run some elements of the business on a different, smaller platform such as a PC network, the new systems can be sized to requirements. Such systems are still fully integrated and may be scaled up or down at will.

Information. The new ERP systems have been designed not merely as transaction processors but as business intelligence systems recognizing that access to accurate and concise decision support information is critical to the long term success of the organisation. Enterprises can therefore evolve into an ERP approach by adding additional function to their existing MRP II engines whilst undertaking some organizational development, but those looking for significant benefits will find the legacy systems and architecture too restricting and will probably find that a clean break and a fresh approach will yield better results.
---
ERP in the Enterprise
Because ERP relates to the management of the total Enterprise, it encompasses strategic,tactical and operational tools, and finally provides the ability for management to setpolicies, transmit them to the operating staff, and to monitor their fulfillment in anaccurate and timely manner.
At the strategic level Enterprise systems facilitateenterprise planning (across both the physical and virtual organization), support newproduct strategies and enable the operation of the strategic alliances and partnershipswhich are becoming an increasingly important aspect of today's business environment.Decisions at the strategic level are underpinned by the vital information gleaned byfollowing the five steps specific to information processing:
Stage 1, gathering the information, in this case by input to the system at source, be it from a process control system, a shop floor data collection system, the order fulfillment system or perhaps direct from the salesman in the field connected to the enterprise network through his laptop and modem. This data is all collected internally. Today, whatever the size of our organization, we are able to access a vast amount of external information through direct connections with our customers and suppliers, and through access to the Internet

Stage 2 requires that the data be organized into something which is understandable and relevant, and which can really begin to be called information.

Stage 3 then selects from the vast information repository only that which is specific to an individuals' requirements. Once this is done, stages 4 and 5 synthesis and distribute the information.
ERP embraces all these steps and allows senior executivesto use the information provided in such a way as to model and set a customer focused andvalue-adding strategic direction.
Good ERP is process orientated, following the processes ofthe physical value (supply) chain. Examination of those processes will enable anorganization to eliminate waste by taking out any parts of the process which do not addvalue and allowing users to break out of the task/function orientated environment which isa hallmark of the traditional mass production organizational model. Once the strategicdirection has been communicated, tactical tools enable managers to plan production,distribution and resources at whatever level they require using demand-based, flexibleplanning tools which allow the enterprise to be modelled at various levels. These planscan then be translated into operational reality with ERP systems providing tools whichmodel the daily business processes such as customer order fulfillment, new productintroduction, sales proposal tracking, manufacturing planning and scheduling, transportand distribution management and quality management.
Organizations today are increasingly compelled to behavelike organic systems, which have vitality, structure and purpose and are able to react toexternal stimuli. They continually evolve through interaction with their environment whichis synonymous with the marketplace. This marketplace is becoming more global, andcompanies are responding to the challenge through globalization strategies. It isinteresting to note, however, that Harvard management guru, Michael Porter, warns thatsuch strategies will only be truly competitive if they take account of local conditionssuch as the need to source materials locally. This indicates just how scalable ERP must be.ERP systems must be flexible enough to be able to embrace not only the requirements of thelarge multi-nationals of the world at strategic, tactical and operational level, but mustalso be capable of operating on a scale that is useable locally anywhere in the world.
---
Business Benefits
Unlike MRP or MRPII, ERP is process oriented, and because it incorporates both managementtechniques and technology, implementation can be achieved using a phased approach, processby process, focusing on clear business objectives and delivering the associated benefitsin a rapid and incremental manner. Because ERP often necessitates a radical organizationaland business reappraisal, it can take courage and determination, and it demands strongpartnerships which depend on an element of trust not usually associated with thetraditional customer/supplier paradigm.
The obvious benefits of ERP come from both the examinationof the business processes required, which eliminates waste, and from the speed,flexibility and integrity of the supporting systems which mirror these processes and whichgive each individual access to all the information required to develop an idea or carryout a task. The availability of transportation information, quality information, feedbackloops, maintenance information and customer tracking information together creates not justan information network, but, with the interaction of people, a knowledge network.
One example of the value of ERP is in the development ofnew products. Product lifecycles have gone from years to months. Ford produced the Model Tfor an entire human generation. The lifecycle of a computer product introduced today mightstretch to two years, but probably won't. Here the various elements of the processsuch as design, engineering, sourcing, cost and quotation, quality planning and marketingcan be developed concurrently through the sharing of information, often across not onlydifferent functional areas but across a wide geographical area. In such a way theautomotive industry has reduced the time to market by over 60%. Another advantage is thatthe global network enables each task to be undertaken by the person best suited to itwherever in the world that person may be located, and because of the international natureof the team, new products take on a new global perspective.
The enabling ERP system helps to streamline decision makingand reduce time to market and time to customer. Increased flexibility allows changes toservices or products to match rapidly changing market requirements, leading to fastergrowth and increased profits. Another big advantage is that such organizations are able tosustain customers because of their flexibility and responsiveness. Customers are ofteneven willing to pay a premium for this high level of service. In the food retail industryin the UK it costs five times more to win a new customer than it costs to sustain one, sosuch strategies are gaining in recognition and importance.
Because of the links to real time production andtransaction systems, ERP systems also allow quick failure recognition, whether of plantand machinery through plant monitoring systems, or of new product sales through directlinks with EPOS data. Quick recognition allows fast and effective response to whatever thesituation, and may be decisive in the success or failure of a product launch, or evenprevent the shutdown of the plant.
---