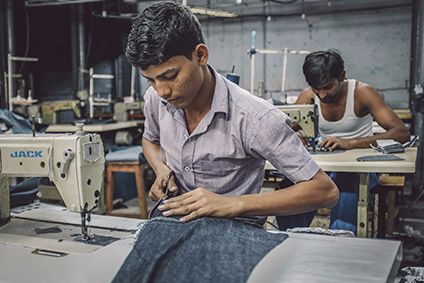 Tens of thousands of garment workers fired by factories supplying clothing to leading brands and retailers during the Covid-19 pandemic are being denied more than half a billion dollars worth of severance pay, new research claims.
The allegations by the Worker Rights Consortium (WRC) suggests 37,637 workers have been deprived of around US$39.8m in legally mandated compensation in the supply chains of companies including adidas, Amazon, Gap, Next, NIKE, Target, Walmart, and Inditex, Bestseller, H&M, Debenhams, Arcadia Group, John Lewis, Marks & Spencer, Kontoor Brands, PVH, Tesco, Under Armour, Matalan, Li & Fung, Lidl, Bennetton and JCPenney.
Its report, 'Fired, Then Robbed: Fashion brands' complicity in wage theft during Covid-19,' identifies and names 31 factories said to have withheld the payments. It also goes on to estimate total "severance theft" in the global garment industry during the Covid-19 pandemic is between $500m and $850m.
The campaigners add that business decisions by brands is a leading cause of garment factories shutting down or otherwise needing to dismiss workers en masse. This includes ceasing or sharply reducing orders from a particular supplier, a group of suppliers, or even an entire country – or, as during the current pandemic, retroactively cancelling orders that were already placed and had been wholly or partly produced.
"Severance theft during the pandemic is an acute manifestation of a long-standing failure of apparel brands and retailers to ensure that the workers in their supply chains are paid what they are legally owed when they lose their jobs. Over the last 15 years, the WRC, among other organisations, has exposed dozens of cases of large-scale severance theft at garment factories. Virtually every major apparel brand and retailer has been implicated," reads the report.
"Every significant apparel brand and retailer has a self-generated labour rights code of conduct. Virtually without exception, these codes commit the brand to ensure that supplier factories pay all legally mandated wages and benefits. Despite this, brands and retailers chronically fail to ensure that severance is paid, with catastrophic consequences for workers.
How well do you
really

know your competitors?

Access the most comprehensive Company Profiles on the market, powered by GlobalData. Save hours of research. Gain competitive edge.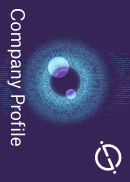 Company Profile – free sample
Thank you!
Your download email will arrive shortly
Not ready to buy yet? Download a free sample
We are confident about the unique quality of our Company Profiles. However, we want you to make the most beneficial decision for your business, so we offer a free sample that you can download by submitting the below form
By GlobalData
The group is campaigning for brands and retailers to sign a binding agreement obligating them to make regular payments into a Severance Guarantee Fund that will step in whenever there is a case of large-scale nonpayment of severance.
"Some garment workers have waited an entire year for their severance and can't feed their children. Each month more factories are closing and leaving workers with nothing," says Liana Foxvog, crisis response director at the WRC and primary author of the report. "The long-term problem of repeated severance theft in the garment industry has reached a brutal crescendo during Covid-19. The Severance Guarantee Fund is the only way to hold employers and brands accountable and ensure that fired garment workers are no longer robbed of the severance they have legally earned."
just-style reached out to the larger brands and retailers mentioned in the report. Here is what they had to say.
Brand response
Adidas:
"Throughout the pandemic, Adidas has been committed to ensuring fair labour practices, fair wages and safe working conditions throughout our global supply chain. We continued to source from our partners and committed to paying all orders, whether they were completed or in process. To this end, we employ a team of more than 50 specialists, who work daily towards more sustainable business practices in our supply chain.
"We are mentioned in the context of two suppliers in the report:
Hulu Garment Co Ltd, Phnom Penh, Cambodia was a supplier to one of our licensing partners. Adidas did not have a contractual relationship with the factory. Our licensee has maintained their orders with the factory and paid for their orders in full before their business relationship ended beginning of August 2020, as contractually agreed.
PT Victory Chingluh in Indonesia did not supply Adidas."
H&M:
"The report highlights an important issue for the whole industry, the need for social protection systems in many countries around the world. We are aware that during the pandemic the garment workers are in an extremely vulnerable situation and acting as a responsible buyer is of utmost importance. Regardless of circumstances, when layoffs occur at our suppliers, we follow up and ensure that workers are paid according to national law."
Gap:
"We investigated all of the allegations from the WRC as soon as they came to us, and in all cases, we either confirmed that severance had been provided, or remediated any that were outstanding. If there is any evidence or information that suggests there are outstanding severances and/or compensation that require payment per our Code of Vendor Conduct and local law, we will investigate those cases and will seek to ensure full remediation is provided accordingly."
Walmart:
"We are saddened by the unfortunate financial hardship that has occurred for many businesses due to the global pandemic and are particularly concerned about the impact it has on their employees, said a spokesperson for Walmart.
"The global pandemic has caused unprecedented challenges to suppliers and their workers. We've worked closely with our suppliers to help minimise the impact where possible by honouring commitments and making changes to our supply-chain financing programme to expedite payments to qualified suppliers. When we receive allegations that a supplier or facility, including one that has recently closed, is violating our standards, or not complying with the law, we review and take appropriate action to hold suppliers accountable for compliance."
Inditex:
Of the three factories mentioned in the WRC report as Inditex suppliers, one has not supplied Inditex since 2016, one ceased to supply Inditex in 2014, and the third factory in Myanmar has never been a supplier to Inditex.
Bestseller:
"Bestseller is wrongfully mentioned in the WRC report as being a customer of the factory 'Myanmar Royal Apollo Garment Factory.' The factory is not on our approved list and we have no registered business with it. We have provided the WRC with this information without receiving any further details in return. We are currently investigating the matter in order to refute any wrongdoing on our part. Bestseller actively monitors that our suppliers' workers are paid on time in all factories working with Bestseller. This is part of our general conduct."
Under Armour:
"The Covid-19 pandemic has been devastating for families, workers and businesses all over the world. At Under Armour, we do not tolerate labour abuses in our supply chain and believe in Acting Sustainably and Standing for Equality, two of our core values.
Under Armour suppliers must meet their contractual obligations to their employees and comply with all applicable laws including those concerning wages, benefits and severance. Our suppliers are required to adhere to our Supplier Code of Conduct and the FLA Workplace Code of Conduct, both of which are incorporated into our suppliers' contractual obligations as well as other requirements including those related to migrant workers.
"Under Armour has previously partnered with Better Work Jordan and the International Labour Organization to assess and address issues in the region. We will investigate the WRC's report and work with any supplier that is determined to be non-compliant to ensure its compliance and remediation of related issues."
Tesco:
just-style understands the supplier linked to Tesco in the report had subcontracted work to a site that had not been approved for production. The retailer no longer works with this supplier, but made a payment through a local NGO to support workers from the factory. It also made a broader contribution to local activists who support migrant workers in the region.
Benetton:
"To our knowledge, none of the factories in our supply chain have closed due to Covid-19. The relationship between our suppliers and their employees is governed by the Benetton Group Code of Conduct: this is attached to the commercial contract that is approved and signed by suppliers, and is based on respect for human rights and environmental protection."
Matalan:
"We take any allegations regarding supplier wellbeing extremely seriously, and we have looked very closely into the concerns raised and are confident on our position. We have received written confirmation from the parent group of Violet Apparel that the vast majority of workers collected the compensation legally due to them and the small minority of workers who opted not to collect this provision should urgently contact Ramatex [the overarching parent group] to receive this. All of our suppliers are mandated to follow strict regulations and compliance with relevant regulations in their operations, in line with our Ethical Sourcing policy."
John Lewis:
"Full and prompt payment of wages is a minimum requirement all of our suppliers need to adhere to. We only had a small amount of products produced by Eco-Base. We stopped working with them in January 2020, which was three months before they closed, and paid them in full for the work."
Guess:
"Back in 2019, we were developing and buying product through a sourcing agent called New Times. This agent placed orders on our behalf with Garden City Fashions in 2019 and very limited orders in 2020, when we changed our sourcing strategy and terminated our agent relationship with New Times. At the beginning of 2020, we began sourcing product directly with our vendors and have minimized dealing with commissioned agents. We have not placed any orders with Garden City Fashions since the beginning of 2020."
Debenhams, Arcadia Group, Marks & Spencer, Kontoor Brands, PVH Corp, Amazon, Li & Fung, Lidl, JCPenney, Next Plc, Nike, Target, Ascena Retail, L Brands, Mango, Carter's and Osh Kosh B'Gosh, The Children's Place and Gymboree, and Urban Outfitters did not respond to just-style's request for comment at the time of going to press.
Pierre Cardin, Lotto and Otto Group could not be reached for comment.