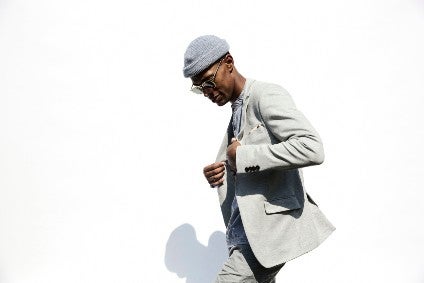 A new report exploring the financial viability of circular business models in the fashion industry has found they could drive a higher margin per garment compared to the current linear 'take-make-waste' process.
The research into 'The Future of Circular Fashion: Assessing the Viability of Circular Business Models' has been launched in collaboration with Fashion for Good, a global initiative trying to make fashion more sustainable, and Accenture Strategy.
The financial analysis focuses on three circular business models, each of which was explored across four industry segments: the value market, mid-market, premium, and luxury, using a bottom-up approach to calculate margin on a per garment basis.
Rental: A one-off rental of a garment for a short time period.
Subscription-Rental: A monthly fee paid for access to a range of garments.
Recommerce: The recovery and resale of a garment by the original retailer.
Interviews were conducted with 15 leading fashion retailers and innovators with the report's modelling logic and assumptions validated by fashion retailers, circular innovators, and industry experts.
"We believe this study can drive the implementation of circular models and trigger much needed in-depth discussions around this topic by presenting businesses with actual quantified opportunities related to the adoption of circularity by fashion brands," says Katrin Ley, managing director of Fashion for Good.
Harry Morrison, managing director of Accenture Strategy, concurs, noting that as consumers increasingly buy from brands whose purpose aligns with their personal values and beliefs, particularly on environmental and social issues, it is "imperative" that retailers take action to create a more sustainable industry.
"Circular business models can deliver tremendous value to retailers, enabling them to eliminate waste, drive positive impact across the fashion value chain and improve their competitiveness."
Findings
The analysis found there is a strong case to explore circular business models. All three of the models explored can be financially viable for existing fashion retailers, presenting opportunities that could drive a higher margin per garment compared to the current linear 'take-make-waste' model – the baseline.
More specifically, rental appears to be very attractive in higher-value segments, subscription-rental has consistently strong potential, while re-commerce appears to be the most financially attractive of the models analysed.
Meanwhile, the margin potential varies significantly by segment. Luxury would appear to represent the biggest opportunity, while new variable costs associated with each model make the value market consistently challenging.
"Our findings challenge value retailers to innovate low-cost fulfilment channels, to get better data on garment durability, to implement changes in product design to improve quality, and to change the perception of low-cost fashion as disposable," report authors say. "For the mid-market and premium segments, financial viability is very sensitive based on a few key levers."
For rental, these include the number of rentals; rental price; postage and packaging, while for subscription-rental, these include churn; customer acquisition cost; and the number of garment exchanges.
Looking to recommerce, key levers include inventory acquisition cost; recommerce price; and logistics.
Circular business models can also drive value by improving customer engagement and retention. The visibility of customers' product usage data available through these models may also provide advantages for circular models over traditional retail, the report states.
Overall, each of the models has the potential to "fundamentally change the commercial incentives of the fashion industry." It could shift from a volume focus to an industry that is incentivised on quality – in which garment durability and number of uses would become the critical enablers of commercial viability, authors says. These benefits are not however guaranteed, and new business models must be designed with an "explicit sustainability focus" to recognise the potential environmental benefits.
Looking ahead
The hope is that the report can move the fashion industry towards large-scale implementation of circular business models. Retailers can use the findings to build a deeper understanding of each model and the key strategic considerations for successfully building and scaling new circular economy services, the report states.
"There has never been a better time for fashion retailers to commit to the circular economy. Technological advances, infrastructure improvements, the emergence of start-ups, shifting consumer preferences, new circular design practices, alongside increasing regulatory pressure, are creating an enabling environmental for established retailers to pursue circular economy initiatives with certainty."
The report was presented ahead of this week's tenth Copenhagen Fashion Summit.