The ability to offer quick response tocustomer demand is key to the latest storage and warehousing developments. Clothing Worldtakes a look at some of the most recent projects to come on-stream.
When Salvesen Logistics investigated thedesign options for a new national distribution centre for House of Fraser, it had clearand challenging objectives. It would need to handle, process and store a wide assortmentof merchandise; it should all be accessible for picking to cope with peak demands andflexible enough to accommodate seasonal changes of stock; and it should also provideflexible space and co-ordinated storage and picking facilities capable of handling thedemands of a modern retail chain well into the next millennium.
The answer was a £1.7 million multi-tierprocessing and storage concept designed, manufactured and installed by Planned StorageSystems Limited. The basic structure comprises a two tier mezzanine, with the company'sStronglock pallet racking installed on the second floor providing rack supported walkways.
Using a rack supported third floor hasenabled PSS to employ 'through the floor' hanging garment storage for maximum heightutilisation. The structure was designed around a column grid, the large span of whichmaximises the unhindered work area.
The ground and first floors are used forreceipting, break bulk picking and despatch. The second floor is predominantly boxed goodsstorage, with the third floor accommodating mainly hanging stock. Picked orders are movedon overhead conveyors throughout the installation to the ground floor for assembly anddespatch.
The modular Stronglock layout provides abay designed to store two standard tote boxes in the depth (picked from either side), witha 'flue' in the centre. Boxed goods on the second floor were generally fitted to providefive shelf levels and a total of 66,500 tote locations. For hanging garments this wasreduced to a blend of 1 and 2 levels to accommodate a range of lengths, with a storagecapacity for over 200,000 units.
How well do you really know your competitors?
Access the most comprehensive Company Profiles on the market, powered by GlobalData. Save hours of research. Gain competitive edge.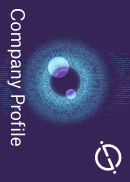 Company Profile – free sample
Thank you!
Your download email will arrive shortly
Not ready to buy yet? Download a free sample
We are confident about the unique quality of our Company Profiles. However, we want you to make the most beneficial decision for your business, so we offer a free sample that you can download by submitting the below form
By GlobalData
The new centre services 50 House of Fraserdepartment stores nationwide with operations running 24 hours a day, seven days a week.
ORDER PICKING SPEEDS UP
To increase productivity at its refurbished distribution centre in London's White City,garment logistics organisation Christian Salvesen has selected the Polymark Gärtnermonorail system .
"At White City the Polymark Gärtnersystem has been installed as a simple system with manual transfer of the trolleys betweenstations, yet has the ability for upgrading relatively easily to automated garmenttransfer when required", says David Hughes of Christian Salvesen.
A key feature of the system is the trolleydesign, with spring mounted plastic castors at each end to ensure it moves smoothly alongthe monorail. A number of trolleys are linked to form a train, and coupling is fast andeasy.
Christian Salvesen's Neasden and White Citydistribution centres handle over 70,000 product types, so precise stock control anddistribution management is essential to maintain an efficient supply chain – dispatchingin excess of 12,000 garments a day.
To speed the transfer of hanging garmentsfrom the delivery vehicle into the pick locations, a Gärtner motorised telescopicoverhead conveyor has been installed. Forty-one storage aisles on the ground and firstfloors are supported by the system, with overhead conveyors running across the end of eachaisle. Staff move between the various aisles collecting items against a pick listdisplayed on a small hand-held computer.
When an order is complete the appropriatetrolleys are moved into the despatch area and held in accumulation lanes. Here, individualpolythene wrappers are removed and items moved onto 'transits' rails allowing garments,when arriving at a high street store, to be moved directly onto the sales floor.
NEW LOOK WAREHOUSE SYSTEM

An increased number of storage locationsand a shorter picking route – providing for faster picking throughputs – are key featuresof the Flowstore system installed in the new Weymouth distribution centre of high streetfashion retailer New Look Group Plc.
Having recently launched a new range offootwear and lingerie, New Look approached Flowstore Systems Plc to design and install asystem capable of providing approximately 2400 picking locations for varying types ofproduct. It was apparent that average shoe and garment sizes would account for themajority of sales and would be fast movers, whereas the smaller and larger sizes would bethe slower moving lines.
Flowstore designed a two-tier pickingsystem comprising a ground and first floor racking system to provide fast-moving palletpicking locations to the perimeter, with adjacent narrow aisle racking for 1100 palletshousing the replenishment stock. Six runs of carton live storage on the ground floor andat first floor level were also installed, providing over 2000 locations for varying typesof product.
A conveyor system built into the pickingface of the carton live storage merges the picked orders from the ground and mezzaninefloors via an inclined belt conveyor to the despatch area. There, picked items arecollated into complete orders for despatch to individual retail outlets.
DISTRIBUTION CONTAINERS
A major new venture that teams Wincanton Logistics with Littlewoods Stores Ltd hasprovided a significant role for 116,000 modified W128 polypropylene distributioncontainers supplied by Linpac Materials Handling. The containers are used for transportingclothing products to the newly opened Littlewoods national distribution centre inBurton-on-Trent, and onward to Littlewoods' stores.
The fully automated centre represents aninvestment of £45 million and is expected to save around £8 million a year indistribution costs by reducing the time between sale of goods and replacement on a store'sshelves.
Says Les Bielby, general manager forWincanton Logistics: "The centre's cross docking system enables us to achieve this.All items that are collected daily from UK suppliers are already assigned to stores beforethey arrive at the NDC. As we receive them they are put through a fully automatedsortation system, and they go straight out to Littlewoods stores that night. This not onlyminimises the stockholding, but also reduces packaging needs".
For this operation, containers of astandardised specification suitable for an automated storage and retrieval system,conveyors and British Standard pallets were required – and Linpac's matched theserequirements.
HIGH VOLUME STORAGE
A new high volume storage system installed by Dexion at Dewhirst Ladieswear's Ammanforddistribution centre is designed to hold 86,000 dozen garments, rising to 120,000 dozen(1.44 million), and is future proofed to meet projected requirements for the next 2-10years.
The new centre accommodates 25,000different stock keeping units with storage based on a Dexion Speedlock system in a threetier installation that supports hanging garment rails and 'slick rail' conveyors. Garmentsremain on hangers from the moment they are unloaded.
Current lines are stored on two upperfloors, the ground floor being given over to incoming and outgoing stock marshalling,together with storage of out of season stock suspended from Speedlock beams runningparallel to the aisles. An adjacent area holds a relatively small volume of flat packmerchandise on timber shelf Speedlock.
The two upper tiers accommodate a livestorage system. Garments are held on slightly inclined rails, giving automatic stockrotation from the loading to the picking faces. The conveyors follow a 'one way' systemfor easy identification of incoming and outgoing stock.
INTEGRATED WAREHOUSE

Fenwick Ltd's flagship department store inthe Brent Cross shopping complex in north London has made radical changes to itsstock-handling process by building a new, purpose designed warehouse and storage area asan additional floor to its retail operation.
With merchandise ranging from cookwear tohanging fashions, the store represented a complicated logistics challenge. But by buildinga warehouse within the existing complex, floor space has been released for sales, andstockroom activities consolidated under an integrated team. Most importantly,responsiveness to customer demand is greatly improved.
Patrick Brooks, warehouse manager,explains: "If a size 42 leather jacket is wanted by men's wear we can have it down tothem in minutes, which is not the case if the store has a remote warehouse. This is allabout customer satisfaction".
The diversity of merchandise required arange of storage solutions. Rackline Systems Storage Ltd was the main contractor for thecomplete reserve stock holding installation, and hanging garments called for acustom-built overhead conveyor system provided by Conveyors International.
The total storage installation comprises 86Rackline mobile shelving bays, 46 static bays and 14 hanging garment bays on the upperfloor storage area served by a CI-Meiko overhead monorail system and ConveyorsInternational powered conveyors. Boxed merchandise required Rackline static and 'mobileshelving' aisles, the latter consisting of shelving bays moved on floor conveyors so thatthe need for an aisle between each bay is eliminated.
Trucks from suppliers deliver the garmentsto the receiving bay where they are transferred manually to the CI Meiko monorail onoverhead trolleys, and counted to ensure that the volume and mix of garments suppliedmatches the delivery note. The garments are then transferred to the warehouse where theyare marshalled in a holding area to await pricing information from the shopfloordepartments. Some stock will be transferred immediately to the sales departments.
The incline to the upper floor storage areais by powered conveyor which lifts the trolleys to the final stage of the monorail runningthe full length of the static storage bays. The stock-picker moves up the monorail withhis or her trolley, selecting from the bay dedicated to men's wear, women's fashion orchildren's wear. The picked batches of garments are then transferred via the monorailthrough the warehouse to the lifts and then to the retail departments.
BENTWOODS COMES ON STREAM
In its largest ever single order, Quodeck Limited has installed its Hook-In racking,Tectrac and Powatrac conveyor systems in the new distribution centre for Bentwoods, amajor supplier to Marks and Spencer Plc.
The heart of the installation comprisesthree tier hanging garment racking with rack suspended walkways. This allows the maximumuse of the cube area of the warehouse whilst maintaining a high level of safety with theinclusion of handrails and safety mesh between levels.
To move garments into and out of theracking, a series of manual and powered overhead monorails has been installed, withelevators to accommodate the need to supply all levels within the complex. Consolidationareas for goods in and despatch have been incorporated using a further combination of theTectrac overhead monorail system, and marshalling areas at each level have been providedwith a multi-tier mezzanine.