In the information age, the key resource isknowledge and the enabling tool is Information Technology (IT). Whether or not thisoverstates the case, it is quite clear that Information Technology is having a significantimpact on business. It is bringing about, or facilitating major changes in the Textile andApparel Industries. It is changing the nature of work processes, products and jobs, andbenefiting relationships between companies, their suppliers and customers.
However, many senior managers remainunaware of how IT affects their industry and how it will reshape competition. This lack ofunderstanding is reinforced by much myth and bluster surrounding amazing success ordisaster stories in the media and by the impenetrable jargon that seems to surround thetopic. It would seem that the average IT consultant does not go home to his or her familyat the end of the working day. Instead he/she 'reinforces their patrilineal kinshipnetwork system'. IT, however, is important enough as a facilitator of competitiveadvantage to warrant a strategy for it in support of business objectives.
Therefore, senior management must be awareof IT issues and be fully involved in IT developments within their company.
Much has been written about the applicationof IT in the Textile and Apparel Industries. However, while diffusion of some technologiesis well underway, the real potential of IT is not well understood or widely realized, evenby many of the larger international companies. Problems in the application of IT stem fromthe fragmented nature of the Textile supply chain, the volatility of competition, thewidespread dispersal of companies and, consequently, difficulties in harmonizing systemsand practices to permit automation.
Studies have shown that IT is not yieldingthe expected returns on investment. Also, that for many companies, the advantages havetended to be short-lived and easy to copy. This situation of 'partial disillusionment' isthe result of companies failing to understand the role of IT in achieving or sustaining acompetitive advantage. Belatedly, many have found that IT alone is not a source ofsustainable competitive advantage. Rather, most benefits are derived by leveraging IT tore-engineer business processes, to re-design the business network or to re-define thebusiness scope. Hence, a company's starting point should be to determine their key sourcesof competitive advantage and establish criteria for systems that will help them obtain it.This paper discusses how companies need to adapt their systems, working practices andsupply chain relationships in order to adopt IT for competitive advantage.
How well do you really know your competitors?
Access the most comprehensive Company Profiles on the market, powered by GlobalData. Save hours of research. Gain competitive edge.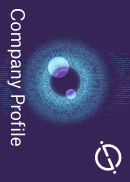 Company Profile – free sample
Thank you!
Your download email will arrive shortly
Not ready to buy yet? Download a free sample
We are confident about the unique quality of our Company Profiles. However, we want you to make the most beneficial decision for your business, so we offer a free sample that you can download by submitting the below form
By GlobalData
---
How IT can transform businessoperations
N.Venkatraman, associate professor ofmanagement at Boston, provides a useful model explaining how IT can be utilized totransform business operations. He describes five levels of IT-enabled businesstransformation ranging from:
localized exploitation
internal integration
business process re-engineering
business network redesign
business scope redefinition
These are illustrated in Figure 1.
Fig.1 Degrees of businesstransformation enabled by Information Technology
Source: Venkatraman, N: "IT Enabled Business Transformation: From LocalizedExploitation to Business Scope Redefinition", Sloan Management Review, Winter 1994
Each successive stage of adoption reflectsan increased level of commitment in terms of investment and increasingly radicalimprovements in business capability.
Localized exploitation
This level of business transformation results from the deployment of localizedsystems such as inventory control systems, customer order entry systems and Computer AidedDesign (CAD). These are generally standard IT applications which bring about a localizedincrease in efficiency and involve minimal changes to the business process. Suchapplications are easily imitated and, given the increasing diffusion of such systems, theyprovide little in terms of competitive advantage. At best they give parity and, in someinstances, may be needed for survival.
Many companies start down the IT road byadopting specialized systems to solve specific business problems, such as automation ofbusiness transactions, payroll, and so on. Over time the number of localized systemsproliferate. The only advantages that accrue however are localized improvements inefficiency. Due to a lack of compatibility between systems, wider efficiencies within thebusiness are lost. With the cost of packages dropping, many smaller companies have moveddown this route.
Internal integration
The second level of transformation is achieved when a company replaces the separateislands of technology with a seamless IT platform that integrates all activities withinthe business. Compared with localized solutions, internal integration can provide a numberof benefits. These benefits include improved efficiency and enhanced businesseffectiveness through co-ordinated decision-making and superior customer service.
Business Process Redesign (BPR)
IT can only provide radical improvements in business performance where neworganizational solutions are developed to reflect the new capabilities offered by IT.Re-designing or re-engineering business processes, as a pre-requisite to implementing IThas become commonplace.
BPR can be defined as 'the fundamentalrethinking and radical redesign of business processes to achieve dramatic improvements incritical, contemporary measures of performance, such as cost, quality, service, andspeed'.
BPR examines the underlying logic of thebusiness processes and their associated organizational arrangements in meeting specificcustomer or market needs. It then utilizes IT to leverage performance improvements such aslower costs, improved flexibility and customer service. Typically, BPR involves a shiftfrom functional, hierarchical decision-making towards the use of cross-functional teamswith decisions coordinated between experts. In addition, BPR has occasionally encouragedredesign of the product to improve it's manufacturing capability.
Business Network Reconfiguration (BNR)
The benefits of BPR remain limited if reforms are not extended to include theredesign of relationships with other organizations in the supply chain. Such redesign hasbeen termed Business Network Reconfiguration (BNR). BNR recognizes that supply chaineffectiveness can be considerably improved by recognizing inter-organizational processinterdependencies.
There are four levels of business networkredesign enabled by IT: transaction processing, inventory management, process linkage, andknowledge leverage.
Transaction processing
This is the exchange of structured transactional data between companies – such aspurchase orders, invoices, material schedules, electronic payments – typically via EDI.The main benefit is increased efficiency.
Inventory management
Here, networks are reconfigured to automate the physical flow of materials betweenorganizations based on predefined conditions. These relationships are governed by standardcontracts between participating organizations and deliver enhanced operational as well asadministrative efficiencies.
Process linkages
A further step involves linking processes across organizations to performunstructured tasks. For example, connecting the design function of one organization withthe manufacturing function of another (via a CAD/CAM platform) can facilitate shorterproduct development cycles. These arrangements tend to be governed by specializedcontracts or strategic alliances. These relationships are based on the potential fordifferentiation in the marketplace through greater coverage of competencies. Each partnercan leverage competencies within such a network without vertical integration.
Knowledge leverage
Finally, BNR can pool expertise that overcomes physical, organizational andgeographical boundaries through the creation of IT-based network linkages. These networksexchange richer, unstructured information and are governed by professional norms ratherthan contractual conditions. Leveraging knowledge brings together a critical mass ofexpertise to solve specific problems.
Effective business network redesign callsfor an holistic approach to co-ordinate the distinct functional strands of relationshipsacross organizational boundaries through a common IT platform.
Business scope redefinition
The redesign of business networks has implications for the logic of business scope.IT can play an important role in redefining business scope and the logic of relationshipswithin the supply chain. Some tasks may be eliminated, some redistributed acrossorganizational boundaries, and some expanded. Companies are increasingly focusing on corecompetencies by outsourcing formerly integral elements of their value chains. This isbecause outsiders can perform them at lower costs and with higher added value. Economiesof scale and vertical integration are being replaced by partnerships, alliances, andvirtual integration within a more fluid corporate structure. Increasingly, competitiveadvantage may accrue to companies who can:
combine best in world capabilities of a few key internal activities with
management of a rapidly changing external network of best in world suppliers (and customers) for its other needs.
These changes may result in aredistribution of revenue and margins across organizational boundaries in the supplychain.
---