In this part:

Part 1 covered:

Introduction
Popular Planning Functionality
Proposed planning system processes
Combination of processing stages
---
Remove need forre-runs
Re-runs can only be removed by providing a facility to revise the output of a batchrun and reviewing the impact on-line. The existing facility – a production scheduling runcombined with capacity requirements planning – would require views of both the productionplan and resource plans. In order to have the facility to revise the plan – date or routechanges – with an immediate impact on both the production and resource requirements,recalculation is required. This function could be enhanced by the provision of pictorialrepresentations of the resource plan.
---
Cater for sourcing
The above improvements will definitely help those companies using their ownmanufacturing plants. If they source from supplier factories, then the ability to holdtheir capacity is essential to balance the plan. Additionally, the revision of the planshould allow for movement of work between different suppliers. If there is no requirementto plan capacity for supplier factories, then there is no need to run MPS and MRP as thereis only one type of item.
---
Utilizing EDI andthe internet
The flow of information between the company and their customers/suppliers needs to beimproved. EDI improves the timing and accuracy of sales order information from customersand purchase order information to suppliers by automating order entry and confirmation.Why not get the customer to directly enter the sales order through the internet?
How well do you really know your competitors?
Access the most comprehensive Company Profiles on the market, powered by GlobalData. Save hours of research. Gain competitive edge.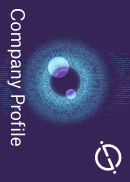 Company Profile – free sample
Thank you!
Your download email will arrive shortly
Not ready to buy yet? Download a free sample
We are confident about the unique quality of our Company Profiles. However, we want you to make the most beneficial decision for your business, so we offer a free sample that you can download by submitting the below form
By GlobalData
---
Finite capacityscheduling
MRP systems typically plan assuming an infinite capacity of resources. This is becausethey plan for the supply to meet the due date of the demand. This obviously givesoverloads of resources. The plan therefore needs to be revised to balance out theseoverloads. An excellent tool to assist in this task would be a finite scheduler thatallows a user to adjust the plan.
---
Automaticpresentation of exceptions
A great deal of time is wasted by reading through reports that tell us that 95 percentof the production is running adequately, or by searching through inquiries looking forproblems. The production planner needs to have exceptions/problems highlighted directly tothem. In simple terms, their role involves three basic levels/stages of productionmanagement: producing, controlling and executing the plan. Problems within the first twophases are visible following the production scheduling and MRP processing runs.Unfortunately, there is insufficient time to wade through reams of paper or search throughinquiries looking for the problem style, machine or skill. What the user wants is thesystem to tell him/her (via a message or automatically added to his/her 'To Do' list) whatproblems need to be resolved.
The problem could be that the job he or she wanted to starttomorrow was delayed due to a breakdown on the factory floor. This information can beobtained by the system from constant review of the planned versus actual in terms ofmaterial usage, expected date of completion, reported downtime and so on. This makes theplanners' job much easier because he/she is presented with the exceptions rather thanhaving to search for them. This allows him/her more time to resolve the issues.
---
Automate allcommunications
All outside communication would be automated via a combination of e-mail and EDIfunctions. This includes feedback from progression sourcing (including manufacturing) ofgoods and materials. This information would be used to automatically re-plan based on aset of user defined rules. The customer would automatically be informed of the changesthat may affect delivery dates.
This means automating all communication and actions tovariations to the plan. It sounds good – the system makes all the decisions – but theability to define all the rules would be impossible because of the constant change in theway businesses work. This is not available today, but it will be some time in the future,as development work is in progress.
---
Conclusion
As we have seen, a lot of the old MRP principles still stand. Production plans stillneed to be determined based on supply and demand and resources and materials. However,some of the less mature systems are too rigid and cannot cater for the constant changingcustomer demands and supplier support. Globalization has meant that our suppliers' factoryresources within the production plan must be included. Any changes in the plan must beeffectively and quickly communicated.
MRP systems for the Apparel & Footwear Industries arestill valid. However, care must be taken to ensure that the system is flexible enough tocater for the issues surrounding global sourcing and reaction to current and futurechanges.
---