Three key themes emerge from this Surveywhich should give pause for thought for all companies in these sectors:
an optimism about market conditions and trends that is significantly at odds with current consumer research and demographic and socio-economic trends
a sharp divide between companies that see their future in domestic manufacturing and those that have elected to manufacture or source product from lower cost economies
a recognition that customer service is the battleground on which companies will live or die over the coming years
Market conditions
The majority of companies in the Survey are predicting growth in a marketthat is known to be shrinking in the face of aging populations less inclined to spendmoney on clothing. At the same time, a smaller working population is being asked toprovide through taxation for a growing retired community, while at the same time having tospend on services such as health care and education that were previously provided by thestate.
Spending in developed economies on consumerproducts, including clothing, is widely predicted to fall over the coming years. In thismarket, interestingly, companies are still forming plans based on appreciable rises inretail prices.
Companies in the Survey seem to be pinningtheir hopes on international expansion, presumably into new consumer economies such asIndia and Asian countries, despite the catastrophic currency collapses in this latterarea.
It is perhaps understandable that nocompany will produce a business plan that shows a decline in sales. However, anyonereading this Survey must be driven to challenge their own company forecasts and plans, andto ensure that they understand exactly how they are planning to flourish in such a toughenvironment.
Manufacturing strategy
It is clear that, in the main, companies have now taken their decision aboutwhether they will continue to manufacture domestically or whether they will manufacture oreven source from low cost economies. A 'low cost economy' is, of course, a relative term,and the higher cost European countries such as Germany and Scandinavia derive their costadvantage from Eastern Europe, while others go to the Far East. The US has its own 'local'low cost sources in Mexico and Central America. However, those that have alreadyestablished overseas sources are significantly more likely to continue this trend thanthose that have taken the 'in-house' route.
How well do you
really

know your competitors?

Access the most comprehensive Company Profiles on the market, powered by GlobalData. Save hours of research. Gain competitive edge.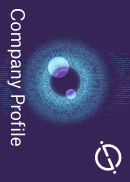 Company Profile – free sample
Thank you!
Your download email will arrive shortly
Not ready to buy yet? Download a free sample
We are confident about the unique quality of our Company Profiles. However, we want you to make the most beneficial decision for your business, so we offer a free sample that you can download by submitting the below form
By GlobalData
This polarization can confidently beexpected to continue, as the operation and control of the two models is so radicallydifferent that it is difficult to think of more than a handful of examples of companiesthat operate both models successfully at the same time.
Critically, those companies continuing withdomestic, higher cost manufacture, must either have very strong brand values, or they mustensure that they offer excellent design and innovation and that their service is highlytuned to allow Quick Response to consumer demand. Retailers – and consumers – will stillpay a premium for this, although, in the end analysis, product that can be madeeffectively offshore will be made offshore.
Those companies that have already selectedthe offshore strategy have clearly identified in this Survey the critical issue ofcontrol. There are too many war stories of late for the industry not to be aware of thedifficulty of establishing and maintaining control over production 'on the other side ofthe world'.
It is interesting that this issue emergesso strongly from a Survey commissioned by an IT provider, as clearly there is a major roleto be played by systems and communications products to help companies to address thisissue. Many respondents quoted e-commerce as an important part of their IT strategy,partly, one can assume, to help in this area.
Any company reading this Survey must surelyask itself a number of questions. Have we taken our in-house/offshore strategy decision?Did we take it consciously and on a well-informed basis? Have we thought through theimplications, and are our processes, systems and controls geared to the customer servicemodel that inevitably flows from this decision?
Customer service
Finally, customer service emerges as a key competitive issue, although ittakes many forms. Some companies see new product development as the key driver, while manyfocus on the demand from their retail customers for them to take more responsibility formanaging inventory. This takes the form either of holding stock of finished product toprovide a rapid re-ordering service, or of a full in-store Vendor Managed Inventoryservice.
For all companies, this trend must againthrow up the challenge of whether the controls are in place to provide this service botheffectively and economically. If retailers are successfully passing stock risk back up theSupply Chain, then suppliers need the processes and systems in place to manage and tominimize this risk. Companies that can successfully achieve this will enjoy a marketadvantage over competitors whose inventory costs feed through into their prices.
If customer service is indeed a keydifferentiator, then a critical objective for all companies must be to ensure that theyunderstand exactly what this means for their own customers, and then to reactenergetically to provide the very best service against these criteria.
Summary
Despite the optimism shown by the companies in the Survey, the next fewyears are going to be tough for the apparel, footwear and textile sectors. Major changesare afoot, and the move to off shore sourcing will clearly continue, setting differentchallenges for those that choose either to follow or to buck the trend.
Everyone obviously recognizes customerservice to be a key success factor in a challenging and changing environment. Meeting thischallenge will require organizations to take on new skills as well as the supportingprocesses and systems.
To order your free copy pleaseclick here