Over the last ten years Logistics hasbecome an indispensable, competitive weapon within most distribution environments, andcurrent activity suggests that, if anything, this trend is set to accelerate in the comingyears. The Gartner Group has identified three criteria that represent the fundamentalareas where companies are currently striving for improvement in logistics processes:Velocity, Variability and Visibility. These criteria apply to all aspects of the SupplyChain, and optimal logistics performance is achieved through effective management andcontinuous improvement in all three factors.
Logistics Velocity
Logistics Velocity is the speed with whichdata, planning and execution related activities are performed within the business.
Data velocity
This refers to the speed with whichcritical business information such as plans, forecasts, projections etc. are communicatedwithin the business. A common example of a problem in this area is illustrated by Sales& Marketing releasing the monthly forecast half way through the month, whenmanufacturing needed it at the beginning of the month. The resulting guesswork thatmanufacturing is forced to do, leads to inventory shortages, increased carrying costs andreduced customer service levels.
Planning velocity
How well do you
really

know your competitors?

Access the most comprehensive Company Profiles on the market, powered by GlobalData. Save hours of research. Gain competitive edge.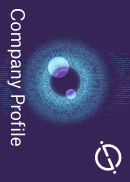 Company Profile – free sample
Thank you!
Your download email will arrive shortly
Not ready to buy yet? Download a free sample
We are confident about the unique quality of our Company Profiles. However, we want you to make the most beneficial decision for your business, so we offer a free sample that you can download by submitting the below form
By GlobalData
This refers to the speed with whichschedules can be re-planned, and product mix and transportation can be adjusted to suit.Improvement in this area may allow a company to move from a monthly planning cycle to aweekly or event-based cycle, with correspondingly large improvements in the accuracy andeffectiveness of the plan.
Execution velocity
This is the area that most companies haveprimarily concentrated on improving over the last few years. Through reductions inmanufacturing, pick, ship and put away lead times, significant improvements in customerservice and inventory levels have been achieved. There is always room for improvement inthis area as any reduction leads to less Work-In-Progress (WIP) and lower carrying costs.However, achieving the potential for increased responsiveness may be dependent uponsimultaneously achieving greater planning velocity.
Logistics Visibility
Logistics Visibility describes the abilityof a company to extend employee access to internal planning data, extend their ownvisibility into external trading partner information and provide trading partners withaccess into enterprise data. The overriding objective here is to allow the Supply Chain asa whole to provide the required level of customer responsiveness, and to move away fromtrading partners acting as isolated entities.
This criteria is broken up into thefollowing sub categories:
Intra-enterprise
As customers place increasing demands onorganizations to provide shorter lead times and greater levels of customization, it isessential to provide more and more access to enterprise information such as plans andforecasts to critical employees and departments. Extending visibility here provides amechanism by which all parties can assess the impact of their actions across the entireenterprise. Only in this way will the different departments involved be able toeffectively synchronize their activities to meet the overall profit and sales objectives.
Many users will need to view and manipulatethe same data in slightly different ways, and with considerably different security access,depending upon their function (operations, finance, marketing, engineering etc). Thisproduces the need to provide a flexible mechanism by which this can be achieved.
Extended enterprise
Supply Chain performance within any companycan be significantly impacted by its trading partner's performance. In order toinfluence that performance, it may be necessary for organizations to gain access intosuppliers' inventory levels and capacity constraints. This same concept may alsoapply to customers, as visibility of store layouts for example, allows a supplier tooptimize its, and the retailer's, profitability within each store individually.Vendors would also benefit through direct visibility into the customer's productionschedules and forecast information, ultimately using this data to adjust their ownproduction plans.
Inter-enterprise
Both customers and suppliers are demandingmore and more access to enterprise data, and at any time of the day or night. Thisincludes a whole range of data, from order status information, to supplier schedules andcustomer price quotes. This creates problems from a Management Information Systems (MIS)perspective, in terms of controlling which trading partners should have access to whatinformation, and how to deploy so many different perspectives on the same informationefficiently.
Logistics Variability
Logistics Variability refers to theincreasing trend towards customers amending orders right up until, or even during,shipping and also greater customer specific product and shipping requirements. The formerissue provides customer response benefits through enabling customers to finalize theirorder at the last minute, when they have the best chance of providing accurate needs.However, it plays havoc with supplier's inventory and shipping plans. The latter is agrowing phenomenon in many industries, with Automotive and Wholesale to Retail (ofConsumer Packaged Goods (CPG) items in particular) leading the way. In both theseindustries, compliance to the customers' procedures, both in terms of shippingprocedures (transportation method, Advanced Shipping Notice (ASN) and documentationdetails), and product form & packaging specifications (Floor Ready Merchandise (FRM),carton labeling etc) is a major service that is considered to be part of the'product' for which the customer pays.
Non conformance to the varyingcustomers' procedures (and these very often differ widely, according to their own'manuals' and 'routing guides') is often met by 'fines' fromthe customer. Most commonly this is in the form of Charge Backs, Credits and Deductionsfrom invoices. This causes a considerable strain on the business systems that must dealwith the complexity of the varying requirements, often unique to different customers.
The problem is exacerbated as theserequirements are continually changing when customers update their procedures, and urgencyis added in an environment where failure to conform adequately leads directly tosignificant monetary loss. The traditional method for attacking these issues is throughthe implementation of Enterprise Resource Planning (ERP) systems, which provide thenecessary integration and data integrity needed to start identifying the problems andconstraining factors involved. However, these systems by themselves are not enough. Recenttechnological advances offer the possibility of even more drastic reductions in data,planning and execution velocity; significant improvements in the management of ordervariability exceptions; and a greater variety of options for Supply Chain visibility, thanwere previously available with a typical stand alone ERP implementation.
One example of these advances isillustrated by 'Business Process Modeling (BPM)' tools, which now allow ERPsystems to be implemented according to 'industry specific' best practice models.Typically, implementations do not achieve maximum potential Return On Investment (ROI)because of the tendency simply to automate procedures that used to be performed manually,without reviewing those procedures in light of possible efficiency gains.
The BPM step allows the sub optimalprocedures to be identified up front, so that they can be corrected, or at worstdocumented with a business justification for continuing to operate in this way. Thisimplementation methodology can have a particularly significant impact on the logisticsvelocity issue, impacting data, planning and execution velocity. Once the modeling step iscompleted then the ERP system can be configured according to the task sequence and rulesdefined within the model.
In addition, other advances have introducedthe concept of 'active', as opposed to 'passive', management. This isespecially relevant to the handling of exceptions as they occur within businessoperations. Examples where this concept would have an impact are:
if a large order is booked which consumes a significant proportion of a monthly forecast, it should be considered as a 'flyer', and flagged for potential exclusion from the netting process
an important customer is approaching credit limit, but hasn't yet reached it, and it would be advantageous to both parties to draw their attention to this before it is breached
a critical item has just been scrapped in the assembly process and the lack of immediate replenishment will have a significant impact on customer service
In each of these cases, a traditionalpassive solution would rely on somebody taking a menu option and calling up an inquiry,running off an exception report, or pulling up the appropriate view through BusinessIntelligence tools before the problem could be highlighted. This may be done at the end ofthe day but could equally be delayed until the next exception report at the end of theweek, if such a report exists.
It is now possible to have each of theseexceptions automatically trigger some action in real time, as the event happens. In thecredit limit example, this may result in a friendly, pre-emptive phone call on Mondayinstead of an uncomfortable phone call on Friday when the limit has been breached. Whenother members of the Supply Chain are involved, as in the critical item example,notification can be made by the system direct to the supplier, which may potentially leadto the item being replenished before the customer notices the problem. The resultingsolution offers a mechanism for simultaneously improving Logistics Velocity, Variabilityand Visibility problems in one go, with subsequent benefits to customer service, costreduction and bottom line.
In the continuing battle for Logisticsperformance improvement, incremental change is the norm. The industry in general now hasan opportunity to take a step change as these newer concepts are effectively embraced.
David Graham is business developmentmanager for JBA in North America. He has ten years experience in Industry, particularly inlogistics and manufacturing issues and their relation to both Consumer Packaged Goods(CPG) and industrial products. David's experience includes implementing a multi siteERP solution across a multi billion dollar company. At JBA, he has been involved inliaising with customers and prospects on Supply Chain issues and using this feedback todetermine future product functionality.