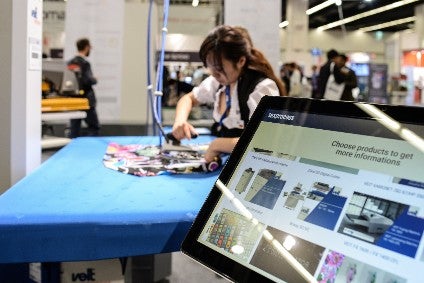 The globalisation of fashion supply chains has seen fashion manufacturers in developed high wage countries lose business to larger scale suppliers in lower cost countries. But the trend towards digitisation and mass customisation means micro-factories close to customers will be a key component in the future of fashion manufacturing, according to Roit Kathiala – with benefits including speed-to-market, flexibility and a lower carbon footprint.
Very few industries have seen the scale of disruption over the last ten years as retail. Many successful retailers at the start of the decade are no longer in business today, and most are struggling to catch up in the digital and connected world.
However, disruption brings both big losers and big winners. And there are a lot of big winners: especially online and social media savvy companies that have been able to create new business models and improve the level of services being provided to customers as never before. Consumers increasingly expect home delivery, convenience, speed of delivery, personalisation and styling advice as a 'must-have' with all products. They are more involved in the garments they buy and wear, and increasingly want them to reflect who they are, with more customisation, and visibility into where items are made.
Fashion manufacturing must reflect what's going on at retail: so how does it respond to these customer-led changes?
In fact, fashion manufacturing has been adjusting to macro supply chain trends for some time, including:
Reduced availability of workers in factories;
The shift of manufacturing out of China;
Ever-increasing automation in apparel manufacturing;
Rewritten trade rules with new free trade agreements (FTAs) and new tariffs;
The shift of consumption towards emerging markets;
Environmental concerns and legislation causing a rethink of each step of manufacturing;
Pressure to reduce waste, especially natural resources such as water.
Considering these head- and tailwinds, one thing is apparent: the fashion industry can no longer rely on Henry Ford's model of mass manufacturing and long assembly lines; manufacturers can no longer expect the hundreds of thousands of units of each style, and must increasingly look at alternative ways of production that can provide flexibility of product, flexibility of quantity, and speed to market.
The answer is micro-factories
Micro-factories are factories that are highly automated, small in scale and need fewer resources to set up and run compared to a traditional factory. They are more flexible to shift between different product types, can manage smaller quantities efficiently, and are less reliant on skilled workers. They also provide the speed of response and mass customisation that customers want.
The concept is not new, especially in industries making components and sub-systems for larger assembly line factories, such as engineering and automobile manufacturing.
Micro-factories based mostly in developed countries and located close to consumers will be a key component in the future of fashion manufacturing. However the question that always comes up is: "What about cost competitiveness? Will a micro-factory or a cluster of micro-factories located close to customers in higher wage countries be competitive against the larger assembly line factories in lower wage countries, say in Asia or Latin America?
The answer is "of course."
Micro-factories have certain advantages towards lower costs like a smaller footprint, lower set-up cost, lower overheads, lower freight costs being closer to market, and lower custom duty impacts – which may be applicable to all or some raw materials rather than complete finished goods. With a slight adjustment of the raw material supply chain and processes to eliminate manufacturing waste caused by smaller production runs, micro-factories closer to customers can be competitive and profitable at very low volume thresholds.
Since the legacy of assembly line production is from the automobile industry, it is pertinent to look here for an example of current innovation. Auto companies have long been trying to build electric and hybrid commercial vans at a price parity to petrol or diesel vehicles. However, what they were doing was taking the traditional diesel vehicle architecture and putting an electric engine on it – which meant all the limitations, cost models and requirements of diesel engines were being applied onto electric vehicles.
Arrival, a UK-based startup, took a blank sheet approach to Generation 2 electric vehicles where the complete vehicle is designed from the ground up for electric-only use. They are efficient and can compete on price with traditional diesel vehicles. They can be assembled in micro-factories closer to customers who own large fleets, can be profitable at very low volume thresholds, and avoid expensive freight from region of production to region of consumption. Arrival recently announced investments from Kia and Hyundai giving it a valuation of EUR3bn (US$3.3bn) reflecting the potential of this manufacturing model.
A similar innovation in fashion would correlate to customising the whole supply chain from the ground up for smaller runs and micro-factories, which includes: custom-width fabrics for the product, storage of ready-to-print fabrics, cross use of accessories, Artificial Intelligence (AI) enabled clustering of individual orders into components with similar operations, AI enabled smart digital printing and cutting to reduce wastage, using multipurpose sewing machines, and simpler production processes/workflows.
As part of a customised supply chain run with a leaner staff, light overheads and closer to market, these micro-factories have the potential to serve their customers quicker, better and cost competitively compared to traditional large global assembly line factories.
Will the future only consist of micro-factories?
While micro-factories offer a way to have a profitable factory closer to customers in high-wage countries, and will become an increasingly important part of the apparel supply chain, don't think this will translate to the extinction of all traditional large assembly line factories in lower-wage countries. The future of fashion manufacturing will be a hybrid of both.
The choice of factory model will be driven by the expected lifecycle of the product being made. Longer lifecycle products with more accurate demand forecasts, like a basic crewneck T-shirt, will be made in volume on assembly lines in lower-cost countries; while a trend-driven dress with a trend-inspired print could be made in a micro-factory closer to customers so that the product can be quickly put to market in response to demand.
True globalisation in fashion manufacturing
The globalisation of fashion supply chains has seen fashion manufacturers in developed high wage countries such as the UK, US and Canada lose business to suppliers in lower cost countries. But the trend towards digitisation and mass customisation fuels the need for a micro-factory supply chain close to customers – and is the only sustainable way to deliver speed-to-market competitively and with a lower carbon footprint.
This, then, will be the truly global form of fashion manufacturing, bringing the best of both models – low-cost country assembly line and closer-to-home micro-factories – to best meet the needs of the end customer.
About the author: Roit Kathiala has led sourcing, production and manufacturing teams with some of the leading global fashion retailers in Europe, Asia and North America. In addition to his years of industry experience he is also a consultant on sourcing and supply chain issues and has helped a number of leading retailers chart their product and supply chain strategies.