While "doing some work in Mexico"was almost always arm's length business in the past, sourcing in Mexico today meansserious commitments and close communications for firms on both sides of the border.
The apparel industry – perhaps the mostglobalized and internationalized of all manufacturing sectors – is experiencing theemergence of a significant trend toward the regionalization of trade and production.Driven by a variety of factors from trade liberalization to demand for quick-turn service,this movement has led to the growth of regional apparel nerve centers, as well as complextransnational sourcing alliances.
Consider that approximately 75 percent ofthe apparel trade in the European Union is intraregional, and that most of Japan'stextile and clothing trade takes place within the Asian region. Likewise, the WesternHemisphere has come to constitute a formidable sewn products production arena, in whichMexico is the rising star.
Undoubtedly the North American Free TradeAgreement (NAFTA) has spearheaded economic regionalization in the Americas. In fact,between 1995 and 1998 Mexican apparel exports to the United States increased 119 percent,surpassing those of Hong Kong, China, South Korea and the combined Association ofSoutheast Asian Nations (ASEAN) region.
This article profiles the dynamic sourcingscene in North America, with an emphasis on the interesting evolution of apparelproduction alliances between firms of the United States and Mexico.
Beyond the 807 Paradigm
How well do you
really

know your competitors?

Access the most comprehensive Company Profiles on the market, powered by GlobalData. Save hours of research. Gain competitive edge.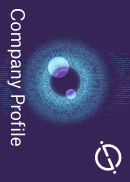 Company Profile – free sample
Thank you!
Your download email will arrive shortly
Not ready to buy yet? Download a free sample
We are confident about the unique quality of our Company Profiles. However, we want you to make the most beneficial decision for your business, so we offer a free sample that you can download by submitting the below form
By GlobalData
Prior to NAFTA's inception, avenuesavailable to U.S. apparel manufacturers for Mexico sourcing were limited to 807-basedproduction sharing arrangements, now classified under the 9802 tariff regulation. Althoughthe level of capital investment in Mexico on the part of U.S. lead firms* varied,commitment to Mexican sourcing was often short term and Mexico-based production generallyrepresented a small percentage of the U.S. companies' overall production.
*U.S. "lead firms" refers to U.S.companies that initiate sourcing relationships with Mexican firms, typically providingfinancing and determining many of the terms of the engagement.
Well more than 90 percent of U.S. apparelimports from Mexico before NAFTA were "re-imports," in other words, garmentsassembled of pre-cut pieces that had been shipped to Mexico by U.S. firms under the 807(9802) regulations. More importantly, U.S. garment firms often pulled back from Mexicansourcing arrangements, citing a laundry list of complaints ranging from poor quality,inconsistency, long lags in turnaround, communications problems and mountains ofbureaucratic red tape.
However, this picture has been rapidlychanging since NAFTA's implementation. Consider the following: In 1998 Mexicanapparel exports to the United States alone exceeded US$6 billion, three and one-half timesgreater than Mexico's 1980 maquila output of all manufactured goods. As of late 1997,Mexico ranked first in apparel exports to the United States and second only to Canada inthe export of textiles.
The linchpin of Mexico's sewn productsexports – its maquiladora system – grew from about 100 registered plants in 1980 to about2,000 in 1994, across all industries. This number skyrocketed to 3,000 this year, andsignificantly: One-third are apparel factories.
There also has been a tremendous shift ofactivities between U.S. and Mexican firms that is not simply quantitative in nature (i.e.,more assembly). Rather, there are more long-term commitments on both sides of the border,increased integration of operations between trading partners, and improved sophisticationof production in Mexico. Moreover, Mexico has experienced the growth and maturation ofgarment-specific industrial clusters in its different regions and states.
According to U.S. Department of Commercefigures, Mexico's non-maquila apparel exports to the United States as a proportion oftotal apparel exports have doubled, suggesting a shift to more full package production.(The United States' Caribbean Basin trading partners have not shared in this surge innon-9802 apparel exports; in fact, non-9802 U.S. apparel imports from the Caribbean Basinnations have decreased.)
The Emergence of TransnationalRegional Networks
As NAFTA revamps the North American apparelcommodity chain, the textile and apparel industries of the region have moved towardintegration, and in turn, generated cross-border regional production chains. The principalnerve centers of these chains appear to be emerging in the U.S. Southeast, through themill-driven strategies of the textile giants, and in Southern California, driven byhundreds of mid- to large-sized apparel manufacturers and designers.
From the Southeast, Guilford Mills Inc.,Cone Mills Corp. and Burlington Industries, along with other textile firms, have initiatedmajor forays into Mexico. They are forming alliances and building infrastructure that willenable them to offer "mill-direct" apparel.
From Southern California, the number oflarger apparel manufacturers sourcing in Mexico has increased four-fold between 1992 and1998. And during the past 18 months, both the number of firms and the proportion of theirproduction sent to Mexico have continued to grow at a healthy pace.
In looking at the competitiveness of bothof these U.S. production hubs, Bruce Berton, a business consultant with the accounting andconsulting firm Stonefield Josephson, suggests it's a close match. Nonetheless, hebelieves the region capable of handling the intricacies of fashion will take the lead.
"I don't think the Burlingtons ofthis world have enough hands-on experience to pioneer [fashion-forward production],"observes Berton, whose firm serves more than 200 sewn products industry clients."It's a toss-up. But Southern California, because it has so many independentmanufacturers, is going to be the hub. … Southern California [will] become the HongKong, and the gateway to the Americas."
The Makeup of the Modern StrategicAlliance
Even as it has propelled the rise of newsourcing centers, NAFTA also has fostered new types of relationships between U.S. andMexican firms. As such, opportunities abound for U.S. lead apparel firms and their Mexicanaffiliates to move beyond the old arm's length cross-border production sharingagreements to shoulder-to-shoulder transnational production alliances.
These alliances differ from pre-NAFTAproduction sharing relationships in that they involve larger investments of time, moneyand personnel, and closer monitoring of the supply chain by the U.S. lead firm. In sum,the new production alliances represent a higher level of long-term organizational andtransnational interfirm integration.
For example, Los Angeles, CA-based GarmentServices International (GSI), a private label manufacturing firm, keeps in close contactwith its northern Mexico factories through regular site visits and state-of-the-artcommunications. GSI has a strong director of operations living in Tiajuana, Mexico, andthe firm monitors production through the Internet.
According to Jim Reach, president andco-owner of GSI, "With the new [computer] system our production people on this endare better able to have a partnership with our factories. We know how to properly feedwork [to the Mexican factories] and how our efficiencies were for a day." The bottomline, Reach emphasizes, is that you have to "treat Mexican business just as you wouldtreat your business in the U.S."
For a U.S. firm, the NAFTA-driven strategicsourcing alliance can encompass an array of creative production arrangements strategizedto suit the firm's size, lines and price points, as well as the specific needs of itsclients. Likewise, Mexican apparel and textile firms have become more important players inNorth America's new transnational networks, especially as U.S. textile firms, apparelmanufacturers and retailers seek to exploit NAFTA to capture and/or extend control oversegments of the apparel production chain. As a result, more Mexican firms have been ableto upgrade their operations as they are incorporated into the world-class productionnetworks of major U.S. firms.
Types of Alliances. A couple of ways tocategorize the new breeds of NAFTA production alliances is by 1) the corporate/legalrelationship between the U.S. company and its Mexican affiliate; and 2) the cross-borderdistribution of pre-production and production activities. Typically the financialinterests for U.S. companies include, but are not limited to: capital investment in amaquiladora; shared ownership of production facilities; or the establishment of a whollyowned subsidiary in Mexico.
Often, but not always, the level of U.S.investment in Mexico is related to the level of production activities. Some companies,such as Los Angeles, CA-based Tarrant Apparel Group, have made a big push into Mexico,with enormous outlays of capital. These firms often are shifting a significant percentageof their overall production to the country, and buying or establishing verticalcompany-owned operations, from textile mills to cut-make-trim (CMT) facilities.
In Tarrant's case, its wholly ownedMexican subsidiary, TAMEX, oversees the firm's distribution of goods from Mexico andCentral America. In the past 18 months, TAMEX has acquired a large denim mill, a twillfactory and a distribution center in the state of Puebla, and the Grupo Famian garmentcontracting operation in the Puebla municipality of Tehuacán. Tarrant's closerelationship with the latter figured prominently in its decision to acquire thefacilities. As CEO Gerard Guez told Bobbin: "We knew Grupo Famian operated with a lotof efficiency so it made sense [to purchase it]."
Along the way, Tarrant has internalizedpractically all production activities, affording it full package capabilities in Mexico.According to Guez, "Verticalization is on track – ahead of time."
More often, U.S. firms' strategicalliances in Mexico are anchored by capital goods interest, partnership interest or theestablishment of a CMT subsidiary in Mexico. These types of alliances can come in allshapes and sizes, with players on both sides of the border creatively jockeying for acompetitive position.
For instance, one Los Angeles manufacturerhas moved full-steam-ahead into full package production in Mexico through a unique"sister-factory" strategy. The firm, which produces licensed goods for a verylarge Southern California manufacturer/marketer, convinced several of its U.S. sewingcontractors and stonewashing specialists to open factories in Mexico. Thus themanufacturer, which is an investor in the Mexican facilities, is able to continue workingwith contractors that understand its processes and requirements, while taking advantage oflow Mexican production costs. Turnaround times are between six weeks to seven weeks forfull package orders.
Still, the arrangement isn't withoutchallenges. One of the CMT facilities, located in Mexico's interior, has hit supplychain snags ranging from fabric/marker discontinuities to late deliveries from the UnitedStates to worker retention. Unfortunately, such obstacles are common among firms venturinginto Mexico, though they can be minimized with careful planning.
As Stonefield Josephson's Berton sumsit up: "All the things that are handled locally [in the United States] with littletrouble can [turn into] a disaster when you're going across into another sovereignnation. … Everyone thinks that their production know-how is the best. Before I takeon a client, I analyze the [efficiency levels] of their pre-production and productiondepartments. If they don't have their act together, they aren't ready forMexico."
In conclusion, the door is open for newproduction alliances that can yield benefits for both for U.S. lead firms and theirMexican affiliates. However, no one benefits if the U.S. firm stumbles at the gate. Beforeventuring into a new sourcing alliance in Mexico, it is important to understand not onlyyour own business structure and product cycles but also the apparel production landscapein Mexico. Know your limitations and strengths – and plan ahead!
by Judi A. Kessler, Ph.D., Center forU.S.-Mexican Studies, University of California, San Diego
Judi A. Kessler, Ph.D, is an economicsociologist at the Center for U.S.-Mexican Studies at the University of California, SanDiego. She currently is writing a book on NAFTA-driven transnational apparel productionalliances. She may be reached at tel.: 858-534-4147; or e-mail: jukessle@weber.ucsd.edu.