Like a new sheriff in town, retailers arelaying down the laws for vendors. With the goal of getting more merchandise on the sellingfloor faster, retailers are establishing new packing and shipping standards. If vendors donot adapt to the new systems and technology, retailers will drop them in favor of vendorswho do comply. Retail compliance, involving complex new technology commitments, isarguably the biggest issue that the Apparel & Footwear Industries face. Vendors needhelp implementing the new technology, especially those with global operations, and areturning to software providers and consultants.
Called 'Quick Response Programs', here area few elements that companies are implementing in their organizations to stay competitive:
bar coding scanning and Electronic Data Interchange (EDI): for accurate measurement, faster consumer checkout, and administrative savings
simple replenishment partnerships: to improve in-stock sales while reducing inventory using simple systems
advanced replenishment alliances: to take out still more inventory and stockouts with advanced systems and changes in organization and performance measures, perhaps including category management
streamlined logistics: reduces cost, delay and inventory by shifting work to where it can be performed most efficiently, implementing real-time warehouse and transportation management systems, and gaining visibility/control of multi-division and global inventory
store-level replenishment, assorting, forecasting and replenishing: to fit each store's local demand
promotion planning and management: to dramatically reduce costs of ineffective promotions, reduce wasted cost of invoice deductions, and greatly increase the accuracy of forecasted demand
enterprise integration and planning: to cut delays and costly inventory buffers caused by functional areas and divisions with a company having improperly integrated systems
Collaborative Planning, Forecasting, Replenishment (CPFR): to automate the immense volume of promotion and assortment planning, forecasting and replenishment of each Stock Keeping Unit (SKU) in each store, and automating the workflows, exception finding and messaging needed to deal with constantly arising problems efficiently
Retailers and manufacturers are buildingtoward supply chain collaboration and consumer intimacy. They are dealing with fullyintegrated and automated systems that cross functional and enterprise boundaries tocollaborate while using less human labor, less bureaucracy and greater accuracy. Theresult is competitive advantage in inventory and in responsiveness to the consumer.Manufacturers are getting closer to the consumer using decision support systems to workwith retailers to lay out stores, assort products, promote them and price them better thanthe competition.
Vendor Managed Inventory (VMI)
About six years ago, numerous large retailers felt they could get betterinventory performance if vendors managed retail Distribution Center (DC) – levelinventories. Vendor Managed Inventory (VMI), has allowed companies to reduce inventorywhile improving in-stock customer service, which has increased total sales. VMI programsalso add visibility into customer needs, and retailers and vendors have a good idea ofwhat will be needed, for example, one week from now, if their forecasts are accurate. VMIhas also allowed vendors to do pre-ticketing, marking the product with the retail pricebefore shipping. This is better known as floor ready merchandise.
There are two building blocks that need tobe instituted for VMI; technological tools needed to enable controlled flow ofinformation; and merchandise must be identified and standards for the application of thetechnologies need to be developed and agreed to by all parties. Instituting VMI will leadto improved productivity, elimination of repetitive purchasing activity, reduction ofinventory (higher stock-turns) and prevention of obsolescence. It also solidifies thecustomer/vendor relationship which helps to assure future business and identifyopportunities for new value-added services.
Information sharing
For a company to be retail compliant, a big advantage is CPFR. This coordinates promotionsand forecasts through systems rather than through costly team meetings. Retailers andvendors share promotion calendars, create a single agreed upon forecast and use a softwarepackage with intelligent alerts to identify conflicts and problems in time and automatereplenishment. Retailers and their vendors are developing an industry standard that willbe under the auspices of Voluntary Interindustry Commerce Standards (VICS) committee. Theinternet is used to optimize retailer/vendor access to information needed to forecastsales. It also allows the two partners to gauge quickly how much product to send to eachstore, a transferral of knowledge rather than information.
How well do you
really

know your competitors?

Access the most comprehensive Company Profiles on the market, powered by GlobalData. Save hours of research. Gain competitive edge.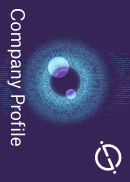 Company Profile – free sample
Thank you!
Your download email will arrive shortly
Not ready to buy yet? Download a free sample
We are confident about the unique quality of our Company Profiles. However, we want you to make the most beneficial decision for your business, so we offer a free sample that you can download by submitting the below form
By GlobalData
Supply chain management efficiencies can beachieved if cooperative, integrated business processes for major supply chain events aredefined, and systems built that support these processes by integrating the results. Toaccomplish this several things must occur:
jointly managed business processes must be defined. These new processes would leverage the competencies, systems and resources of each trading partner and would facilitate collaboration on planning, forecasting and replenishment
standards for sharing of information (data formats) must be defined to facilitate the collaboration process
methods of integrating the results of this collaboration into the operational systems of both the suppliers and distributors must be defined
key performance measures for joint, co-managed supply chain activities must be defined and agreed upon
New developments
Automating carton/case/pallet marking/handling, communicating data, andperforming processing wherever it can be done once, more accurately, and at less cost hascut time and cost from order fulfillment. As a result, leading Apparel & Footwear DCsare becoming efficient at customized processing for retailers, and shipping to cross-dockthrough retail DC's or move straight to stores. Also, carriers are starting to become teammembers in the demand/supply chain. The end result is better in-stock levels at less cost.This is enabled by bar coding, advanced DC warehouse management systems, radio frequencyLAN's, EDI, automated material handling, floor ready merchandise processing and supplychain-wide resource planning. Companies are also using EDI for coordinating and speedingthe flow of goods via carriers.
Floor Ready Merchandise (FRM) takes thecost and time out of logistics. In FRM, the manufacturer performs all the processing(attaching tags,  inserting the correct hanger, packing the cartons by store, etc)traditionally done by the retailer. Retail compliance means that vendors are going to needflexibility. From sourcing to manufacturing, vendors must have the ability to changevirtually overnight to adapt to demand. Distribution of their products has to be asseamless as possible, from point of product origination to point of consumption. Vendorshave to get it done, and the software providers and consultants who can help them haveplenty of opportunities ahead.
Based in New York, Michael Pearl isbusiness development manager at JBA International. He has worked in the Apparel &Footwear Industries for over 15 years. As well as experience in the software market,Michael has also worked in production and as an allocator for a division of the LimitedStores.