The salesperson had worked hard for nearlysix weeks on the deal. The customer's initial concern about the product'stechnical specifications had been laid to rest by a series of convincing and relevantdemonstrations. The quantities were now agreed. This was going to be a very profitablesale and would have a beneficial 'knock-on' effect of increased manufacturingvolumes at one of the group's currently well under-utilized plants. The order wasthen passed to Credit Control for credit approval.
Eight days later the Credit Departmentacknowledged receipt of the new, big order but due to unpaid, overdue invoices put thecustomer on hold. Although that was the Credit Department's view, the SalesDepartment had a different view. This department knew that an invoice had been sent to thecustomer a month previously for goods not yet delivered, and had informed Credit Controlof this two weeks ago. However the Credit Control Supervisor responsible for customerreturns and credit administration was on holiday. A deputy finally saw the note from Salesafter two weeks. No one really knew the precise status of the account.
Ten days later the customer, for whomcredit had not yet been approved, cancelled their order. The delay had given them time toshop around and find an alternative product. However, Production Planning was not informedabout the cancellation and went ahead with the manufacture of the order. No replacementcustomer was found and the product had to be destroyed as it soon exceeded its shelf life.
Is this a familiar scenario? It is notbased on an actual case: it does not need to be to resemble countless such occurrences incompanies all over the world. What went wrong in this hypothetical example? The majorfailures were simply those of communication, IT system procedures not mirroring actualadministration practice, unclear role definition and the adoption of a departmental'silo' mentality by the administrative departments concerned. In addition, alack of business and customer focus was demonstrated.
An analysis of the process
Our fictitious company's sales orderand distribution system had a control routine. This was run daily in batch mode, andchecked delivery details against invoice details that produced a printed exception reportshowing 'goods shipped, not invoiced' and 'goods invoiced, notshipped'. This was a commendable internal control routine. However, when this reportwas sent to the Sales Department Administrator it was read 'when time and otherpriorities allowed'. Failure number one: the IT system did not communicate the errordirectly to the right person (communication failure). Failure number two: the personconcerned did not understand the potential criticality and 'knock-on' effect ofthe errors highlighted in the report. IT was therefore given a low priority (roledefinition and lack of business understanding).
How well do you really know your competitors?
Access the most comprehensive Company Profiles on the market, powered by GlobalData. Save hours of research. Gain competitive edge.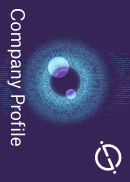 Company Profile – free sample
Thank you!
Your download email will arrive shortly
Not ready to buy yet? Download a free sample
We are confident about the unique quality of our Company Profiles. However, we want you to make the most beneficial decision for your business, so we offer a free sample that you can download by submitting the below form
By GlobalData
Once the non-shipment had come to theattention of Sales, the department time was taken in investigating the problem beforealerting Credit Control, in order to eliminate blame. Failure number three: this approachdictated that important information was not passed on until there could be no possible'blame' attached to the department ('silo' mentality).
Once the error had been investigated and arequest for credit note issuance had been sent by Sales to Credit Control, the absence ofa key staff member resulted in a further delay in processing the correction. This wascompounded by the lack of knowledge and understanding of the next-in-line. Failure numberfour: the procedure relied on a paper-based communication process (communication failure).Failure number five: the delay was due to a lack of role understanding by the deputy andthe shortage of a system-based prompt that could overcome this (role definition and lackof business understanding).
As an invoice became overdue, thecustomer's account was automatically put on 'hold', subject to anauthorized Credit Control staff member releasing the account or placing it onto a'credit barred' status. A good, strong control measure in this company'scash flow-critical business environment. However, failure number six: the Credit Controlsystem automatically placed a supposedly delinquent account on 'hold' withoutproducing any report and informed neither the staff concerned nor the customer themselves(communication failure).
The initial entry of the customer'sorder into the sales system triggered a demand forecast in the production planning systemwithout an assurance that the order had been accepted. The Production Department wasallowed to proceed with scheduling the manufacture of the product. Failure number seven: achain of events within the IT system was allowed to occur that was out of sequence withactual business practice (IT and administration procedure not mirroring normal businesspractice).
Certainly a set of procedures with manyinherent problems and weaknesses, but fairly typical of many found in companies of allsizes.
Fig.1a A passive, non-integratedsystem in process

Fig.1b an active, integrated system inprocess
A solution
What can be done to correct thesituation and bring it into line with good business practice?
Obviously the matter of better functionalawareness through well-defined position descriptions and training is part of the solution.In our example it would probably fall on both the Finance and Sales Directors to institutesuch a program, so co-ordination would be necessary, possibly by Human Resources. Oneproblem is that natural staff rotation occurs and such training can be lost. Can thenecessary understanding of the need to communicate with the right functions at the righttime not be 'hard-coded' into the company's procedures? Not only is thispossible but these procedures can be aligned to mirror the company's businessprocedures and cut across functional boundaries. What is necessary is a pro-active andadaptable business system.
How can a system be pro-active?
How can a system be adaptable?
A pro-active system actively takes controlof the process or processes that it handles. Based on a best practice model it monitorsevents, routes information and prompts action according to the status or circumstance ofeach transaction. It is also an agile system that is configurable to the individualprocedures of different businesses and is capable of communicating with each individualperson in the business according to business needs. By focusing on critical actions oractivities and not on functional areas, such a system can break down departmental'silos' and help to enable broad team working in a business and customeroriented manner.
A pro-active system employs active agents.These are intelligent monitors that can be set to watch, record and act upon problemsarising within the system before those problems threaten to damage the business. How dothey work? With work management techniques there is now the ability to see all the workflowing through the system from the inside. This enables software observer programs to beset up to watch out for problems. These programs can test for exceptions at multiplestages in processes instead of just at the end. They can divert process flows based oncertain conditions being reached, and they can inform operators of the status ofsituations based on their roles, locations or individual names. Active agents change thewhole premise of transaction processing from the passive, reactive and unidirectionalinformation systems of the past into investigative, proactive and multithreadedintelligence gatherers.
The breaking down of software applicationsinto much smaller functional building blocks to mirror these business processes andactivities is now referred to as 'componentization' and its acceleratingmomentum, the 'component revolution'. The software components are linkedtogether using a special framework generator in such a manner as to match anorganization's own procedures or a best practice model, or a combination of both. Thelinks can be changed to reflect changing organization structures and workflow.
How can an active solutionsolve the business problems in the example?
The root of the problem, the invoicegenerated without shipping the goods, will be detected by the system either as soon as itoccurs or as soon as the batch program is run (depending on set-up). The appropriateperson will have an urgent message placed on their desktop (system working environment).The system will prompt the alternative methods of solution and will monitor for action. Ifno action is taken within a defined period, a communication is sent to the next levelstaff member and/or another department. This eliminates the weak manual communicationlink. In addition, the system has ensured that resolution is achieved.
The request for credit note issuance is nowsent electronically to the Credit Department's responsible person. Rules are set upthat also route the request to another person (the deputy in the case of our example) on atemporary basis. Again the problem of communication failure is solved. Action is ensuredby making sure the right person, or their nominated backup, receives the requestimmediately.
Before that 'wrong' invoicebecomes overdue, for example a week ahead of time, the relevant Credit Controller has anelectronic message placed on their desktop and an e-mail is sent to the customer. This isa second route to alerting all concerned to the problem. Again the problem solved iscommunication failure. The customer can initiate action from their end of the chain, ascan the Credit Controller.
Finally, rules can be set up to ensure thatthe Production Department does not produce an order until the order is accepted (by CreditControl confirming the order in the system). Further to this, Production will beautomatically and instantaneously informed of any cancellation of order (if our problemhas not already been resolved) as the cancellation is made in the sales order system.Action can then be taken to stop production in time. Again the problem of communicationfailure is solved.
What this article attempts to illustrate ishow the choice and implementation of an integrated, active and agile business IT systemcan bring huge business benefits to a company. Such a system changes the way people workand interact, for the better. As well as these aspects, because the system can beconfigured to reflect real business processes and sequences, it captures and preservesthis 'knowledge' independent of the people using the system. This works untilthe business changes its processes in response to its changing market environment. Then,the system, possessing the necessary agility, is quickly and easily changed to reflect andsupport 'the new way'.
---
At JBA, Nick Lawrie is productmarketing manager for its financials set. His responsibilities include delivering thecompany's Go To Market Strategy, generating new business and sales, and liaising with itssolution partners. Prior to joining JBA, Nick worked for Becton Dickinson & Company asthe finance director for its Benelux operations.