Techno fabrics are used to their bestadvantage in hi-tech clothes – and swimwear is one of the most hi-tech garments availableto the majority of people.
Swimwear is the perennial user of hi-tech,high performance, quick dry, easy wash yet ultimately aesthetic fabrics and styling. Ithas now expanded past the blue waters of the swimming pool to the loungers at the sidesand even onto the drinks terraces and beyond.
For this reason there is a strong marketingpush for the sorts of clothes that will take the wearer from the pool to a relatively drydrink straight afterwards, with the possibility of moving inside wearing something moresubstantial but still as alluring. This requires close co-ordination between fabric makersand designers.
The colours of the poolside will alwaysfollow fashion but with a little more oomph and depth of colour. The millennial glitz istranslated into swimwear in plastic looking gold and silver designs, with sarongs andthrows of soft gossamer-like gauzy cottons. These, in turn, are often printed orembroidered like something out of a fairy tale or a Burne-Jones creation.
Complementary Brands
Many of the swimwear companies runcomplementary brands: for instance, Footprints and Fantasy are two well known names fromEveden Ltd. The influence of the millennium too has extended from eveningwear to swimwear.
How well do you really know your competitors?
Access the most comprehensive Company Profiles on the market, powered by GlobalData. Save hours of research. Gain competitive edge.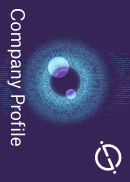 Company Profile – free sample
Thank you!
Your download email will arrive shortly
Not ready to buy yet? Download a free sample
We are confident about the unique quality of our Company Profiles. However, we want you to make the most beneficial decision for your business, so we offer a free sample that you can download by submitting the below form
By GlobalData
"Fabrics like shiny satin, a liquidmercury look, greys, heather and ombre looks which give a snakeskin texture", aredescribed to us. "It's a 3D look with graphic colours in darker tones, blacks,greys".
Swimwear increasingly reflects the stylingand colours found in the mainstream hot fashion market. Eveden's younger Footprintscollection, for example, includes a higher apron neckline that parallels the detail foundon fashion clothing, so that swimwear becomes a component that is marketed as part of acomplete summer wardrobe rather than an add-on which has a life of its own.
The younger market is still based aroundtwo-piece swimwear, and here the brighter zingy colours are being introduced.
Accessories are one of the brighter pointsof swimwear and beachwear. Just as children's wear retailers and manufacturers have founda whole new market in ancillary products, so swim and water wear manufacturers find aready market for sarongs, wraps, little skirts, shorts and shirts, all of which complementthe styles and colours found in swimwear proper. Sheer textures are top for summer 2000styles, with Fantasy showing devore fabrics for a luxury look.
Best Sellers
In the Fabric Focus section in this issueit is interesting to see that some of the best sellers are in the sheer, shiny mesh area.And these are the fabrics that are being selected by the swim and beachwear industry.
Of the two main looks appearing for summer2000, one is in the fashion, luxury area, and the other has a sporty, technical feel.
Gloss, silicone finishes, iridescence andmetallic effects are highlighted by DuPont, and the importance of aqua gymnastic inspiredgarments with very high performance as well as a sculptural, moulded appearance isemphasised.
Colour is made more interesting through theuse of iridescent and shiny fabrics which give a water-like gleam without getting wet. Thecolours sometimes have bubbled surfaces, laser stripes, wave effects, or tones that changewith the light. Mother of pearl, froth and reflection are all used to describe the latesteffects.
Designs for the leisure side of the aquaindustry include tactile effects, elastic shapes, contours and details such as lace,embroidery, net and mesh. Here the look is layered, with vest tops and briefs, trousersand micro skirts.
The use of colour in this area isinteresting. Although designers have met with some resistance in brightening up theircollections over the past few seasons, swimwear is one area where consumers are not afraidto flaunt colours. Yellows, oranges, pinks and reds have already made their way into thewardrobes of the fashionable.
Some of the fabrics wowing the crowds inParis were made by British companies. Welbeck's techno fabrics fitted in well with thehi-tech underwear and leisurewear sections; Tender touch collections were matt bright andbrushed supersoft micros, in silks and matt polyesters. Veiled effects in diaphanouslayers or sheer satins gave a semi transparent look.
Comfort Control
Moving further from the poolside, comfortcontrol is still a major feature of designs for summer. Regatta uses technical fabrics toregulate the body's micro-climate. Teflon coatings, for example, produce water resistanceas well as a measure of wind resistance and, applied to quite lightweight fabrics, rendersummer clothes practical and comfortable.
Regatta's X-Ert-TA garments have UVprotection as well. The National Radiological Protection Board reckons the factor is 48,the maximum possible. Ultra lightweight breathable waterproofs are also used for poloshirts, sweatshirts and caps in Isotex.
Speedo is synonymous with competitionswimwear, and has a sporty, up-market image which has considerable fashion kudos too. Withthe Olympics to be held in Sydney in 2000, Speedo's designs with prints of the Opera Houseand elements of the Australian flag are already finding favour in the Olympic primarycolours.
The professional nature of the brand ishighlighted by the fact that Speedo emphasises the technical side of its business, whichis important. Endurance fabric is guaranteed not to degrade in chlorinated water. 45/55PBT/polyester ensures that the non-elastane fabric lasts longer for both training andeveryday use. In fluorescent kiwi and rosso, the look is also young and fashion driving.
Similarly, Aquablade carries Speedo's proudclaim that it is the world's fastest swimwear. Reducing the resistance, its stripedsurface creates spiralling vortexes that increase the water flow past the body, making itl7.4 per cent faster than other competition swimwear.
Like the black tulip for horticulturists,the non-transparent white swimsuit has long been sought. Bodyshell is a new fabric whichhas star shaped filaments which prevent it becoming transparent in water. For 2000 this isshown in white with accents of black piping and binding.
Beach Co-ordinates
Speedo, too, is developing further itsbeach co-ordinate range. This is now colour co-ordinated to a much greater extentaccording to a spokeswoman. "There is a clean sporty look with a vest and pantcombination with wrap skirt or shorts, and Juno, a complete beach look co-ordinated withswimwear, with quick dry swim shorts, beach dresses and vests. Medusa is brightlycoloured, with hibiscus floral prints in navy and saffron and paradise and claret used forboth swimwear and beachwear".
With a beach volleyball collection upfront, new areas of the active market are being tackled. There are details for a sportyvolleyball look such as piping, binding and one pieces, hi-necks, vest tops with pants,and two pieces. A cool cotton volley dress, micromesh shirt, and vest with mesh panellingshows the extent to which the total package is fashionable. Cover-ups co-ordinate with thebeach volleyball colours of black, khaki and fennel, navy, oasis and spice.
Active and hi-tech clothing are finding acommon theme which promises to give increased marketing opportunities to the value addedsector of the industry.
Janet Prescott