[TC]2, the Textile/Clothing TechnologyCorp., is spreading its wings and flying into new territory to better serve the needs ofthe ever-changing U.S. sewn products industry.
Similar to the metamorphosis from fledglingcaterpillar to vibrant butterfly, [TC]2, the Textile/Clothing Technology Corp., hasreinvented itself time after time during the past two decades to stay on the leading edgeof business strategies and technologies driving the U.S. textile and sewn productsindustry.
With each transformation, thenot-for-profit organization has forced itself to let go of paradigms that no longer holdtrue – to upgrade or end research, programs and products that once helped the industry buthave lost their applicability – and to delve with newborn energy into areas where it canmake more of a difference.
Such flexibility has been essential to[TC]2 in its mission of strengthening the U.S. industry through a combination ofeducation, demonstration and research and development (R&D), especially during aperiod of rapid, dramatic change. As [TC]2 president Pete Butenhoff emphasizes:"Companies and industries need to keep reinventing themselves, and the day they stopdoing that is the day they start dying. We as an industry are seeing that reinventionright now."
Like any organization focused on R&Dand next-generation strategies, [TC]2 has taken its share of "lumps and bumps"with the industry along the way. But it also has shared in some major triumphs.
The Way Things Were
How well do you
really

know your competitors?

Access the most comprehensive Company Profiles on the market, powered by GlobalData. Save hours of research. Gain competitive edge.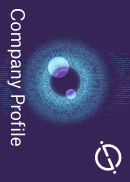 Company Profile – free sample
Thank you!
Your download email will arrive shortly
Not ready to buy yet? Download a free sample
We are confident about the unique quality of our Company Profiles. However, we want you to make the most beneficial decision for your business, so we offer a free sample that you can download by submitting the below form
By GlobalData
When [TC]2 came on the scene in 1981 itfaced an industry searching for automation, yet at the same time struggling to adapt newequipment and technologies.
"We were perceived as being a verylow-tech industry with poor working conditions," recalls Mike Fralix, corporate vicepresident and director of industry services at [TC]2. "There was a real need in thoseearly days just to create the awareness of what was available from a technologystandpoint."
Thus in its earliest years, [TC]2 focusedon promoting existing technologies such as needle positioners, undertrimmers, backtackersand other labor-saving devices, as well as the capabilities of CAD and computerizedcutting. The organization also worked closely with the Draper Laboratory in Cambridge, MA,to develop new tools for the industry. Draper served as the launch pad for work onautomation projects such as the automatic jeans felling machine, the skipped stitchmonitor and a fleece jogging pant machine.
The jogging pant machine – a progressiveassembly machine that automatically cut and sewed everything except the waistband onjogging pants – is a prime example of the type of automation some major U.S. firms wererequesting from [TC]2. Yet by the time the $250,000 machine was commercially available,many of the manufacturers who'd said, "If you build it, we'll buy it"could no longer justify the investment from a cost standpoint as they moved moreproduction to low-wage countries in the late 1980s to early 1990s.
Likewise, [TC]2 developed an innovativemachine that automated the T-shirt sleeve insertion and sewing operations, which werecausing ergonomic problems among an estimated 4,000 U.S. operators who frequentlyperformed the labor-intensive procedures. But again, the flow of manufacturing to low-costoffshore locales overshadowed the machine's debut.
"By about 1995, the handwriting was onthe wall that we were not going to be able to produce automated machines and equipmentthat had productivity at a level that would convince apparel manufacturers to invest inautomation vs. inexpensive foreign labor," recollects Jud Early, [TC]2 corporate vicepresident and director of R&D.
Even as industry R&D hit a frustratingcrossroads, the late '80s and early '90s also served as a springboard period for[TC]2's educational services. Sewn products executives were hungry for informationabout the Quick Response movement, just-in-time (JIT) manufacturing and modularmanufacturing. As a result, [TC]2 created its National Apparel Technology Center in Cary,NC, in 1988, to demonstrate the best manufacturing technologies and practices. Shortlythereafter, it opened its doors to full classroom after full classroom of executivespouring in to attend a little-publicized seminar: "What Is ModularManufacturing?"
As Fralix remembers: "That launchedmany of our training careers here. We [the staff] weren't trainers or educators. Wehad backgrounds in the industry as managers, engineers and production specialists. But wetook what knowledge we had, and put together a package to present. We weren't reallythinking outside of the box. We were outside of the box."
Evolving with the Industry
In the years since that first "What IsModular Manufacturing?" session, [TC]2 has evolved to become the industry'sguiding light for modular, flexible manufacturing systems, as well as a leader inengineering, ergonomics and product development solutions. Needless to say, there havebeen many more seminars, addressing these topics and others, with attendees participatingin hands-on demonstrations at [TC]2's Cary production facility.
The [TC]2 team also has ventured frequentlyinto the facilities of its member firms and other sewn products manufacturers that haverequested on-site training and implementation of modular, short-cycle manufacturingstrategies.
This "take it to the people"approach has been the basis for the organization's successful Value-AddedCoaching™ (VAC) programs, through which [TC]2 associates work in the field to helpcompanies reengineer their operations to improve everything from quality and efficiency toproduct development.
[TC]2's new product developmentservices, while still in the pilot testing stage, are indicative of how [TC]2 has expandedits reach to meet changing needs in the U.S. apparel industry. As Fralix explains:"We've had to rethink the services we provide and begin to help companies morewith their product development, their sourcing strategies, etc."
Concerning the latter, Fralix adds:"We help them think through their sourcing strategies and not just make a decision togo offshore because they hear everyone else is doing it. We really look at what kind ofproducts they are making, what kind of customer base they are serving and work with themto determine the most appropriate manufacturing strategy."
The organization's emphasis on workingfor the industry by working with the industry also is evident in [TC]2's R&Dprojects. Rather than focus all of its R&D resources on in-house projects, forinstance, [TC]2 is reaching out more to support other industry suppliers that aredeveloping technologies that address next-generation manufacturing issues.
"One of [TC]2's greatestaccomplishments has been raising the awareness of the need for single-ply cutting,"Early states, explaining how the organization worked closely with Cutting Edge and GerberTechnology Inc. on single-ply cutting technology in the early '90s, and theneventually stepped aside as industry demand propelled Gerber (which now owns CuttingEdge), Lectra Systems, Eastman and other suppliers to introduce sophisticated newsolutions.
Similarly, [TC]2 was promoting the benefitsof digital printing and considering building its own digital printer before firms such asEncad and Stork began to make serious apparel industry inroads with their printers. Butrather than duplicating the efforts of other suppliers by building its own printer, [TC]2is working closely with the industry to solve digital printing problems, such as inklimitations, in order to clear the way for the technology to gain mainstream momentum.
[TC]2's R&D area also is focusingmore on educating the industry on the benefits of using new technologies and equipment."That's going to be more of our role – enabling, educating and transferringknowledge to help others," Early emphasizes.
Likewise, Butenhoff observes: "Changeis going to continue at an increasing pace, and I think we have our hands on the pulse ofthat. Our challenge is to continue to be thought leaders in terms of where thetechnologies are going – and to take some of the lumps and bumps for people in theindustry, because when you are the first to do something, it's usually very costlycompared with being the follower. We're prepared to take some of the lumps and bumps,and as the technology is ready, to let the industry come in and capitalize on it."
Full Force into the Future
Information technology, especially theincreasing role of the Internet in the apparel industry, is headlining most of[TC]2's current projects, from body scanning to its recent forays into virtualprivate network (VPN) technology. Early explains that VPNs are a form of dedicated globalcommunication network services offered over the Internet, and that [TC]2 is exploring waysit can offer companies access to VPNs at an "open the box, plug it in, ready togo" level.
In addition, [TC]2 is the industry managerfor the American Textile Partnership's Demand Activated Manufacturing Architecture(DAMA) project, and is helping DAMA develop technologies, such as the "SourcingSimulator" software program, that enable and refine supply chain collaborationpractices.
Going forward, [TC]2 is bolstered by theprospects of the Web because Internet commerce presents a much-needed competitiveadvantage to U.S. firms that can provide short-cycle manufacturing. "As technologiesare made available to the American consumer that enable the consumer to shop over theInternet or shop at a computerized kiosk for items that may not be available within aretail store – any manufacturer, large or small, will benefit from being a producer,"Early observes.
"But they have to be producers thatcan deliver within a short period of time – let's say no more than two weeks – andthey have to deliver a high-quality product, one that without question is the best thatcan be made," Early adds. "By producing closer to the market, however, a smallmom-and-pop firm may have just as much opportunity as a large company."
Reflecting on the major transitions thathave brought [TC]2 and the industry to where they are today, Fralix relates: "In theearly days, it was probably perceived that [TC]2's role was to keep domesticmanufacturing here. And some people would ask: 'Have you failed in doing that?'I think it's a matter of position. Our role has always been to help U.S. companiesbecome better, more competitive. If you could do that, there was a chance to keep thatmanufacturing in this country, but not a guarantee.
"We've all recognized that ifit's a matter of just labor costs, we're not going to be able to compete, nomatter what kind of whiz-bang Quick Response program you put in," he continues."But U.S. companies now have tentacles all over the world. Our role is to help thosecompanies become competitive, regardless of where they manufacture, because there's acomponent of that company that is going to stay here in the United States."
The sewn products industry is changing, and[TC]2's Fralix, Butenhoff and Early recognize this. As Butenhoff concludes:"[TC]2 is going to be there right with it. We'll do everything we can to ensurenot that everybody stays in the U.S. but that the U.S. has companies that can competeanywhere in the world."
by Kathleen DesMarteau, Bobbin
Kathleen DesMarteau is senior editor ofBobbin.