Teamworking has developed the skills baseof Gossard's sewing unit at Pontllanfraith and brought greater efficiency too.
Teamworking was introduced into Gossard'ssewing unit at Pontllanfraith in Gwent 18 months ago. The site's 147 machinists and theirsupervisors were retrained over a period of four months to acquire new skills and withthese skills achieved greater flexibility.
A strong advocate of National VocationalQualifications, factory manager Dian Saralis is hoping that 100 per cent of the workforcewill have achieved their Level 2 in Manufacturing Sewn Products by next year. This mightsound an ambitious target but they are already 75 per cent of the way there.
FLAGSHIP
Pontllanfraith has become the flagship for Gossard and Berlei. Teamworkingwas introduced because parent company Courtaulds wanted to establish a quick responsefactory for UK production.
Head office is at Leighton Buzzard and allwork is pre-cut and batched here and delivered to Pontllanfraith three to four times aweek. Every week more than 14,000 finished garments are despatched back to the centralwarehouse.
"Before teamworking was introducedeach machinist knew one or two operations and may have worked on the same piece ofequipment the whole of their sewing lives", says Dian. "There used to be onaverage half a dozen new products in the spring and the autumn ranges. Now a new productcan be presented to each team every week so everyone has been trained to make all theproducts in the Berlei and Gossard ranges".
How well do you
really

know your competitors?

Access the most comprehensive Company Profiles on the market, powered by GlobalData. Save hours of research. Gain competitive edge.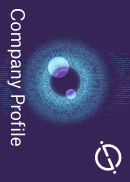 Company Profile – free sample
Thank you!
Your download email will arrive shortly
Not ready to buy yet? Download a free sample
We are confident about the unique quality of our Company Profiles. However, we want you to make the most beneficial decision for your business, so we offer a free sample that you can download by submitting the below form
By GlobalData
Each brand has its own design team andoccupies its own position in the market. Berlei's reputation is founded on its wide rangeof sizes with particular emphasis on function and comfort, whilst Gossard is associatedwith fashion. Berlei, whose range includes maternity bras and sportswear, has won theActivewear Award for the third year running with its Shock Absorber range. Gossard isabout to launch its Ultrabra Super Boost, to give 'the biggest cleavage ever', whoseraunchy advertising campaign has been banned from TV and relegated to the big screen!
Whilst there is much new productdevelopment, the Ultrabra was first made in 1973. The 'glossy' and a classic non-slip bra,so popular it is known by its style number B510, have been in production for well over 20years.
"Today there are many more fabricsused in bras for comfort and to enhance appearance", says Dian, "and these canbe more difficult to handle and require a great deal of skill and dexterity to machine.But due to our increased flexibility through teamworking, our machinists handle change andnew product development smoothly and it has had far less impact than it used to".
PLANNING AND PREPARATION
Teamworking at Pontllanfraith is the result of two years planning and preparation duringwhich the staff were consulted at every step. Dian visited factories operating on teamworkall over the UK and took trades unions' representatives to see it in action. Then a trialwas run on a brief making line.
Following its success, seven other teamswere created producing bras, sportswear, suspender belts and basques. Dian selectedsimilar skills for each team so that each was on an equal footing and contained the samenumber of part timers. There are 13-16 girls in a team with a supervisor. Everyone had tobe retrained, faced a steep learning curve and an initial drop in earnings. However, morehave gained financially than lost since teamworking was introduced and Dian considers it amuch fairer distribution of earnings than under the piecework system.
Every machinist developed five or sixskills and can use different machines. Trimmers and boners have learnt to sew. Everyonewas trained by their supervisor who, whilst technically very competent, went on a two dayin-house course on team-building and communication to boost their instruction skills.
"Quality tolerance on stretch fabricsvaries from 0.2cm, 0.5cm and 1cm depending on the part of the garment", says Dian."It is a highly skilled job and good quality results from very accurate sewing".
The teams are self sufficient but work moreclosely with the supervisor than before Ñ in fact the supervisor is more like a teammember. There is also a team leader who takes on the responsibilities of the supervisorwhen necessary.
"Teamworking can prove more costly tomaintain than piecework but on the other hand whereas we used to carry between two and twoand a half weeks' worth of stock we now only carry half a week and the teams have only oneday's work in progress", comments Dian. "Everyone's perception of quality isbetter, style changes are handled smoothly and efficiently and our profile within theCourtaulds' group has been raised".
Dian thinks National VocationalQualifications (NVQs) are "a good thing", and 38 machinists aged over 25 (theage up to which funding may be available through the local Training and EnterpriseCouncil) are working towards 'Manufacturing Sewn Products'.
"NVQs have made a big difference tothe perception of machinists. They become far more rounded. It is unfair, considering thelevel of skill involved, that being a machinist does not enjoy a good reputation. I feelvery strongly about that".
Whilst the next stage for Dian and hercolleagues is considering whether lead times can be reduced, this summer the companyreceives the RoSPA gold medal (Royal Society for the Prevention of Accidents) Ñ a furtherexample of how the company strives to stay one step ahead in its working practices. Themedal is only awarded to companies who achieve the RoSPA gold award for five consecutiveyears.
There is a free booklet on NVQs andSVQs written specifically for apparel manufacturers by CAPITB Trust, the industry'sNational Training Organisation. To obtain a copy please contact Paul Richardson on: 0113227 3345.