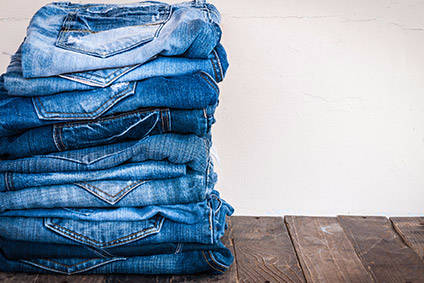 Denim manufacturers must understand that no sustainability project can truly be deemed as such without a focus on transparency and traceability – with reliable open data key to facilitating change.
Speaking on a webinar for the latest Kingpins24 virtual denim sourcing event, Besim Özek, strategy and business development director for denim manufacturer Bossa, said sustainability, traceability, and transparency are "just like three very close sisters."
"You cannot think about a sustainability project before traceability or transparency, they should be at the same time and whenever you combine all of them, that is going to make the bigger difference in the world."
Talking with Andrew Olah, Kingpins Show founder, Ebru Debbag, executive director for Pakistan's Soorty Enterprises, and Junaid Safdar, vice president of research and development at denim fabric mill Siddiqsons, Özek said many industry players are keen to shout about their sustainability efforts but must ensure they can back up their achievements with traceable data.
"Everyone says, 'Hey what we are doing is sustainable', but if you can't prove the data then I don't think that whatever you're talking about is going to be the future of the world. If you are willing to say, 'Hey guys, this is sustainable', it should be traceable and traceability should start from the field level until the customer level."
As part of its Toward Zero Waste project, Bossa recently conducted a survey with Çukurova University in its native Turkey to map its production processes in relation to one metre of denim.
"I'm talking about water consumption, electricity consumption, chemical consumption; every detail that we are doing in order to produce one metre of denim fabric. We measured all of them," Özek explained.
"These figures are not the best-kept secrets of the world – every company can easily find out another way to decrease their water consumption or electricity consumption, but the best way, if you are working for a greener world, is to launch these kinds of projects and we should announce our best practices with the industry."
Safdar added Siddiqsons has carried out a similar move, having digitalised all the data it has in its own production processes as a vertical manufacturer, from spinning to end product. It has also worked with denim finishing technology specialist Jeanologia to publish its EIM scores on the firm's server.
"If we make any recipe in the garment laundry, we upload all the data online into their machines and it goes into their servers so they are giving access to our end customer who can go to their website and check all the recipes and the resources that we have used during that specific product," he explained.
"Transparency is the magic word that has been around for the last couple of years" – Junaid Safdar, Siddiqsons
"Transparency is the magic word that has been around for the last couple of years, it has become very important for everyone, especially after a few incidents in our industry. Everybody wants to know where they are manufacturing their products, where the raw materials are coming from, and especially now, everyone is looking into sustainability so transparency is very, very important for us.
"People want to know the real commercial value of the product and the story behind what they are buying. This is a very, very important thing for the future of our clothing industry and we need to be more transparent so we can transform all the knowledge to the end buyers."
Taking the point further, all of the panellists agreed it would be possible for every denim mill that exhibits at Kingpins in the next couple of years to supply their electrical bills, carbon output, and water consumption.
"If we're all going to be transparent as an industry, then we should have the data on what it takes electronically, from electrical use or energy use, of what it takes so we could actually look at it and see the output and compare how everyone is doing," Olah explained.
While all of the speakers concurred, Özek said data alone is not enough, noting the importance of sharing how that data is obtained in order to help other denim factories.
Do consumers care?
"We're all doing an amazing job. I think as an industry we are out of control great, everybody is really, really into this, we're working really hard, but does the consumer realise or does the consumer care, and if they don't, what do we do to make them actually care and appreciate what we're doing?" Olah mused.
For Debbag, there is definite progress.
"It's the responsibility of the industry to find the right language to engage the consumer so they understand" – Ebru Debbag, Soorty Enterprises
"We've been discussing sustainability and who is responsible for the past decade but, the more I think about it, it is the responsibility of the industry to do what we're doing and then find the right language to engage the consumer so they understand. It's our job to communicate our efforts in the right way and educate and train the consumers and all the stakeholders."
Safdar, however, believes in terms of sustainability and transparency, while some consumers do care, the majority do not understand.
"For them, it's just one pair of jeans," he said, noting it is the industry's responsibility to educate shoppers how much water goes into producing one pair of jeans along with what type of cotton has been used and if there have been any other types of synthetic materials used in production.
"This is our responsibility to create awareness and to be more transparent and tell them this is going to be the direction for future generations. We have to make sure that we are all responsible in terms of raw materials and processing."
Özek, meanwhile, explained the difference between varying generations of consumers.
"Each generation does not normally wonder about how [denim] is produced, where, or what the water usage is. No one my age, if they're not in the industry, cares about that. But the millennium kids, the Z Generation who are below 18-years-old, are asking for every kind of data. They are more curious than we are.
"We should feed them with the right information and data, that is so important. They are not just like us, they are different."