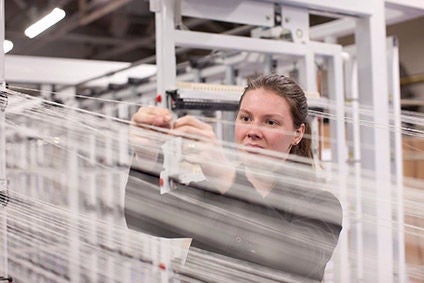 Speed-to-market, rising labour costs, quality and compliance are among the issues facing UK apparel brands sourcing overseas. But while there is talk of a renaissance in domestic manufacturing, reshoring is unlikely to happen on a grand scale unless the challenge of skills shortages, ethics and cost can be addressed, speakers at a recent UK fashion suggested.
Around GBP9.1bn (US$11.93bn) worth of product is manufactured by the UK's apparel and textile industry each year, according to data released last November by the UK Fashion and Textiles Association (UKFT) – a rise of 30% since 2010. And around 74% of this is exported to the EU.
Conversely, the UK imports GBP23.5bn worth of clothing and textiles annually.
Figures from the UKFT make it clear British manufacturing is enjoying a renaissance thanks to an increase in demand for 'Made in Britain' goods, and the fall in the pound making products manufactured in the UK less expensive.
Yet this momentum could hit a wall if the challenges it faces, such as skills shortage, pricing and transparency, aren't addressed.
Cost of doing business
According to the Association of Suppliers to the British Clothing Industry (ASBCI), a large majority of what is sold in the UK clothing market is manufactured overseas, chairman Dr Alastair Knox told attendees of the recent Pure Origin show in London.
How well do you
really

know your competitors?

Access the most comprehensive Company Profiles on the market, powered by GlobalData. Save hours of research. Gain competitive edge.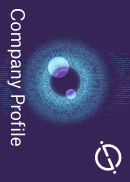 Company Profile – free sample
Thank you!
Your download email will arrive shortly
Not ready to buy yet? Download a free sample
We are confident about the unique quality of our Company Profiles. However, we want you to make the most beneficial decision for your business, so we offer a free sample that you can download by submitting the below form
By GlobalData
"For every person in this country who might be a little bit hesitant about working for GBP8 (US$11) an hour, there are a million in the third world who are very happy to work for 30 pence an hour. And given that clothing manufacturing is labour intensive, it means that [UK] production for the foreseeable future will be abroad. That is not to say there's no potential for some manufacturing in the UK, but it won't be for volume. It will be for certain niches."
The niches he suggests are one-off items such as bridal wear or customisation, where technologies like 3D knitting machines can make garments in units of one. Also premium brands like Burberry, Barbour and David Nieper will find more value in manufacturing at home, Knox suggests, while small-scale, fast-response production will also benefit greatly. This is often a strategy for designers or for large companies who want ratio rebalancing to fill a stock gap in sizing or colour.
Charlie Ross, the founder and director of British ethical textiles manufacturer Offset Warehouse, works with companies like these. Most of its customers are 70-80% UK-based.
"We are catering to smaller brands. They have found that manufacturing in the UK works out in the long run. Whereas they may be paying more up-front for a garment manufactured here, they are learning that if you're looking for external or international manufacturing you'll be looking at very high minimum orders, which requires a higher up-front cost. Or you're also looking at their delivery charges; the additional shipping and duty that hits you as a small brand," she explains.
One company that has embraced this, however, is new start-up Blackshore, British Coastal Clothing. Founder and MD Simon Middleton says he found the relatively higher cost of manufacturing in Britain less of a challenge.
"I've only ever manufactured in Britain. But in a sense that was a luxury choice because I was always aiming at relatively small scale production; at a premium quality product where price was less of a deciding factor in purchase than it might be on the high street. Therefore, the relatively higher cost of manufacturing in Britain, and in my experience there is no getting away from that, were less of a challenge to me."
The upside, he says, is in being able to reach factories easily, and getting to know the staff.
An ageing skills base
The latest figures from the Government's Inter-Departmental Business Register for 2016 show there are just over 8,075 registered garment and textile enterprises operating in the UK. Textile manufacturers are predominantly located in the North West, East Midlands, London and South East. While the manufacture of wearing apparel is clustered around London, the East Midlands and North West are also areas of significant business numbers.
Employment, however, is dominated by micro apparel businesses employing up to nine staff members. There are a number of companies employing over ten people, but those employing over 250 staff represent only 0.1% for apparel firms and 0.6% for textile firms.
The current number of employees working in the UK's garment and textile industry is estimated at around 108,000. But there is concern the skills base within this network is ageing.
"The people I don't meet in factories, so far, are young people. Where are the young pattern cutters? Where are the young machinists?" asks Middleton.
Knox concurs. "Skills are rapidly declining. A lot of the technical skills, the production skills are fast disappearing, if not about to disappear. There are moves afoot to develop apprenticeships for exactly those sort of technical skills, with companies that still have some manufacturing credit in the UK. But the other lack is the people who are going to teach those skills. Pattern cutting skills of the staff at premier universities like Nottingham Trent are rare and difficult to replace. So it is a real problem."
Transparency
But while 'Made in Britain' can often offer an expectation of quality, unethical and illegal working practices aren't exclusive to foreign factories – another challenge those wanting to source or set-up businesses in the UK have to address.
Nearly three years ago, a study commissioned by the Ethical Trading Initiative (ETI) found "widespread and severe violations of work and employment laws" at garment factories in Leicester. As early as last year, suppliers in the city producing for high street brands including River Island and New Look were found to be paying workers between GBP3 (US$3.74) and GBP3.50 (US$4.36) per hour – way below the minimum wage.
The issue isn't exclusive to Leicester, it is a national one, and the British Government is now carrying out a review ahead of a crackdown on exploitation in the supply chains of large firms, with fashion retail one of the main industries being targeted.
Both ASOS and New Look have said they would source more from the UK, but have called on British factories to improve worker safety before they do so.
"You'll find the big brands have exactly the same approach to order taking in factories in Leicester as they do in China and Bangladesh," Knox explains.
Ross adds: "It is for consumers and stakeholders to be aware of that and keep asking the questions. Just because they see a label that's 'Made in Britain', the brand is not off the hook."
Opportunities
But for those operating ethically, there is a large amount of potential for growth, the speakers suggest – especially if companies think outside the box.
Middleton believes the answer lies in diversification, a trend that is happening globally within the textiles industry.
"We work with a lot of hand weavers in Thailand. Their community has this artisanal way of producing cloth which is thousands of year old. This is being lost as new generations come in and they say, "Actually, I'd rather be an accountant. I want a solid, stable job."
"That is huge potential for the garment manufacturing industry in the UK. We have unbelievable tailoring skills and fantastic, high quality manufacturing knowledge that we really need to grab before it goes."
Knox agrees: "[The UK] might not be able to compete on price. And it will potentially be a long time before we can compete on something like that. But what we can compete on is the quality."
And there is help in the form of companies like social enterprise Fashion Enter. The organisation operates a commercial factory and training academy. It trains new skilled cutters, sewing operators and pattern designers, producing fashion samples for Asos and creating and manufacturing lines for Tesco, Harrods and Phase Eight as retailers increasingly seek to introduce more 'Made in Britain' ranges to the high street.
Similarly, women's fashion manufacturer David Nieper has long been a vocal proponent of British clothing production, and each garment in its new autumn/winter collection is made from first sketch to final stitch in Derbyshire. The company recently invested GBP750,000 (US$987,000) in new facilities to increase sales and create more skilled jobs.
Help is also at hand in the form of literature. The ASBCI produces a range of 'know-how' technical booklets, and its Training Association is currently working on a booklet that "captures some of the knowledge of garment costuming."
But Knox suggests that if the industry is to attract the young skills base that it needs in order to prosper, reaching them as they are preparing to make decisions on their future is crucial.