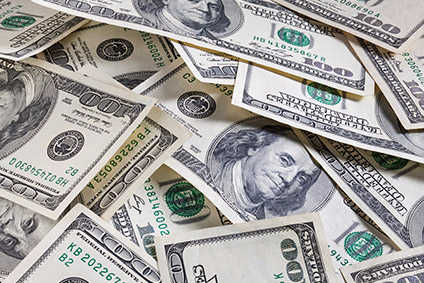 National minimum wages have been rising in apparel sourcing hubs around the world as governments seek to balance export competitiveness with industrial peace to avoid production disruption and the ability to retain experienced staff.
Cambodia is one country where those tensions are particularly intense. The new national minimum wage for Cambodia's textile, garment and footwear industry workers set at US$190 per month, took effect on 1 January 2020.
Cambodia's Prime Minister Hun Sen decided to add an additional US$3 to the US$187 initially proposed by the national committee for minimum wage, an advisory body representing the government, labour and industry. As a result, the new rate is a US$8 increase from the US$182 monthly minimum wage in 2019. The minimum wage in 2017 was set at US$170.
Pav Sina, president of the Collective Union Movement of Workers, has said that Cambodian unions welcome the wage hike even though it fell short of their targeted amount of US$195.
For workers who are paid according to the quantities produced (piece-rate), if this is lower than the new minimum wage, employers are required to add any amount to take the pay up to the minimum wage rate.
Meanwhile, the minimum wage for probationary workers in the textile, garment and footwear industries has been set at US$185 per month. This rises to US$190 following short fixed duration probationary periods, according to a note from the Garment Manufacturers Association in Cambodia (GMAC).
Vietnam
There have also been increases in the minimum wage in Vietnam, another lower wage centre, with the new rates again coming into force on 1 January.
In contrast to Cambodia, Vietnam's minimum wages vary by region. The urban centre of Hanoi and Ho Chi Minh City – the country's two largest cities and most important business hubs – garner the highest minimum wage (Region I), where the monthly minimum wage increased from VND4,180,000 (US$180) to VND4,420,000 (US$191), an increase of US$11.
Region II covers the outskirts of Hanoi and Ho Chi Minh City, as well as Da Nang, on Vietnam's central coast and the third-largest city. The minimum monthly wage in these areas increased from VND3,710,000 (US$160) to VND3,920,000 (US$169).
Region III includes smaller cities with some manufacturing, where the minimum wage jumped from VND3,250,000 (US$140) to VND3,430,000 (US$148).
Region IV covers the rest of the country, with an increase from VND2,920,000 (US$126) to VND3,070,000 (US$132) per month.
These increases came after debate last summer between the Vietnam Chamber of Commerce and Industry (VCCI), which represents business, and the Vietnam General Confederation of Labour (VGCL). Independent unions are not allowed in Vietnam, and the government-run VGCL acts as the only national union in the country.
The VCCI had proposed a wage increase of just 4%, while the VGCL pushed for an increase ranging from 6.52% to 8.18%, depending on the region. The 5.5% increase that went into effect at the start of this year was a compromise between the two sides.
Indonesia
In what is clearly a trend in Association of Southeast Asian Nations (ASEAN) countries, Indonesia increased its minimum wage by 8.51% starting from January 2020, although, like Vietnam there are regional differences – in this case varying by province.
The minimum wage for the capital Jakarta was set at IDR4,267,349 (US$298) per month, from IDR3.9m (US$272) the previous year.
In West Java province, including the Karawang and Bekasi industrial districts, minimum wages are around IDR4.5m (US$314), higher than that in the capital, which is a separate province.
Under the Indonesian system, leading sectors or industries in a province, including textiles, can determine their own rate, which is usually 5% higher than the minimum wage.
Looking ahead, there may be additional flexibility added to this system, with the government having proposed to parliament an omnibus bill on job creation that will introduce the right for manufacturers to pay hourly wages. Trade unionists oppose the bill, saying it could undermine the minimum wage system and severance pay protections. President Joko Widodo said the legislation would boost investment and create jobs by cutting red tape and helping investors do business.
"It's hard for labour-intensive industries to compete. Many garment factories in Karawang (West Java) have moved," says Redma Gita Wirawasta, general secretary of the Indonesian Fibre and Filament Association (APSyFI).
"Minimum wage increases must be accompanied by an increase in productivity, but on the other hand if wages are too low people's purchasing power is low too. We want the minimum wage to be flat for all provinces. Currently, wages are too high in some areas and are too low in other areas."
Thailand
Minimum rate rises have also occurred in higher-cost outsourcing centres such as Thailand, where new minimum wage rates, ranging from THB313 (US$10) to THB336 (US$10.70), per day, also came into force on 1 January 2020.
According to Thailand's Labour Protection Act, 'a day' is defined as eight working hours in any 24-hour period (seven working hours for work that may pose a threat to the health or safety of the employees). Employers are forbidden from paying their employees less than these mandated rates.
A report from international law firm Baker McKenzie released in December 2019 said the range varies between Thailand's 76 provinces and represented an increase of THB5 to THB6 on the 2019 range of THB308 to THB330. The southernmost provinces of Narathiwat, Pattani and Yala have the lowest rates (at THB313/per day) with the capital Bangkok third from top (THB331/day) and the province of Chonburi and island of Phuket (both tourist regions) at the top at THB336/day.
Speaking ahead of the rise last December, Suthi Sukosol, permanent secretary for the ministry of labour, commented that the advisory national wage committee (representing labour, employers and government) approved the increase after assessing employees' cost of living, employers' ability to pay, and local and global economic conditions.
He told Bangkok journalists: "We believe that the increment will enable workers to survive and also support national growth. The impact will be minimal. Investment can be promoted and the economy can grow."
Turkey
Looking at outsourcing hubs elsewhere in the world, in Turkey, where a higher cost of living applies, the minimum wage was raised by 15% on 1 January 2020 to TRY2,325 (US$392) per month, according to ministry of labour, social services and family figures.
Around one-third of Turkey's workforce earns a minimum wage, said the ministry, which is measured in Turkey as a net, after tax figure. The rise follows an increase in 2019, when the (net) minimum wage was increased 26% on 2018 levels to TRY2,020 (US$381).
The country's clothing industry has been able to handle the increase because of the depreciation of the lira against the euro and the US dollar since 2018, helping promote export sales, says Hadi Karasu, president of the Turkish Clothing Manufacturers' Association (TGSD – Türkiye Giyim Sanayicileri Dernegi).
"As long as we do not see fluctuating [strengthening the lira] exchange rates, we are fine at this wage level. Turkey is becoming more competitive versus China."
Minimum wage rates matter especially in the poorer east of the country, where "you can find many people working for the minimum wage," Karasu says.
By contrast, garment sector wages in the more developed western region, between Istanbul and the capital Ankara, are around 50% higher than the minimum wage. "There is a big difference in living costs." Unsurprisingly, with around 70% of the garment workforce located in western Turkey, the TGSD is pushing for factories to relocate to the east, to lower production costs.
Central America
Minimum wage rates are also of key importance in central America, where outsourcing countries are keen to keep costs low to better tap a US market more accessible because of the US-China trade war.
In Honduras, for instance, January saw the first instalment of an agreement struck last year between unions, companies and the government that will see overall rates rise 38.5% until 2023.
There are significant variations in rates within Honduras, however, depending on the nature of the sector and the size of the business. For the manufacturing sector, companies with up to 10 employees will now have to pay US$369.40 equivalent per month; those with up to 50 employees – US$ 392.98/month; with up to 150 employees – US$450.28/month; and larger companies – US$490/month.
Despite this rolling increase in official salary rates, however, Honduran trade union leaders claim around 60% of Honduras manufacturers flout the law and pay their workers below minimum wage rates.
"There's unfair competition between companies, which results in job insecurity for workers," who then are pressured to accept lower pay, José Luis Baquedano, a leader of the Confederación Unitaria de Trabajadores de Honduras (CUTH), told HCH Honduras cable news.
This comes as Honduras's cost of living is rising (the annual inflation rate was 4.2% in January), which trade unionists claim will create poverty encouraging Honduran workers to migrate notably to Mexico or the United States.
Hondurans might indeed be tempted to move north by the fact that January saw Mexico's president Andres Manuel López Obrador introduce a significant increase in its minimum wage for most of the country of 20% to MXN123.22 (US$6.28) a day, having already increased it 16% in 2019.
To prevent emigration to the US and help workers deal with higher regional costs of living, the minimum wage for workers in Mexico's northern border region abutting the United States is now MXN185.56 (US$9.46) per day, having been roughly doubled in 2019.
These increases reflect leftist president's stated policy of generating economic stimulus while improving the average Mexican citizen's quality of life. "This decision takes 1.23 million Mexicans out of work poverty," he says.
With additional reporting by Michael Tatarski, Paul Cochrane, Ahmad Pathoni, María Isabel Magaña and Reena Karim-hallberg.