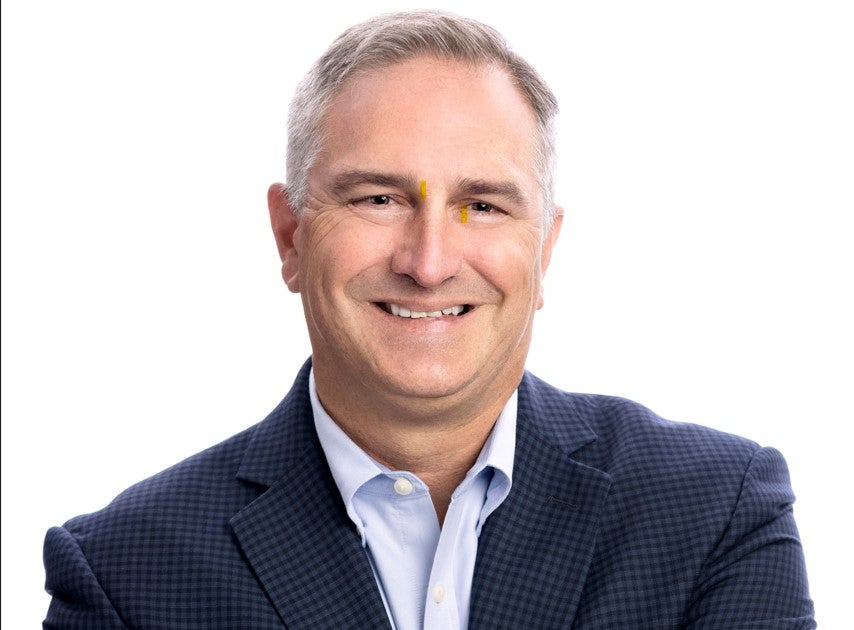 HanesBrands is in a unique position. Having majority supply chain ownership, the company provides two-thirds of its volume from facilities it owns, providing it with a tremendous advantage over its competitors when it comes to transparency and input with its suppliers.
But Fox is also only too aware of the responsibility that brings. "For us, it's a lot different than a lot of folks, because so many of the people [in our supply chain] are our own associates, working in our own factories, both at a textile and sewing level. We want to be the place where people want to come and work, and that takes a lot of effort. And it's an effort that we've been working on for decades."
When transparency is a necessity
Responsibility for those in its direct supply chain and those outside of it forms part of the three pillars HanesBrands is focused on in its sustainability work – people, planet, and product.
Just recently, the US apparel giant, which owns the Hanes, Champion, Bonds, Playtex and Maidenform brands, published its latest sustainability report outlining its targets and achievements for 2022.
The company also went live with an update on its supply chain mapping, offering details of its 20+ biggest products in a move Fox says was a "heavily manual exercise", but one that will ultimately further improve transparency. The process was also, Fox suggests, a necessity.
"We want to take the consumer back to the yarn supplier and cotton gin in the US. The world, and the consumer in particular, are demanding more transparency, and regulators are clearly going to demand that more going forward. So we thought it was a really opportune time to start that process, even if it's a fairly manual one, and show everybody out there that we're committed to transparency.
"That's where the regulators, we believe, are likely to take it in the coming years, or five years out. So while we have started the process of doing that manually, we are working on how we can build systems that can do it much more effectively and efficiently on a larger scale."
The key supplier map forms part of a series published by Hanes that also includes one for its supply base, and a US cotton map.
Using technology to its advantage
Transparency has become key for most brands and retailers that have complex supply chains. This is particularly true for tackling Scope 3 emissions, which account for more than 70% of most businesses' carbon footprints. For HanesBrands this is around 90%.
In its latest sustainability report, HanesBrands details how it has reduced Scope 1 & 2 greenhouse gas emissions by 30% and water use by 6% in the last two years. Its target is to reduce Scope 1 & Scope 2 emissions by 50% by 2030 and 30% for Scope 3. Reductions in the latter will be calculated in 2023.
Fox says it will be easier to tackle these targets because they have direct access to the data in their own network. The use of technology, however, will be vital.
"One of our sustainability goals is to get all of our suppliers into the Higg FEM tool so that we are getting their Scope 1 & 2 data, which in turn becomes our Scope 3.
"We've got the benefit of having this really great tool out there developed by the Sustainable Apparel Coalition that will allow us to get much better primary data deeper into our supply chain than a lot of other industries. The main driver of us reducing our Scope 3 emissions is in our purchased goods and services.
Scaling sustainability to another level
A key aspect of reducing Scope 3 emissions will be in sourcing and producing more sustainable materials and fibres – most notably cotton and polyester – and Fox predicts a substantial amount of innovation will take place in this area.
"The opportunity over the next six or seven years of scaling things like recycled cotton that can go into huge volume, fleece and jersey is a real opportunity. There are some technologies out there as well in the polyester space, and we're watching their developments closely."
Investment, however, will play a huge part in the commercialisation of these new materials to enable them to be cost-effective at scale. That, Fox concedes, is the real challenge.
"Current technologies around recycled polyester, for example, exist. It is being used at scale; we're using it at scale. In fact, there's so much demand for it, that it has driven the cost up to the point that if you're asking me about some of our biggest challenges, candidly, that has been one of them. It's been around recycled polyester and the cost of it," Fox asserts. "Supply and demand has just driven cost that much further north."
The pandemic and the cost-of-living crisis globally also had an impact on prices, particularly for recycled polyester compared to virgin. But, Fox admits that owning big textile mills – "the energy hogs" – means HanesBrands has been fortunate enough to bring its costs down substantially in other areas.
"We've gotten the direct monetary benefit and ROI out of our investments in biomass and solar; we've saved hundreds of millions of dollars in the last 15 years. We've seen really significant cost savings out of our sustainability work on the energy side. And as of last year, our goals around single-use plastics reduction have really guided my team in thinking about packaging reductions in the same way. How can we use less, and by using less, save money? And if you use less, you're not only saving money, but you are also moving in the right direction towards hitting your sustainability goals."
Last year, Fox reveals the company saved US$4m-plus in packaging spend due to its focus on sustainability. He went on to say that since 2007, HanesBrands' has saved US$300m-plus by focusing on energy management programmes including, renewable sources and reduced energy use globally.
"The bottom line is, there are lots of big dollar opportunities to save your organisation money by focusing on these issues. I think we've proven that out over the last decade plus."
Leading by example
A major element of the sustainability work companies are carrying out, however, is about involving the consumer, who is becoming increasingly critical of the use of cheap labour and the sustainability of their clothing. Education is paramount if brands want to ensure consumers understand the value of a sustainably-produced garment. And, Fox admits, the onus is certainly on brands to do that, especially if it sets an example for other companies to follow suit.
"We've done a lot, and others have as well. As you can see on our website, there's a lot of information, and our challenge is to effectively communicate the totality of that information to the consumer in the soundbite world that exists today. And that's the big communications challenge – you've got to communicate the depth of what you're doing to young people, in particular, within a matter of seconds. And how do you do that? That's the hard part."
Fox also admits he regularly questions whether the company is doing enough.
"There are really complex issues out there across all three pillars. Are we doing enough to achieve the goals that we've set? Are we resourced well enough to achieve the goals that we have set? And I can tell you, there's an absolute commitment from our organisation to hit the goals, otherwise we would not have put them on the page.
"Are we doing enough to really move the needle? I think we are. But, it's going to take a lot of effort, a lot of focus, a lot of new and different thinking and a lot of new technologies to achieve these goals. Some of those technologies haven't even been developed yet."
Fox says a critical piece of the puzzle is developing "thoughtful, ambitious and aggressive" goals.
"Unless you and your organisation know what you're trying to achieve five or ten years out, you're just going to be creating a lot of work and largely running around in circles. There is huge value in going through a goal setting process and being very transparent about the goals you've set, like we've done. Then you develop the layer of transparency that will hold you accountable for delivering against that which you promised to do."
For HanesBrands, Fox admits it will not be an easy ride to hitting the company's own targets, but he is confident they are on the right track.
"There are going to be bumps in the road, recycled polyester is a good example, the realities of some of the pricing issues have been a challenge, there will be new technologies coming online, and there are going to be lots of things happening that are beyond our control, but we're committed to getting there and will continue to report the progress we are making."