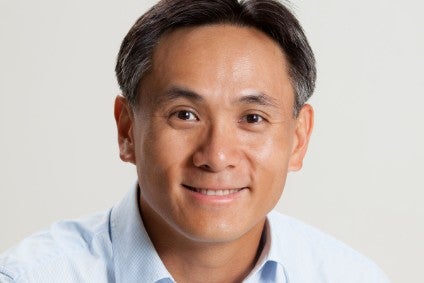 Fuelled by new investment from its recent listing on the Hong Kong stock exchange, fashion supply chain manager Lever Style is realigning its business model to be the product engine for rising e-commerce brands – as executive chairman Stanley Szeto explains.
In fact, it was the strength of existing relationships with e-commerce disruptors like Bonobos, Stitch Fix and Everlane – which already make up more than half its business – that fuelled Lever Style's IPO (initial public offering) on the main board of the Hong Kong stock exchange in November.
Raising around US$20m, the firm now plans to use the listing proceeds to align its platform even more closely with these nimble new digital startups, help fund acquisitions that broaden its know-how into additional product categories, and invest in new digital tools to increase agility and shorten delivery times.
"Apparel supply chain industry IPOs are few and far between, and we are fortunate to be an exception," Szeto tells just-style exclusively on a visit to London.
"Based on our track record over the last few years we feel we have a business model that gives us decent growth, and gets us to work with the growing part of the retail business." Profit grew 44% in 2018 to US$6.46m and, excluding IPO expenses, would have risen 26% year-on-year in the first four months of 2019.
"We're trying to be the go-to supplier for the direct-to-consumer, digitally-native brands who have a great idea but need a supplier to execute it for them. And we want to figure out how to help them because I believe that's the future."
By definition it's the polar opposite of the one-size-fits-all approach of traditional apparel manufacturing that focuses on the production of huge volumes of a small number of items to minimise product cost and maximise operating efficiency.
In contrast, typical order sizes for digitally-native brands are much smaller – batches of 500, 200 or even 100 units are the norm – and more numerous, with a mix that includes more styles, sizes, more replenishments, more customised products, and quick turnaround times in the pursuit of best-sellers.
"In general the global trend is towards smaller orders more tailored to each consumer. Eventually it will be one piece. So far nobody on the supply chain side has figured out how to make one piece financially viable. But I think we're heading in that direction."
Company realignment
To achieve this goal, Szeto, an investment banker by training who is also honorary chairman of the Hong Kong Textile Council (the umbrella trade group representing the entire apparel and textile industry in Hong Kong), and an EY (Ernst & Young) Entrepreneur of the Year award winner, has also been working to transform Lever Style over the past four years.
He has offloaded its manufacturing facilities, and repositioned the company founded by his grandfather Richard Wai Szeto in 1956 as an agile and asset-light supply chain manager offering end-to-end solutions from design to delivery across multiple product categories.
While it maintains strategic relationships with its 40-50 suppliers, the company's real strength lies in its ability to add value through the technical and product expertise accumulated over decades of collaboration with premium brands.
More than one-third of its 400 staff work in technical roles, mainly based in Shenzhen, China; the rest offer back-office support in order management, customer service, account management and HR. The company also has a presence in Tokyo and New York, with other cities in the pipeline.
"It's not just about finding a factory. We do all the product development, all the pattern making, sample creation, tech-packs, all the fabric and raw material sourcing, and all the technical support, and quality control. We work with a lot of high-end labels like Vince, Theory, Ted Baker, All Saints and Paul Smith. They sell high quality products, and we have to deploy a lot of technical staff to help factories achieve and maintain those standards.
"Basically the factories are just pairs of hands doing the sewing, but we give them all the work instructions, the recipe if you like. They follow our guidance and we have technical support, and quality control to make sure the end product is what we're looking for."
Getting rid of its own manufacturing facilities has also freed the company from the challenge of steep overheads and underutilised capacity during low seasons.
Post-IPO focus
Lever Style supplies product categories ranging from suits and cashmere overcoats at one end, to T-shirts at the other – and everything in-between: shirts, bottoms, cut-and-sew knits, athleisure and denim.
But part of Szeto's vision is to grow even further in terms of product breadth, and around two-thirds of the IPO proceeds have been earmarked for expansion into additional categories by acquiring apparel suppliers in Asia.
"Some companies say they want to go vertical and they want to go upstream into fabric and downstream into retail or branding. We don't subscribe to that: we want to grow horizontally.
"We want to work with the same customers but offer a lot more product categories. Since all our customers are lifestyle brands we want to be able to offer a one-stop-shop solution to them. Some of our larger clients buy many product categories from us already, but we still haven't exhausted this yet.
"If we can acquire additional companies with know-how in different product categories we can then be a full wardrobe solution for our clients, and we believe that will really help speed up our growth." Sweaters is one product category he singles out here.
Another key area for investment is digitalisation and new technology to enhance speed and efficiency.
At a retail level, data is increasingly important, with artificial intelligence (AI) helping to predict trends for example, "but on the supply chain side, data hasn't made those inroads yet. We hope to be one of the first companies to gather and garner the power of data to help do a better job for our customers," Szeto explains.
To this end a new ERP (enterprise resource planning) system is already being implemented. But "digitally native brands want to do things quickly, and they test and react, so if you can get things quicker, say using 3D design and sampling, this will help that model.
"That's very important for us because these small brands want to do small volumes, and if we can use technology, digitalisation of the workflow, that takes away a lot of the human element and makes small orders easier.
"I'm not talking about on the factory floor, but pre-production, where you still have to have somebody go order fabrics, somebody go order buttons and trims, you have to have somebody come up with the pattern, you have to have somebody come up with the sample, you have to have somebody come up with shipping instructions, you have to have an accounting department to issue an invoice.
"Whether the order is 500 units or 500,000 units, you're still going through the same steps, and if we can automate that, it will allow us to do small orders – because right now the smaller the order it's inversely proportional in terms of overhead cost."
Automated order-taking
Aligned with this focus on serving customers faster by taking manual data input out of the equation, the company is also looking to set up an online B2B platform that automates the process for taking small-volume orders.
"You can't do 20 units using the conventional order-taking structure, which involves a team of people. But the goal is a B2B platform where there are limited choices, such as only five fabrics to choose from – but for smaller customers, that's enough. You can do repeat orders, you put in your own size charts, and then everything gets automated, gets sent to the factory floor…that's the goal."
Such a move would also enable Lever Style to reach out to a larger customer base without a substantial increase in headcount.
Going forward, "digitally-native will continue to grow as we bring on new clients. Today we're talking about mass customisation, but in the future you're talking about true customisation. Gone are the days when retailers bought 1 million T-shirts and everyone looked the same.
"Consumers increasingly want something that's their own, and these digitally-native brands are much better at catering to these niches because they don't have a big store fleet. There's a limit to how many SKUs you can have in a store, so the D2C brands are much better at segmenting the population
Article Sub Heading"Big store fleets make inventory management very difficult, because first you have to have enough traffic to pay the rent, so you can't just focus on a very small niche in the consumer market."
One of the company's largest customers is online menswear retailer Bonobos. "We make most of their chinos, and each style has around 200 fit, waist and length combinations. Imagine a store stocking 200 sizes…they would either have stock-outs or an inventory nightmare. Bonobos only has one warehouse in the whole country, and whenever something sells out they re-order from us and we replenish in just a few weeks."
Asset-light and flexible
Lever Style works with factories in China, Cambodia, Indonesia and Vietnam, the latter now being its largest production base. "We want to make good quality garments, so we need very strategic relationships [with our suppliers] so that we become the preferred customer; sometimes we're the only customer that factory has, so we take up that entire factory or that entire floor or that entire production line, and we feed it as if it's our own factory.
"A lot of the time the factories are learning something from us. We work with high-end clients so they can also pick up a little technical know-how and move up the value curve."
Amalgamating business from a lot of brands also gives the company more bargaining power with its suppliers; while its "asset-light strategy and very versatile multi-country production platform" enables it to navigate changes to trade rules, regulations and risk.
"When the [US-China] trade war came we moved a lot of our PRC production offshore. Nobody has a crystal ball; today Vietnam may be hot; tomorrow who knows? Anything can happen in geopolitics. So we want to be able to hedge our bets." China now accounts for just a minority of total production while Vietnam has the lion's share at more than half.
Prophetically, his comments came just as the novel coronavirus outbreak (Covid-19) was taking hold, with its accompanying disruptions to apparel supply chains, especially those based in China.
As well as some disruption to his own business, Szeto also warns "even more severe disruption could come if factories don't have the cash flow to survive, when it becomes a matter of cancelled production rather than delayed production."
He adds: "We expect there will be many more companies up for sale due to the increasingly difficult operating environment. Our IPO turned out to be very timely as we're now in a cash-rich position, ready to take advantage of acquisition opportunities. It's a buyers' market."
Lever Style's most recent production foray has been into India, from where it has just delivered its first shipment of shirts. "India is one of the countries that we feel has the potential to take up more garment production now that China, because of the tariff issue, is losing market share. India's got a huge population, it's got raw materials, the Modi government seems to be more pro-business, removing some of the red tape."
But Szeto doesn't expect to see production moving closer to point of sale any time soon. "Sustainability aside, I can deliver something as quickly from China as from somewhere near London if I just put it on a plane. Of course there's an issue of carbon footprint, but basically the cost advantage that you have by producing out of Vietnam or China seems to far outweigh the airfreight cost of that unit.
"And also there's a lot more production expertise in the Far East because they've been doing that for the last 20 years, whereas in the US or UK these skills have left."
Accelerating change
Sustainability is also an issue, of course, with an industry-wide push towards environmental and social responsibility along the entire supply chain. "It's here to stay and it's going to get more important because the younger consumer targeted by digitally-native brands demands it," Szeto concedes.
"We've been working on this for more than a decade; way before sustainability became a hip idea." According to the company's website, it was the first garment firm globally to partner with WWF (World Wide Fund for Nature) as a pilot member of its Low Carbon Manufacturing Program, and is also a founding member of the Hong Kong-based Sustainable Fashion Business Consortium.
It has also "developed a proprietary green wash that eliminates waste-water discharge in the laundry process," "extensively sources sustainable and circular materials," and ensures production facilities meet international certification standards in energy-saving, water-saving, wastewater treatment, and chemical management.
"Basically, change is happening, and I think change is going to accelerate. And in a way I think our industry lags behind other industries in terms of how much change we've had – so now we've got to play catch-up.
"It helps that we have a unique business model that is growing, we're taking market share, we're working with exciting companies, these digitially-native people think out of the box; a lot of the founders are from outside the industry, they're driving change and are not hampered by what was done in the past.
"I'm also trying to remind myself that we also have to do things differently in our own company. How do we bring in the right talent? How do we convince our factory partners that producing 100 units at a time is the way to go rather than looking for the 100,000 unit order? We have to figure out how to overhaul how things are done."