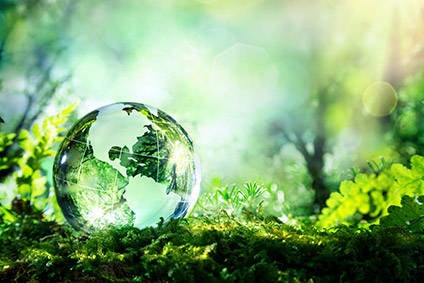 zLabels, a subsidiary of Berlin-based fashion e-tailer Zalando, is among 20 new brands that have signed up to Canopy's policy that commits brands to stop sourcing the raw material for their viscose and rayon textiles from ancient and endangered forests.
This latest cohort of fashion brands and retailers taking leadership on saving forests includes Canadian ethical clothing brand TAMGA Designs, zLabels, which develops Zalando's in-house brands, leading Swedish clothing chain MQ Retail, and Australia's modern bohemian fashion brand Spell & The Gypsy Collective.
Canopy is an environmental not for profit working to protect ancient and endangered forests by transforming the impacts of the paper and fabric supply chains. Its CanopyStyle initiative has now surpassed 125 brand partners representing over US$134bn in annual revenue.
All partner brands have committed to eliminate their use of ancient and endangered forests, as well as advance conservation solutions in landscapes of hope such as Indonesia's Leuser Ecosystem, Vancouver Island's rainforests and Canada's Boreal forest. The Leuser Ecosystem is the last place on earth where the Sumatran elephant, rhinoceros, tiger and orangutan co-exist within one area. Vancouver Island is ground zero for many of the last remaining stands of thousand-year-old cedars, ancient Douglas Fir and spruce which store vast amounts of carbon and support biodiversity, while the Boreal forest is the largest source of unfrozen fresh water on Earth, says Canopy. With today's announcement, 125 brands are now part of the CanopyStyle initiative and will be working for the long-lasting transformation of the rayon-viscose supply chain to protect these ecologically-rich forests. CanopyStyle partners are also prioritising the development of next-generation solutions such as alternative fibres and circular economy sourcing.
"The addition of 20 brands and designers from three continents is a clear signal of CanopyStyle's continued and strengthening momentum around the world," says Nicole Rycroft, founder and executive director at Canopy. "The transformation of the viscose supply chain is going to be a game changer for our climate, for the lasting protection of forests, and for the advancement of traditional communities' rights."
In recent months, Canopy and its brand, retail and design partners have catalysed what it calls "significant transformation" of the viscose supply chain. Through work with producers and other industry stakeholders, 25% of the global viscose supply has now been verified at low risk of originating from ancient and endangered forests. An additional 35% of rayon supply is currently in the CanopyStyle Audit process and six next generation solution enterprises are working with Canopy to bring their innovative technologies to market at scale.