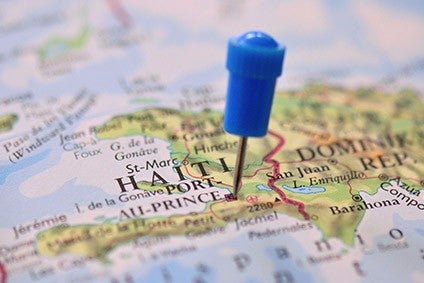 According to the Associated Press which cited a statement, S&H Global, whose parent company is Korea's Sae-A Trading, has shifted its production operations to the Caribbean and Central America following strikes and social unrest that have led to numerous delays in shipments, order cancellations and other problems. 
In 2011, Sae-A Trading invested $70m in a new factory that was said to provide jobs for 20,000 Haitian workers.
Just Style understands S&H Global was operating out of a remote free trade zone where it is difficult to find workers.
The company kept the factory open through the civil unrest but had chosen to move the operations to Guatemala towards the end of last year.
Sae-A Trading did not respond to requests for comment and S&H Global could not be reached.
In 2021, Haiti's apparel sector was suffering a backlash of social, economic, and political problems, which saw the assassination of its president Jovenel Moïse in July.
Then a month later at least 1,419 were known to have died in a 7.2 magnitude earthquake that hit the country.
The country is a small but important part of the apparel supply chain. According to the American Apparel & Footwear Association (AAFA), the industry represented 1.36% of apparel imports to the US in 2020, ranking number 14 overall.
A recent report from the US International Trade Commission (USITC) revealed US preference programmes have played "an important role" in the trade relationship between the US and Haiti and the development of Haiti's apparel sector.
The report details that preference programmes have helped the sector continue to attract investment despite a difficult political and social landscape and risks of natural disasters.
As a result of the Caribbean Basin Trade Partnership Act (CBTPA) and the Haiti-specific trade preference programme (Hope I/HOPE II/HELP), US apparel imports from Haiti quadrupled, increasing from US$231m in 2001 to $994m in 2021, with T-shirts accounting for a large proportion of the increase. In 2021, 23.6% of total imports ($260.4m) entered the US under the CBTPA programme and 67.9% ($751.3m) under the HOPE I/HOPE II/HELP programme.