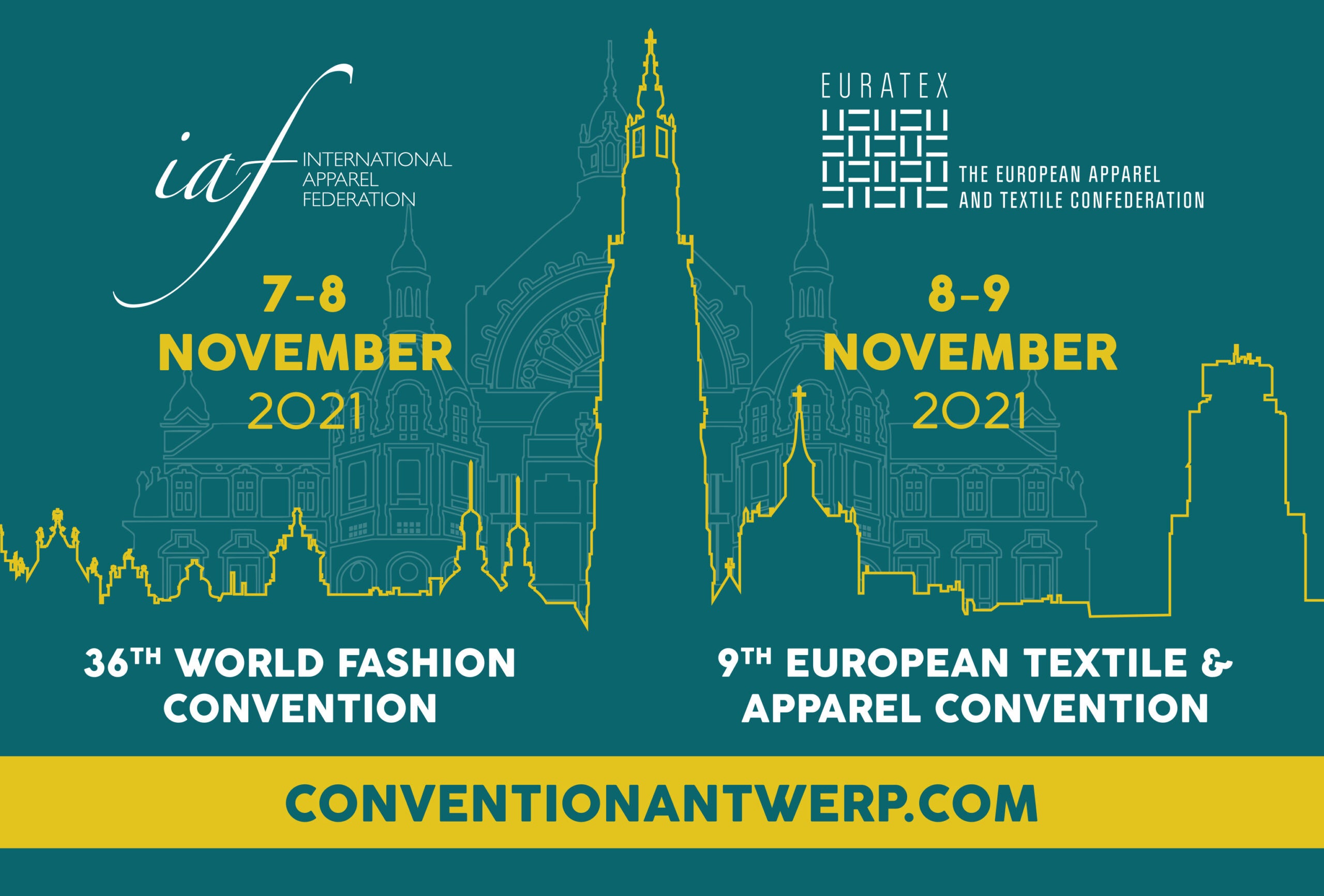 The 36th IAF World Fashion Convention will kick off in less than two weeks at the Antwerp Hilton Old Town in Belgium.
Joining Ryder and Sävman on the speaker roster is Miran Ali, managing director of Bitopi Group and vice president of the Bangladesh Garment Manufacturers and Exporters Association (BGMEA), and Mehmet Kaya, CEO of TYH Tekstil.
The theme of the IAF Convention, 'Transition of the Global Fashion System' will be approached through the perspective of collaboration in the global supply chain, organisers say.
Sessions focusing on new business models, digitalisation, supply chain resilience, and transparency will all highlight the necessity of buyers and their suppliers working together to create the transition the apparel industry needs. The composition of the Convention's delegates, from across the world and spanning the supply chain with a strong representation of (SME) brands and manufacturers further highlights the Convention's core message: Buying brands, retailers and supplying manufacturers rely on each other equally to create supply chains that are resilient enough to withstand the rough ride of the apparel industry's transition. 
For example, one of the sessions on new business models, named 'E-Fashion in Manufacturing' and led by analyst and adviser John Thorbeck, brings together a US manufacturing brand, a European fashion technology company, and an Asian manufacturer. Brad Ballentine of Fox River Mills, Gonçalo Cruz of PlatformE and Stanley Szeto of Lever Style will be interviewed by John Thorbeck on the way their businesses reflect the industry's transition and how risk shared across the supply chain and the quest for zero waste are key elements of that quest. 
The Convention will be a physical event, with the organisers noting a nearly full house.
Taking place on 8 November, the IAF Convention will run back-to-back with the ninth European Apparel and Textile Confederation (Euratex) Convention which will be held in the same venue on the following day.
Euratex's conference's theme is 'A new paradigm for the European Textile and Clothing Industry' – also emphasising transition.
To facilitate those delegates who are not able to be physically present, both the IAF and the Euratex Conventions will be live-streamed and recorded. 
Click here to purchase online tickets and here to read Just Style's recent interview with outgoing IAF president, Han Bekke.