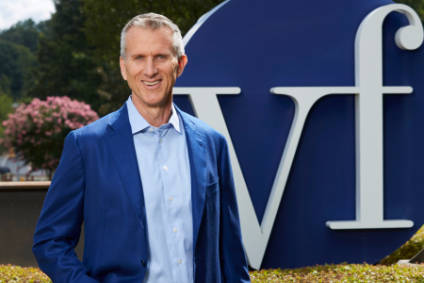 US apparel giant VF Corp says about 60% of its owned and partner stores in China have been temporarily closed due to efforts to mitigate the spread of coronavirus – but notes it is not yet possible to gauge the impact on its supply chain.
"While the coronavirus will impact our financial results in the Asia Pacific region in the near term, VF's growth opportunity in China and across the Asia Pacific region is significant and the fundamentals of our business are strong," says CEO Steve Rendle. "VF is well-positioned to navigate the impact of the coronavirus situation given the diversity of our business and operating model in other key geographies."
VF, which is one of the world's largest apparel, footwear and accessories companies and boasts a diverse portfolio of brands, including Vans, The North Face, Timberland, adds that stores that remain open have experienced "significant" declines in retail traffic.
In Fiscal 2019, the Asia Pacific region and mainland China represented 12% and 6%, respectively, of total VF revenue.
"While it is not possible to gauge the impact to our supply chain at this point, approximately 16% of VF's total cost of goods sold is sourced directly from mainland China, of which 7% is bound for the US market," the company said in a statement today (7 February).
It added the impact of the coronavirus was not contemplated at the time VF provided its adjusted fiscal 2020 outlook on 23 January, noting it will provide an update as to the operational and financial impacts of the coronavirus its fourth-quarter fiscal 2020 conference call in May.
VF Corp had lowered its full-year guidance after missing Wall Street estimates for third-quarter revenues last month. In its earnings release, the company said it expected full-year revenues to be around US$11.75bn with adjusted earnings per share forecast at around $3.30.
The business is the latest to address the impact of the coronavirus with US sporting goods giant Nike, Capri Holdings, owner of the Michael Kors and Jimmy Choo brands, and Ralph Lauren making similar statements this week.
Click here for additional insight: Is coronavirus a threat to the clothing industry?