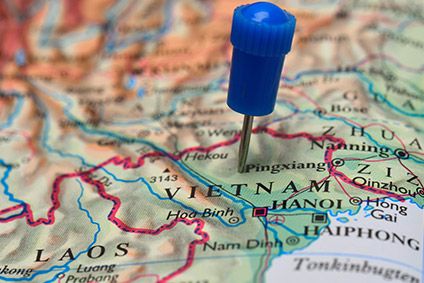 Citing results from a survey carried out in September by the trade bodies representing footwear and apparel manufacturers in Vietnam, LEFASO and VITAS, the VinExpress newspaper said more than 12% of local firms have had their customers cancel and demand compensation for breach of contract with late delivery, some 21% saying orders had been cancelled without other demands.
Nearly half of the respondents in Vietnam blamed late delivery on prolonged social distancing measures.
Delays have resulted in some customers shifting orders to other countries.
Citing Do Quynh Chi with the Research Centre for Employment Relations, VinExpress said the shift is expected to continue for the next five months, but is likely to be temporary and centred around meeting shopping demand for later this year in Europe and the US.
Garment and textile exports fell 44.2% year-on-year to around US$700m according to LEFASO.
Earlier this month the US welcomed news Vietnam addressed its concerns in the Vietnam Timber Section 301 investigation. American Apparel & Footwear Association (AAFA) president and CEO Steve Lamar said the organisation is pleased that American apparel, footwear, and accessories imports from Vietnam will not be subjected to additional tariffs.