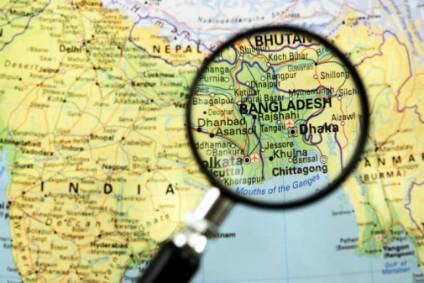 Around 800 garment factories in Bangladesh have resumed operations, just weeks after the country's apparel industry body advised facilities to remain closed during the Covid-19 pandemic.
According to reports, Rubana Huq, president of the Bangladesh Garment Manufacturers and Exporters Association (BGMEA), has said she was under pressure to reopen factories after the pandemic cost the industry more than US$3bn in orders that were cancelled or suspended.
On Friday (24 April), the BGMEA advised its members: "To keep the economy running, and considering the overall situation, BGMEA will advise you on opening of factories. Until this direction is received, you are kindly requested not to ask workers (who are in their villages) to return to Dhaka."
The industry body had planned to adopt "a zone-wise staggered approach" to opening factories in a limited capacity, whereby in the first phase only workers living near the factories should be asked to return to work.
However, a spokesperson for the BGMEA confirmed that 600 factories opened yesterday and that number has now risen to 800 today (29 April). Workers living near the factories are understood to be the first to return to the production lines, adhering to health and safety protocols.
In an update on its Facebook page, the BGMEA said yesterday: "Some of the factories in our organisation with limited population have already started following draft instructions created by [BGMEA]. Everyone is trying to build a healthy environment at their own safe workplace. Because workers are our wealth. And it is important for this, specific protection, security and hygiene, such as maintaining social distance, measuring temperature at gate, hand wash, hand wash during access, supply of staff, etc.
"The workers outside Dhaka are also requested not to return."
Like many other clothing export nations, Bangladesh has suffered as brands and retailers cancel and postpone orders due to lockdowns resulting in stores closing globally.
The latest BGMEA estimate suggests 1,150 factories with 2.28 million workers have seen export orders worth US$3.18bn cancelled or suspended by global retailers and brands.