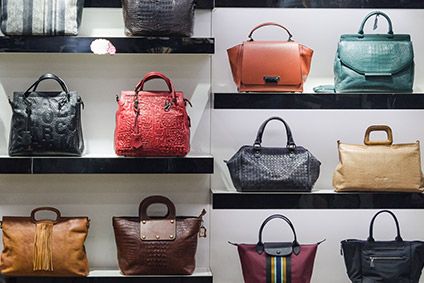 The American Apparel & Footwear Association (AAFA) has testified against new tariffs proposed by the US on French imports, which includes handbags, in a move it says could impact both domestic workers and consumers.
The Trump Administration last week said it may slap duties of up to 100% on US$2.4bn worth of French imports of Champagne, handbags, cheese and other products. It argues that France's new digital services tax will harm US tech companies.
In a testimony to the Office of the US Trade Representative (USTR) yesterday (7 January), AAFA SVP for policy, Nate Herman, said: "If a punitive tariff is imposed by the US government, our members will be forced to source fewer handbags, which will obviously lead to lower sales, which impacts our workers – American workers. Or, our members will be forced to charge higher prices, which again will lead to lower sales, which again impacts our workers – American workers. This is quite literally a tax that hits Americans in the pocketbook."
According to the AAFA, over 99% of all handbags sold in the US today are imported. Handbags are no longer made in America, and haven't been for decades.
As a result, US companies imported more than 1.4m handbags from France in 2018, more than double 2017 imports. And American workers design, develop, market, and sell the handbags to US consumers.
"The selection of handbags for retaliation baffles us as they have nothing to do with this tax, or even with digital services," Herman continued.
"Because of this lack of connection, they will also do nothing to change the behaviour of France in this dispute. Yet, retaliation against these products, if implemented, will have a significant impact on our industry, and our American workers."