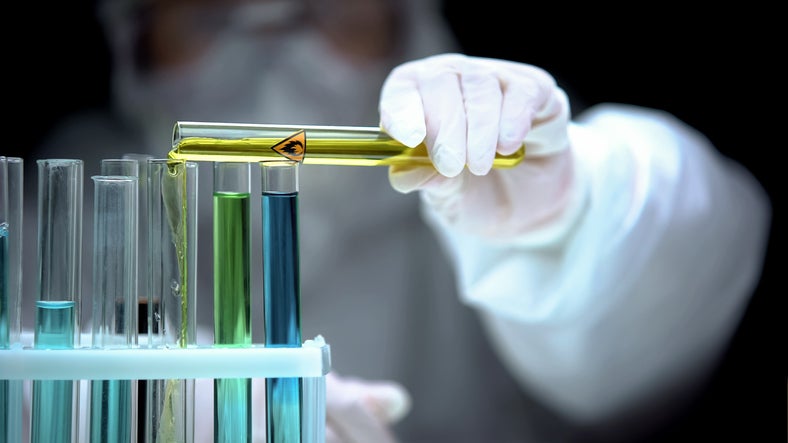 The 23rd edition of the AAFA's Restricted Substance List (RSL) now includes restrictions on per- and polyfluoroalkyl Substances (PFAS) as a class of chemicals.
PFAS are a diverse and long-lasting class of chemicals used to make fluoropolymer coatings and products. These can resist oil, water, grease, heat and stains.
However, the United States Environmental Protection Agency explains that because of their widespread use, PFAS are "found in the blood of people and animals all over the world and are present at low levels in a variety of food products and in the environment", causing "harmful health effects".
Last year, the AAFA's RSL revealed that counterfeit fashion goods contain dangerous levels of chemicals and heavy metals.
AAFA president and CEO Steve Lamar says that this is a time when "counterfeiters are manufacturing with no regard for product safety. Indeed, they are allowing dangerous levels of chemicals and heavy metals (like arsenic, cadmium, phthalates, lead, and more) in the illicit products they sell to unwitting consumers."
The RSL is an an open-industry resource available to both AAFA members and the broader apparel sector. It covers all banned and restricted chemicals and substances for finished apparel, footwear, accessories, and home textile products, identifying the most restrictive regulations worldwide.
First published in 2007, the RSL is produced by AAFA's RSL Task Force. The list is reviewed and updated regularly to reflect the latest global regulatory changes. The 23rd edition covers 12 categories with more than 250 chemicals.
This week, the AAFA is also hosting its industry-wide 2023 Product Safety & Compliance Seminar in Long Beach, California.