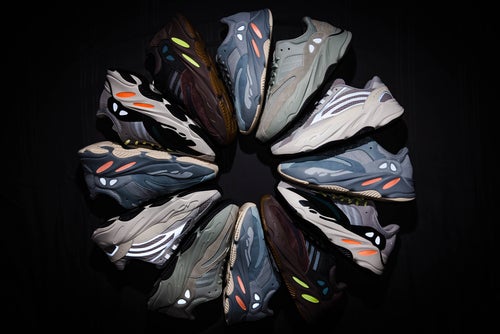 Sportswear giant Adidas, has announced its plans to make available a selection of remaining inventory of adidas Yeezy products, with the initial release set for the end of May 2023.
As part of its commitment to combating discrimination and hate, including racism and antisemitism, a significant portion of the released products will be donated to various organisations. Among the recipients are the Anti-Defamation League (ADL) and the Philonise & Keeta Floyd Institute for Social Change.
This release marks the first opportunity for consumers to purchase Yeezy products since Adidas terminated its partnership with the brand in October 2022.
The available products will include existing designs as well as designs initiated in 2022 for sale in 2023. While further releases of existing inventory are being considered, the timing for these releases has yet to be determined.
Since ending the Yeezy partnership, Adidas has been exploring various options for the remaining Yeezy inventory. The company sought feedback from a diverse group of stakeholders, including employees, organisations, communities, and consumers, to determine the responsible management of the products. Adidas honoured the production orders that were already committed after terminating the partnership to support its supply chain partners and prevent negative impacts caused by cancellations.
Adidas CEO Bjørn Gulden said: "After careful consideration, we have decided to begin releasing some of the remaining Adidas Yeezy products. Selling and donating was the preferred option among all organisations and stakeholders we spoke to. We believe this is the best solution as it respects the created designs and produced shoes, works for our people, resolves an inventory problem, and will have a positive impact on our communities. There is no place in sport or society for hate of any kind and we remain committed to fighting against it."
Jonathan A. Greenblatt, CEO of the Anti-Defamation League, expressed appreciation for Adidas' response, particularly during a time of rising antisemitism globally. He said: "Their leadership, in not only condemning anti-Jewish hate but lending their support for education and other initiatives, is exemplary and a model for other public companies to emulate. We thank them for their ongoing dialogue around their remaining inventory and their vested interest in tackling issues of prejudice and hate."
Adidas will collaborate with the Philonise & Keeta Floyd Institute for Social Change, headed by Philonise Floyd, brother of George Floyd. The partnership aims to drive community programs focused on sports and education, leaving a lasting legacy in the fight against discrimination.
Adidas notes that this announcement does not currently impact its financial guidance for 2023.