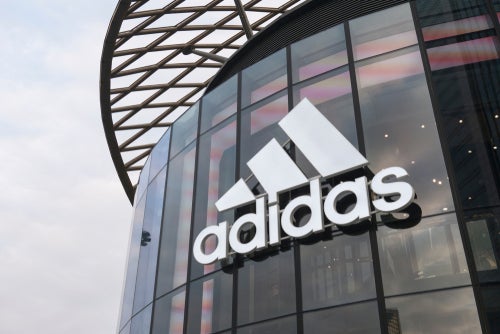 The Pay Your Workers campaign, endorsed by 260 civil society organisations globally, including dozens of unions representing garment workers, will take to the streets in a global week of action, from 24 to 30 October, to call on adidas to "respect workers' rights in its supply chain".
In actions in front of retail stores and factories, workers, unionists, and other activists will draw attention to the "massive wage theft that occurred during the pandemic, as brands sought to exploit the global health crisis to increase profits".
Workers' and unionists' voices will be heard directly from countries such as Indonesia and India that workers organisations say are rife with underpayment.
The action has been organised by the Bangladesh Garment & Industrial Workers' Federation, Workers United and Clean Clothes Campaign. They claim that most of Adidas' production takes place in countries where there are inadequate social protection systems, if any, and these are usually very weakly enforced, meaning workers often do not have any source of income if they lose their jobs.
Workers in Indonesia, Cambodia, and other key Adidas production countries have been facing hunger and are accumulating debt to afford rent and food for their families, they add.
In 2021, Adidas booked a net profit of over US$2.3bn, but the organisations and unions say the brand refuses to take responsibility for wage theft in its supply chain. In Cambodia, they claim that over 30,000 workers in eight factories that produce Adidas apparel are owed $11.7m.
Actions will take place around the world in over 20 cities, including Berlin, Los Angeles, Milan, and Dhaka.
A new campaign website notes: "As one of the largest sports apparel companies in the world, Adidas has a great opportunity – and obligation – to take action to meet its commitments to garment and footwear workers by joining negotiations with union representatives and sign a legally binding agreement to ensure remediation for wage theft and respect for workers' rights".
A spokesperson for Adidas told Just Style: "We reject the allegations. Throughout the pandemic, Adidas has been committed to ensuring fair labour practices, fair wages and safe working conditions throughout our global supply chain. We continued to uphold our standard manufacturing terms, including worker rights protection. Ensuring business continuity and a functioning supply chain has kept workers in jobs. We continued to be committed to ensuring legal compliance in terms of pay and benefits for all workers and tracked the working conditions in each and every factory."