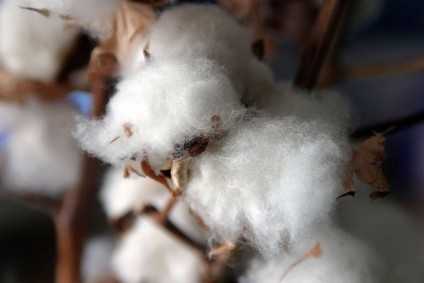 German sportswear giant adidas has topped the 2020 Sustainable Cotton Ranking, with H&M taking the third spot in the assessment of companies that use a significant amount of cotton.
Published by Pesticide Action Network (PAN) UK, Solidaridad and WWF, the ranking reveals progress by big brands toward more sustainable cotton. It assessed 77 companies that are each estimated to use more than 10,000 metric tons of cotton lint annually.
Adidas moved from sixth place in the last ranking to first place, scoring 79.2 out of 100 points; up from a score of 47.5 in 2017. The company is now sourcing 100% of its cotton from sustainable sources. Ikea, previously the most established brand for sustainable cotton, is now in second, with H&M (77.4) in third. M&S is the 'best UK performer' (66.1).
While 21% of global cotton production is now more sustainable, only 5% of the total global production is actively bought as sustainable by retailers and brands, the groups say. The rest has to be sold as conventional cotton, because not enough of the big brands explicitly shop for more sustainable cotton.
"Shockingly, three-quarters of sustainable cotton is still sold as conventional cotton," says Isabelle Roger, global cotton programme manager, Solidaridad Network. "Farmer groups end up selling the majority of their more sustainable produce as conventional cotton, due to lack of demand. If the failing brands took their responsibilities seriously, this wouldn't be an issue."
Meanwhile, the number of companies lagging behind is largely unchanged since 2017. Around one-third of companies, including global names like Amazon, Footlocker, Max Mara, Giorgio Armani, Trendy International Group (in a joint venture with SuperDry) and Forever 21, all scored zero in the ranking.
Companies with scores that placed them in the 'well on the way' category included Gap, Inc, Tesco, Benetton Group, Esprit, PVH, Columbia Sportswear Company, Hugo Boss, and Target.
Nike, H&M and C&A Group are among 11 big brands to have committed to sourcing 100% of their cotton from more sustainable sources by the end of this year.
However, only 23 companies report on the absolute volume of more sustainable cotton they source, and most have shared this in confidence with the researchers. Only 11 companies publish how much cotton they source in total, the groups said.
"Companies are not transparent enough about their supply chains and purchasing practices," says Keith Tyrell, director of PAN UK. "We need to see more time-bound targets, higher proportions of more sustainable cotton being sourced, and transparency on where their cotton really comes from."