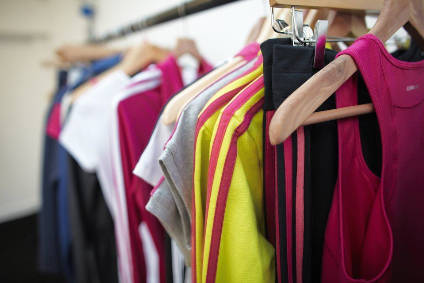 German sporting goods giant Adidas is increasing its use of air freight and looking for additional capacity from suppliers to try to mitigate the impact of supply chain shortages that weighed on its business in the first quarter.
Earlier this year the company said it was experiencing a strong increase in demand for mid-priced apparel that it was struggling to fill, and warned this would hit sales growth in the first half of 2019, particularly in North America.
The company now says it hopes to fix these supply chain challenges by the end of the year.
Speaking on the company's first-quarter earnings call last week, CEO Kasper Rorsted said the company had "gone through all of our suppliers" to find additional capacity. It is also moving to overtime "with those where it makes sense" and has also brought in new capacity.
"We have contracts in place that ensure we will have no supply constraint as of 2020. That means, what we are speaking about right now is a temporary setback, but it's hitting the first three quarters of this year."
Adidas said the upcoming air freight cost "will be substantial for the following two quarters to come."
Not only will the air freight costs hit margins, but there will also be a EUR200m to EUR400m hit to revenues, mainly in North America.
Last week Adidas said the shortage of mid-priced apparel meant sales growth was likely to be between 3% and 4% in the first half of 2019 – followed by an acceleration during the second half of the year as supply catches up with demand.