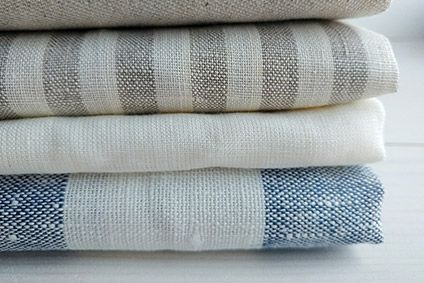 Indian textile and viscose staple fibre manufacturer Grasim Industries – part of conglomerate Aditya Birla Group – has acquired the Indian arm of Söktas, a Turkish manufacturer of shirting fabric for Rs.165 crore (US$23.5m).
Soktas India Private Limited, or SIPL, is a wholly owned subsidiary of SöktasTekstil Sanayi ve Ticaret A.S., a producer and marketer of fabrics, with its main facilities in Soke, Turkey.
A manufacturer and distributor of premium cotton fabrics, SIPL also has a manufacturing facility in Kolhapur, Maharashtra. Its plant capacity is about 10m metres per annum of finished fabric. SIPL sells premium fabrics in India under the Soktas, Giza House and Excellence by Soktas brands and is also a supplier to some Indian and global menswear brands. In fiscal March 2018, SIPL reported revenue and EBITDA of INR186cr (US$26.24m) and INR31cr (US$4.4m).
Parent company Aditya Birla said in a tweet today (6 March) the acquisition marks the firm's expansion into the Indian cotton market.
We are India's top linen fabric manufacturer and we strive to be bigger. With @GrasimInd acquiring Soktas India Private Limited, we are now in pursuit to become the leading manufacturer and distributor of cotton fabrics. Read more: https://t.co/WpoHlkLISl pic.twitter.com/v0hPdhwcjA

— Aditya Birla Group (@AdityaBirlaGrp) 6 March 2019
Thomas Varghese, business head of textiles at the Aditya Birla Group, said: "The acquisition is in line with Grasim's linen business strategy to strengthen its presence in the premium fabric market. Increasing disposable income, fashion and quality orientation of Indian consumers has resulted in an increase in the demand for premium fabric over the years. This acquisition is a compelling strategic fit, and further strengthens our leadership in the premium cotton and linen fabric market in India."
Muharrem Kayhan, chairman at Soktas Tekstil Sanayi ve Ticaret, added: "We have no doubt that SIPL will continue to grow under the leadership of Grasim. We look forward to the ongoing success of our brands in the subcontinent and beyond."