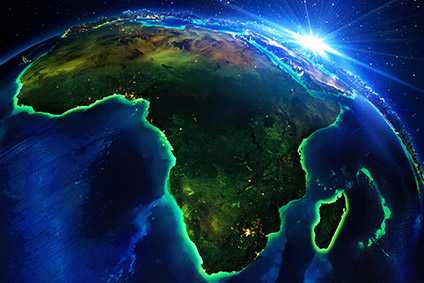 With more than 50 countries signed up to the African Continental Free Trade Area (AfCFTA), discussions across the trade bloc are now focusing on how it will operate.
The treaty has secured support from 54 out of 55 African states – Eritrea is the exception – to create a pan-African free trade zone with a combined population of more than one billion people and a combined gross domestic product of more than US$3.4 trillion.
Included within the signatories are key garment producing countries Kenya, Morocco, Madagascar, Mauritius, Egypt, Ethiopia, South Africa, Lesotho and Tunisia.
The AfCFTA came into force in May this year, after securing the required minimum of 22 ratifications by African Union (AU) member states. Since then it has been ratified by 27 out of the 54 member states.
It was officially launched on 7 July, with the new zone intended to boost intra-African trade, for example by scrapping tariffs. Trade between African countries currently amounts to only 15%, compared to around 47% in America, 61% in Asia and 67% in Europe, according to data from the United Nations Conference on Trade and Development (UNCTAD) for 2015 to 2017.
But the AfCFTA could radically change that, and if the agreement is fully implemented the gross domestic product of most African countries could increase by 1% to 3% once all tariffs are eliminated.
The AfCFTA will be governed by five operational instruments: rules of origin, the online negotiating forum, the monitoring and elimination of non-tariff barriers, a digital payments system, and the African Trade Observatory.
Questions relating to customs regulations and rules of origin still need to be clarified, and this must be done within the next 12 months as the AU countries have set 1 July 2020 as the start date for implementing the free trade area.
According to research by UNCTAD, rules of origin – the criteria that define the conditions that firms must comply with in order to authenticate that their goods originate from the FTA are and are thus eligible for preferential treatment within the FTA – could make or break the African Continental Free Trade Area (AfCFTA), and should be as simple, transparent, business friendly and predictable as possible.
Its Economic Development in Africa Report 2019 notes that the AfCFTA is expected to boost intra-African trade by 33% once full tariff liberalisation is implemented, attracting additional intra-African investments and creating market opportunities to foster Africa's industrialisation through regional value chains.
However, many of these gains could be undermined if rules of origin are not appropriately designed and enforced to support preferential trade liberalisation, whereby member countries scrap import tariffs and quotas among themselves on most traded goods, in order to confer a competitive advantage to firms within the FTA.
The report also warns that if rules of origin are made too costly or complex to comply with, firms may instead forego these preferences and choose to trade with partners outside the AfCFTA.
Once implemented, the free trade agreement will require member nations to eliminate tariffs from 90% of goods traded between them, including clothing, within five years. A special dispensation has also been tabled for seven LDCs (least developed countries) – including Ethiopia and Madagascar – giving them a 15-year period to reach 90% of tariffs.