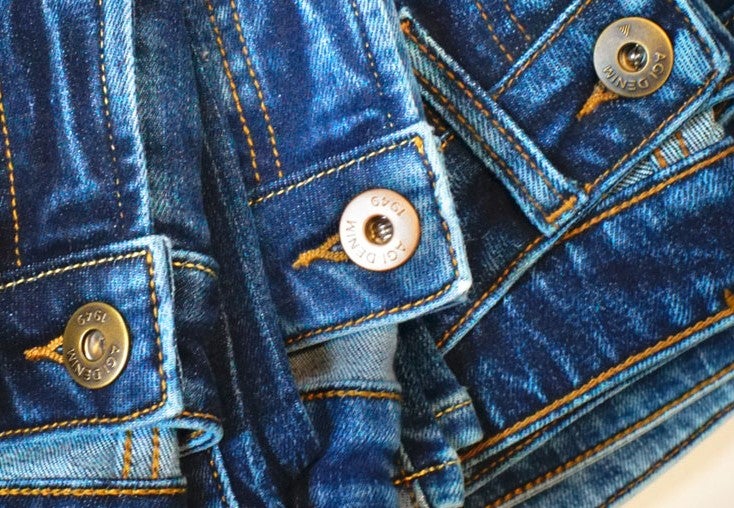 AGI Denim says it is proud to become Pakistan's first company to achieve a B Corp Certification.
"We are honoured to be part of a network that focuses on a more responsible future," AGI said in a statement. "B Corporations place the highest standards on socially conscious business practices for people, communities, and the planet. AGI Denim has been constantly evolving to keep its stakeholders, above everything else. We're working hard to find the perfect balance between profit and purpose to help shape the future.
"With this certification, our focus has become more honed on doing better for our communities and becoming more equitable as we move forward."
B Corp Certification is a designation that a business is meeting high standards of verified performance, accountability, and transparency on factors from employee benefits and charitable giving to supply chain practices and input materials. In order to achieve certification, a company must:
Demonstrate high social and environmental performance by achieving a B Impact Assessment score of 80 or above and passing our risk review. Multinational corporations must also meet baseline requirement standards.
Make a legal commitment by changing their corporate governance structure to be accountable to all stakeholders, not just shareholders, and achieve benefit corporation status if available in their jurisdiction.
Exhibit transparency by allowing information about their performance measured against B Lab's standards to be publicly available on their B Corp profile on B Lab's website.
This news comes after AGI Denim undertook an end-to-end cotton traceability pilot with Oritain, a New Zealand firm specialising in scientifically verifying origin, in April this year.
Oritain, which has mapped over 90% of the world's cotton to date, uses forensic science and statistics to detect naturally occurring elements in fibre. As cotton grows, it absorbs a unique ratio of elements from its local environment, what they call an "Origin Fingerprint".
Once an "Origin Fingerprint" has been generated, it cannot be tampered with, replicated or destroyed. Unlike other traceability systems, Oritain's is a product test and will identify any tampering. Products can then be tested at any point in the supply chain to verify origin claims and mitigate against the chance of social and environmental risks.
After testing fabric samples provided by a major US-based retail partner of AGI Denim, Oritain 100% verified that the supplier used only traceable fibres from Pakistan, the US and Ivory Coast, consistent with the fabrics' stated country-of-origin information.
The denim mill said that this made it the first in Asia and only the second in the world to successfully execute such a pilot alongside Oritain. It added that the trust inspired in partners and consumers by this guarantee of traceability would encourage a continued focus on manufacturing for a "planet-friendly" future, with transparency as a key cornerstone.
Executive director at AGI Denim, Mr. Hasan Javed, commented: "Now more than ever before, the end consumer is interested in where cotton and [other] fibres were sourced from when they buy a pair of jeans. Oritain is the gold standard in transparency and traceability, and it has a very complex and robust system for tracing the origin of fibres. After several months of collaborating with them, we were able to get stellar results through our fully vertical set-up, where each sample was 100% consistent with the claimed origin. These sorts of partnerships will allow brands and retailers complete peace of mind when sourcing from suppliers."
In April, AGI Denim agreed the first global production partnership with Panda Biotech to use US-grown industrial hemp that can be tracked and traced back to its American farmers.