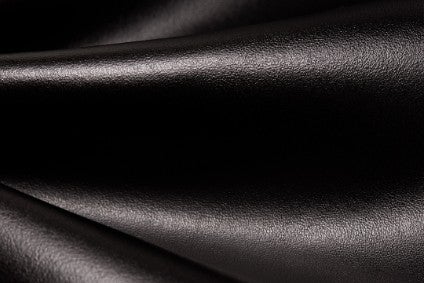 NFW was founded in 2015 and is based in Peoria, Illinois. It develops technologies based on the sustainable use of plants and natural fibres, including its Mirum plant-based leather which is made with natural polymers. The firm's finished materials are never coated in polyurethane and use no synthetic binders.
Following its investment, Allbirds will introduce Plant Leather – what it claims is the world's first 100% natural plant-based leather alternative – to its suite of open-source eco-materials.
With as much as 40 times less carbon impact than leather and 17 times less carbon than synthetic leather made from plastic, Allbirds's Plant Leather – made with vegetable oil, natural rubber and other bio-ingredients – is the most sustainable and scalable leather alternative, according to the San Francisco-based firm.
Allbirds plans to release a footwear product with Plant Leather in December 2021.
"For too long, fashion companies have relied on dirty synthetics and unsustainable leather, prioritising speed and cost over the environment," says Joey Zwillinger, co-founder and co-CEO of Allbirds. "Natural Fiber Welding is creating scalable, sustainable antidotes to leather, and doing so with the potential for a game-changing 98% reduction in carbon emissions. Our partnership with NFW and planned introduction of Plant Leather based on their technology is a step on our journey to eradicate petroleum from the fashion industry."
Allbirds adds, as we get ever closer to an irreversible environmental tipping point, its investment in the challenging work of creating truly scalable green solutions is representative of a new, necessary direction for the private sector.
"Rather than viewing investing in sustainability as a sunk cost, Allbirds has demonstrated how climate-conscious businesses can thrive while prioritising collaboration over competition, and ultimately accelerating the demand for green technology," it says.
"There is urgent work to do, and it can't be done alone. The business community must all be willing to invest in a greener future. As Allbirds drives towards a bigger goal of emitting zero carbon, it is proving that a sustainable future is possible, but only if all businesses are held accountable for their environmental impact."
Luke Haverhals, CEO and founder of Natural Fiber Welding, adds humanity's dependence on plastic and other petroleum-based products has created a scarcity mindset that is unsustainable both for everyone's quality of life and the future of this planet.
"A new era, one of abundance, will come from the creation of technologies based on sustainable and regenerative methods. At NFW, we have developed technologies like Mirum that rely on plentiful natural materials, not petroleum and plastic. We're proud to partner with a brand helping to lead the charge into the next era. By taking responsibility over their supply chain and the products they source, Allbirds continues to set an example for eliminating our dependence on fossil fuels while continuing to give their customers the quality and performance they expect."
Last month, NFW announced 110,000 square feet of new manufacturing space for Mirum production.
The expansion more than doubles the start-up's manufacturing footprint and means it can eventually produce "tens of millions" of square feet of Mirum per year for global brand partners within this new space, which will also house some Mirum business and R&D functions.
Ralph Lauren Corporation took a minority stake in NFW last August amid plans to help scale the firm's patented process and to develop first-of-its-kind performance apparel made from natural, sustainable materials.