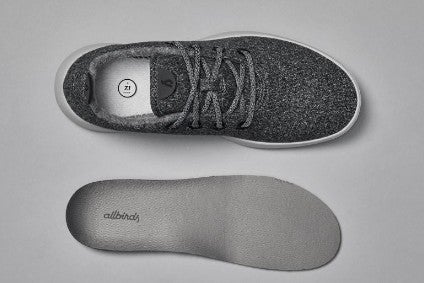 Shares in Allbirds reportedly surged 91% on the first day of trade following its initial public offering (IPO) announcement to give the company a valuation of more than US$4bn.
Allbirds makes sneakers out of natural materials including wool and sugarcane and has sold more than 8m pairs of shoes to over 4m customers globally, including 3.3m customers in the US since its 2015 debut.
On Tuesday (2 November) it increased its offering to 20.2m shares at $15 each, up from the original target of 19.2m shares which it would sell between $12-14. 
In its IPO prospectus, the company said: "Our rapid growth validates our value proposition and compelling business model," noting net revenue has grown from $126m in 2018 to $219.3m in 2020, representing a compound annual growth rate (CAGR) of 31.9%.
"As we reflect on our first five years, it is clear that nothing matters more than the people we journey with," Allbirds founders Tim Brown and Joey Zwillinger said. "More than anything, the completion of this IPO is a tribute to the Flock, our partners and collaborators, and our families who have believed in our vision and helped shape it into what it is today—the opportunity to build a category-defining brand to tell our grandkids about. We hope you join us on this journey."