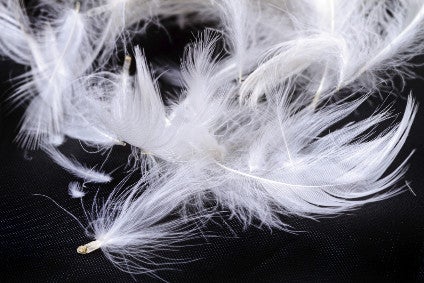 Down supplier and processor Allied Feather & Down says it has benefitted from a continued effort to open its latest factory in Montreal, Canada, as it moved to "strategically localise" its facilities in response to the Covid-19 pandemic.
The firm opened the site understanding the need for strategically located facilities and capping off a period of expansion over the last two years that includes new facilities in Vietnam, Myanmar, Czech Republic.
"We found that by expanding into strategic regions, we could better serve our partners by offering materials from local supply chains with the service and quality needed by the largest brands. This type of supply chain, we realised, could also provide products faster and with less impact on the planet and with the highest levels of traceability," says Daniel Uretsky, president of Los Angeles-based Allied Feather & Down.
"This is a regional approach to a global supply chain that adds flexibility with an emphasis on localisation and is part of the reason Allied was able to get back up to speed quickly after the Covid-triggered global shutdown. Not one of Allied partners saw any supply disruption from our end."
As a global company with regional down sourcing and processing capabilities, investing in new facilities positioned Allied to weather a wide range of supply chain disruptions, including the Covid-19 pandemic and other potentially devastating future viruses, the firm says
"Much like climate change's impact on extreme weather events, we see the current pandemic as a potential beacon for things to come," Uretsky explains. "We increasingly have to deal with increasingly significant bird flu outbreaks and feel that these types of massive viral outbreaks may be part of a new normal. Setting up our supply chain with diversity from our expansion positions us nicely to continue to supply all our partners with the sustainable insulation they need even in the event one or two regions have to cull entire flocks or countries get locked down as they have been recently."
The group says it looked at its global footprint and how expansion could actually decrease overall carbon emissions.
"It's no secret that down, as sustainable as it is, can be shipped around the globe for processing and production," Uretsky adds. "We wanted to look at how we could reduce these transit times as part of our overall carbon reduction initiative."
The result led to the opening of several new facilities worldwide, cementing facilities in Kamyk, Czech Republic; Vietnam; Myanmar; Montreal; and building now in North Carolina.
"We were already building the supply chain of the future with our focus on sustainability, transparency and traceability. We are simply doubling down on that effort for the sake of the future of our company, those companies that rely on us, and for those local communities we are a part of," says Uretsky.
"Working with local supply chains and production on three continents allows us to pivot so even in the time of crisis, our partners can rest assured knowing that not only will there be no disruptions, but we will be there for those in need to do our part to make a safer, more inclusive and generally better planet."