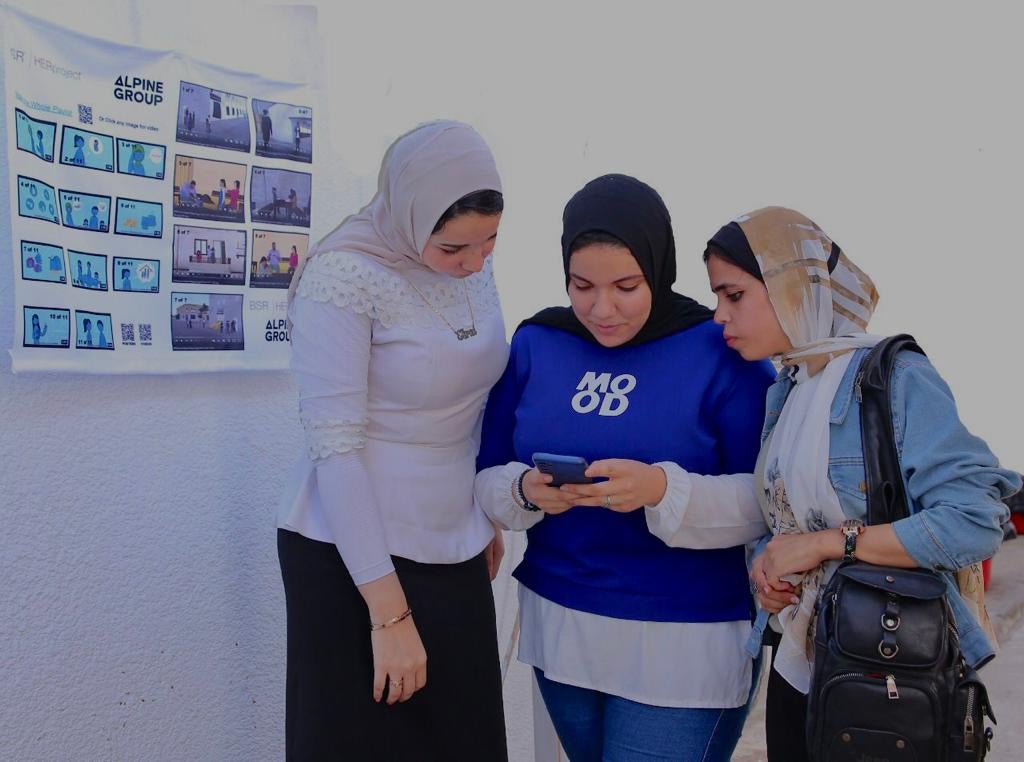 Alpine Group says the partnership with HERfinance will facilitate the livelihoods of women working in global supply chains and empower them to harness the benefits of digital wages. Alex Apparels, the group's Egyptian-based manufacturing division, is playing a pivotal role in the development of the work-based training programme intended to create financial inclusion within the apparel workforce in Egypt.
HERfinance focuses on educating women on the significance of migrating from cash to digital wages and its advantages, as well as supplying training on financial planning, managing finances and the use of digital tools. The programme will also provide guidance on evaluating the benefits and risks of financial services.
The programme will launch under HERproject, a collaborative initiative activated by global non-profit organisation BSR, the impact-driven sustainability body. Partnering with The Mastercard Centre for Inclusive Growth in 2018, it aims to bring together global brands, suppliers, and local NGOs to be the driving force in increasing the necessary workplace-based training on health, financial inclusion, and gender equality.
The initial launch saw a 26% increase in women opening savings accounts and a 22% increase in women who started saving each month. Through Alex Apparel's support, team members will be placed across the organisation to become peer educators at the facilities. With each peer educator sharing the information with 10-20 peers, it aims to reach a minimum of 2,000 production floor team members.
"Sustainability is at the very core of Alpine Group, due to it being paramount to the future of the fashion industry. In commitment to this, the group's strategy focuses on three pillars: Every Thread Counts, Every Action Counts and Every Person Counts, which centres around people empowerment and development. This makes supporting such a powerful programme in empowering women alongside the global acceleration toward digital finances a great fit for us," says Clare Woodford, global director of impact and marketing at Alpine Group.
HERproject has a variety of training programmes focused on different topics all sharing the purpose of empowering women in supply chains, namely HERhealth, HERrespect, HERessentials and HERmanagement.
Alpine Group's collaboration with HERfinance follows the recent news that the company's "factory of the future" facilities in Egypt will open Q1 2023. The group is currently working towards achieving LEED Gold certification for the new facility a recognition for the sustainable foundations surrounding the design, construction, operation, and maintenance of the factory. The site will also provide an additional 2,000 jobs for the local community.