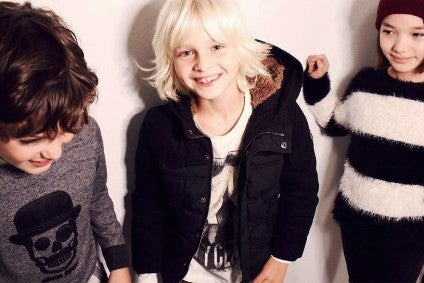 Apparel size and fit specialist Alvanon has launched a new size standard for North American children in response to what it called a "seismic shift" in sizing standards for youngsters.
The firm, which says this shift has gone unnoticed for many years, took a number of steps in creating the standard. These include surveying key childrenswear clients to gain feedback on current standards, each brand's own challenges in fitting childrenswear, and consumer feedback.
In addition, Alvanon also analysed its own internal data resources, including proprietary scan data its has gathered over the years, and the Alva Kids App database, and compared and contrasted data to current standards.
"The input we gathered from key clients was used to help us develop an optimal, commercially viable, solution," the firm said. "The data is telling that the size, shape, and stature of today's North American kids has changed drastically over the years. There are now new size and fit challenges facing brands today."
The new standard covers infants, toddlers and both male and female 'youths', which relates to youngers aged seven to 18.
Last week, Alvanon revealed it has launched a new cloud database offering 3D fit standards for the global apparel industry, in a move that will enable apparel design and development teams to access to the firm's 6,000 avatars for the first time.